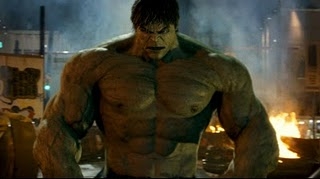 Aujourd'hui, de nombreux fans des films adaptés des comics Marvel, sont comme Hulk :
pas content
. Pas content à cause du
remplacement d'Edward Norton
dans le rôle de Bruce Banner/Hulk, dans le prochain film Marvel,
The Avengers/Les Vengeurs
. La décision est prise, il faut donc accepter de passer à un autre acteur : reste à le trouver, une quête qui aboutira, au plus, tard lors du Comic Con de San Diego. Mais en attendant, les rumeurs et les candidats se multiplient ! On commence, de gauche à droite, avec
Joaquin Phoenix
. Selon une source proche de la production, Marvel aurait fait une offre à l'acteur de
Walk the Line
, de
Gladiator
et de
Two Lovers.
Problème, il est en « retraite » cinématographique (volontaire) depuis 2008. Autre rumeur,
David Tennant
. L'inoubliable et excellent acteur de
Dr. Who
a droit lui aussi à son bruit de couloir, mais c'est un habitué du genre, malheureusement jamais élu ! Un peu plus crédible, avec plusieurs sources concordantes,
Mark Ruffalo
pourrait être le prochain Bruce Banner
! Les discussions seraient avancées avec le studio. On a pu voir Mark Ruffalo dans les films
Zodiac, Blindness
, ou plus récemment,
Shutter Island
… Un choix intéressant.