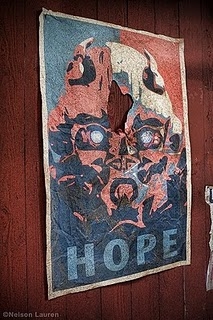 S'agirait-il du
titre officiel du film Transformers 3
? Comme souvent, les produits dérivés révèlent beaucoup d'indices sur les futurs blockbusters.
Transformers – The Dark of the Moon
, c'est le titre de trois livres pour enfants, qui seront publiés en mai 2011, un peu plus d'un mois avant la sortie du film (
29 juin 2011
). Cette information a été découverte sur le site de ventes
Amazon
, et depuis, comme par hasard,
les fiches produits sont introuvables
! Autre élément qui vient confirmer ce titre,
l'achat du nom de domaine
transformersthedarkofthemoonmovie.com
, il y a tout juste quinze jours… Je ne sais pas trop comment traduire la chose (
L'Obscurité de la Lune ? La Face cachée de la Lune ?
), mais c'est toujours mieux que
Transformers 2 – La Revanche
! Ce titre fait référence au cycle lunaire (les trois jours précédents la nouvelle lune), et surtout à
l'intrigue spatiale
de ce nouveau film : les missions lunaires des années 60, Kennedy, les navettes spatiales, la course entre l'URSS et les USA… Il n'y a plus qu'à attendre une confirmation de la part de Michael Bay !