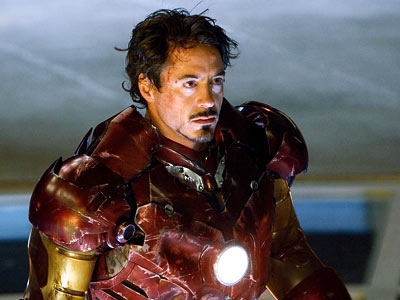 Divorces en série au pays des superhéros ! Après l'annonce de la séparation de
Ryan Reynolds
(
Green Lantern
) et
Scarlett Johansson
(la Veuve Noire) voici la nouvelle du jour :
Jon Favreau, réalisateur d'Iron Man et d'Iron Man 2, ne réalisera pas le prochain opus, Iron Man 3
. L'information est confirmée par l'intéressé lui-même, elle est donc tout ce qu'il y a de plus officiel. Comme souvent, on ne saura sans doute jamais
la
ou les véritables raisons de ce départ
, mais quelques pistes sont déjà évoquées. Citons la question d'
un désaccord entre Favreau et la production, à propos de l'ajout de plus de superhéros dans le troisième film
consacré à Tony Stark. A moins que justement, cette présentation de l'histoire par Marvel ne soit qu'un moyen de pousser le réalisateur vers la sortie (machiavélique) ! S'agirait-il aussi de
l'éternelle question financière
? Avec un salaire de 15 millions de dollars, et 15% des recettes, son prix serait devenu trop élevé pour Marvel… Une envie de liberté ? Après deux
Iron Man
, Favreau travaille en ce moment sur
Cowboys et Aliens
. Un univers différent, mais là encore, il s'agit une adaptation de comics, il est donc facilement compréhensible qu'il souhaite passer à autre chose.
Autre raison/rumeur avancée : la qualité du premier film
Iron Man
était un coup de chance, grâce à la liberté qu'avait Favreau. Sauf que sur le second, Marvel laisse faire les choses, mais la même magie n'opère pas, avec le résultat que l'on sait (enfin moi j'aime !).
Robert Downey Jr jugerait ainsi le réalisateur responsable, d'où une certaine brouille entre les deux hommes.
Les preuves ? Ils n'ont pas fait la promotion ensemble, Favreau a refusé
The Avengers
, et Downey s'est désisté de
Cowboys et Aliens
. Jon Favreau restera producteur exécutif sur
The Avengers
, mais maintenant, il faut lui trouver un remplaçant ! Marvel Studios à le temps (environ un an), mais ils se pencheraient déjà sur la question, en vue d'une sortie qui est toujours prévue pour le
1er mai 2013
. Bonne chance quand on sait que Downey Jr. a aussi un droit de décision sur la question !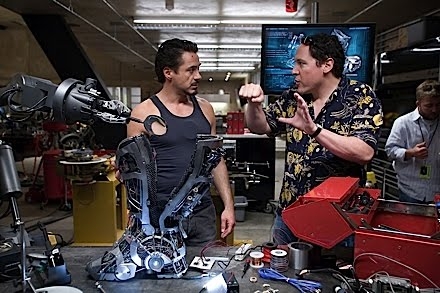 Jon Favreau ne part pas sans avoir devant lui un nouveau film à réaliser : après Cowboys et Aliens, et à la place d'Iron Man 3, il mettra en scène Magic Kingdom, une sorte de The Avengers dans le monde de Disney (ah, le destin !). Avec comme décors Disneyland, le film montrera le monde magique des studios de Mickey prendre vie, avec toutes ces icônes, un peu à la manière de La nuit au musée ou de Toy Story. Entre David Fincher (un futur 20 000 lieues sous les mers), Guillermo del Toro (un film sur une Maison Hantée), et maintenant Jon Favreau, Disney sait s'entourer des meilleurs réalisateurs !
Nous aurons donc du sang neuf sur Iron Man 3 ! Pourquoi pas après tout… Quant au Magic Kingdom : Blanche Neige et Mickey qui diraient bonjour à Jack Sparrow, voilà qui pourrait être sympathique ! Et je croise les doigts pour qu'une certaine Raiponce figure aussi au casting (je suis tombé amoureux de ce film) !
Inquiet pour Iron Man 3 ? Quel réalisateur pour la suite ? Iron Man 2 c'était tout pourri (mais non ) ! Mort à Disney ? Vive The Magic Kingdom ? Raiponce est superbe et c'est le film de cette fin d'année ? Mais, mais alors… le Mandarin ? A vos claviers !