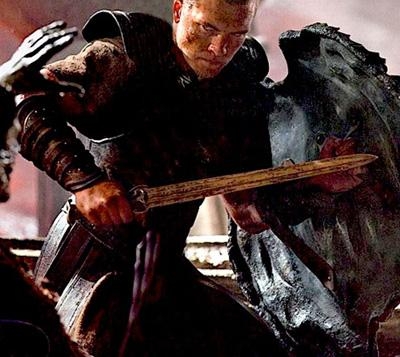 Et petit à petit,
le calendrier de 2012 prend forme
… Warner Bros. Pictures vient d'annoncer la date de sortie pour
Le Choc des Titans 2 – Wrath of the Titans
: il s'agira du
30 mars 2012
. Le film sortira le même jour que
The Croods
, un film d'animation préhistorique des studios DreamWorks, avec les voix de Nicolas Cage (
Ghost Rider
) en homme des cavernes, Ryan Reynolds (
Green Lantern
) et Emma Stone (Gwen Stacy dans le futur
Spiderman
). La colère des Titans se déchaînera avec
Sam Worthington
(Perseus) et
Liam Neeson
(Zeus), sous la caméra de
Jonathan Liebesman
. On ne sait pour l'instant pas grand chose sur le film, si ce n'est qu'il sera filmé directement en 3D, et que le tournage devrait commencer fin janvier/début février.