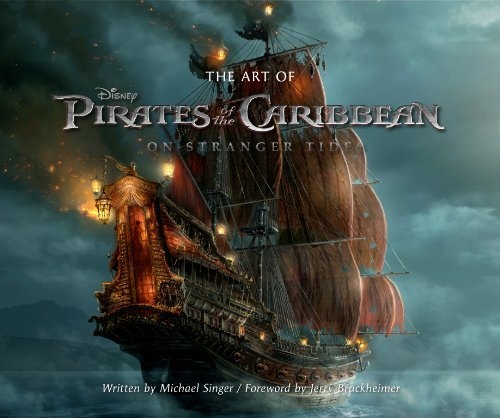 Vous ne pouvez pas attendre
le 6 février pour un spot inédit
et vous êtes en manque de nouvelles images de
Pirates des Caraïbes 4 – La Fontaine de Jouvence
? J'ai ce qu'il vous faut !
Première featurette du film
, soit un savant mélange du teaser du Comic Con, de la bande annonce,
de plans inédits
, d'interviews des acteurs, le tout pour présenter au mieux ce nouvel épisode. Si avec ça, on rajoute la fabuleuse musique d'Hans Zimmer, c'est le paradis (ah, la piste 11
« I don't think now is the best time »
de
Pirates 3
, avec les chœurs, un must….). Quant à l'image d'illustration ci-contre, il s'agit de la couverture de
The Art of Pirates of the Carribbean – On Stranger Tides
, un livre d'art avec tous les concept art du film, le genre de bouquin qui n'est pas donné, et qui ne sera pas traduit !