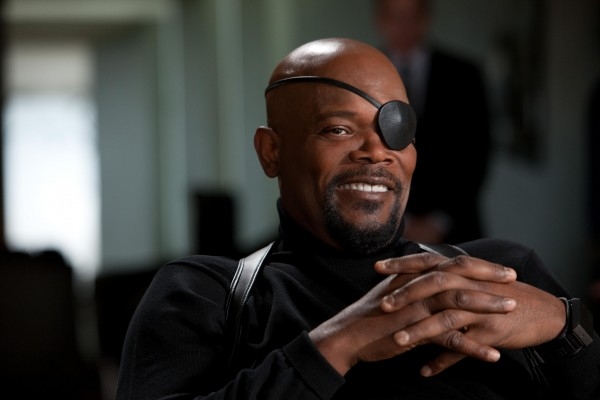 Samuel L. Jackson
était hier l'invité du
Late Night with Jimmy Fallon
, un célèbre talk-show. L'acteur, qui incarne le grand patron du SHIELD,
Nick Fury
, dans tous les films
Marvel
, a confirmé sa participation aux deux prochaines productions de la Maison des Idées :
Thor
(c'est une surprise, puisque jusqu'à maintenant, il avait toujours été dit qu'il en serait absent) et
Captain America
. Mais la principale information de l'interview, c'est
la recherche, en ce moment même, d'une sidekick pour Nick Fury
, un personnage féminin qui sera toujours à ses côtés… Bien évidemment, tout le monde pense à
Maria Hill
, agent (puis directrice) du SHIELD. Maria Hill, création d'un nouveau personnage (on ne sait jamais), ou même la Guêpe (membre fondateur des Vengeurs, sauf que l'idée d'en faire une héroïne éloignée de l'action serait des plus étranges) : nous en sommes pour l'instant au stade des suppositions ! Cependant, le consensus général se porte l'espionne ,
un personnage pourtant très récent, puisqu'elle n'a que « 6 ans »
, sa première apparition remontant à
New Avengers 4
!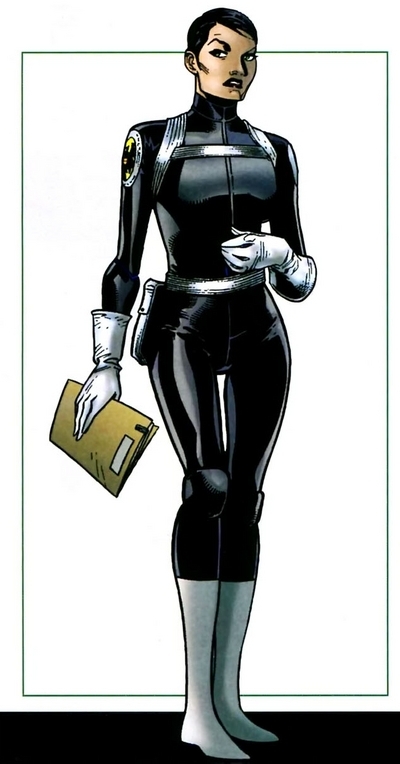 Les auditions se dérouleront dès demain, mais déjà, nous connaissons les quatre actrices qui seraient favorites. Voici leur nom : Morena Baccarin (Adria dans Stargate SG-1, la chef des reptiliens dans V), Jessica Lucas (Cloverfield), Cobie Smulders (Robin dans How I met your mother !) et Mary Elizabeth Winstead (Die Hard 4, Grindhouse, Scott Pilgrim). Il y a du très beau monde (j'ai un faible pour les deux dernières) : mais n'oublions pas que Morena Baccarin part avec un avantage. Elle a déjà travaillé avec Joss Whedon, le réalisateur de The Avengers, sur la série Firefly… Dernière remarque : le contrat entre l'actrice choisie et Marvel sera de neuf films, comme pour Samuel L. Jackson… Une manière de préparer son remplacement d'ici quelques années à la tête du SHIELD (après The Avengers, il ne restera que 4 films dans le contrat liant l'acteur au studio) ?… Quel personnage mériterait d'être aux côtés de Nick Fury ? Quelle actrice pour l'incarner ? A vos claviers !