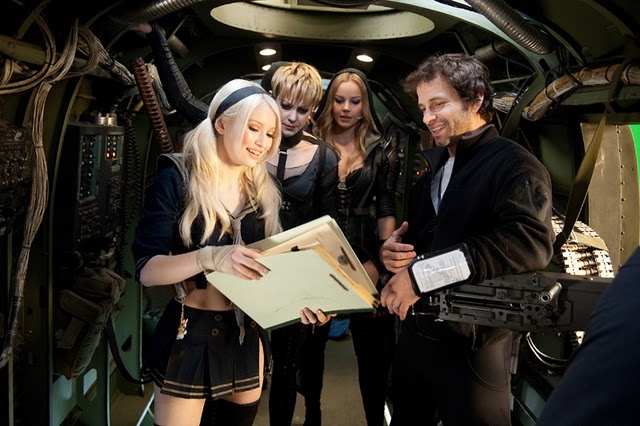 J – 24 pour Sucker Punch
, la nouvelle petite bombe de Zack Snyder… 24 jours, c'est long, mais il y a bien un moyen de raccourcir cette attente :
assister à l'avant première
! Comme d'habitude, il faut être parisien :
Zack Snyder sera présent dans la capitale le 28 mars 2011
. D'abord à la Fnac Saint Lazare, pour une Master Class-Rencontre, à 17 heures 30. Mais le point culminant de la journée, c'est
l'avant première, à 20 heures, au Gaumont Marignan, en présence du réalisateur
(projection VOST suivie d'une Master Class). De quoi passer une chouette soirée ! Question : que serait un film de Snyder sans une bonne bande originale :
voici 9 courts extraits des 9 morceaux qui composeront la musique du film.
(CD dispo le 28 mars). Et pour ceux qui n'étaient pas encore au courant, il s'agit bien de l'actrice
Emily Browning
(Baby Doll, l'héroïne du film) qui chante sur la première piste !

01 « Sweet Dreams (Are Made Of This) » – Emily Browning
02 « Army of Me (Sucker Punch Remix) » – Björk featuring Skunk Anansie
03 « White Rabbit » – Emiliana Torrini

04 « I Want It All »/ »We Will Rock You » – Queen with Armageddon Aka Geddy
05 « Search And Destroy » – Skunk Anansie
06 « Tomorrow Never Knows » – Alison Mosshart and Carla Azar
07 « Where Is My Mind? » – Yoav featuring Emily Browning

08 « Asleep » – Emily Browning

09 « Love Is The Drug » – Carla Gugino and Oscar Isaac

Puisque nous parlions de la Fnac à l'instant, la chaîne de magasins vient de lancer un produit collector autour du film. Comme pour Tron Legacy, voici le mega-coffret-qui-fait-mal-au-porte-monnaie. Pour le prix de 99,99 euros, vous pourrez vous procurer : le livre Sucker Punch (l'art book retraçant la production du film), la bande originale du film, le poster, 5 photos collector, deux places de cinéma Sucker Punch, 1 carte cadeau Fnac pour acheter en août l'Ultimate Edition (Bluray + DVD + copie digitale), le Blu-Ray du film 300, le Blu-Ray du film Watchmen. Etant donné que ce coffret s'adresse avant tout aux ultra-fans, quel est l'intérêt de proposer deux films de Snyder ? Du remplissage pour alourdir la facture ? Sans moi (mais pour ceux qui sont intéressés, c'est ICI).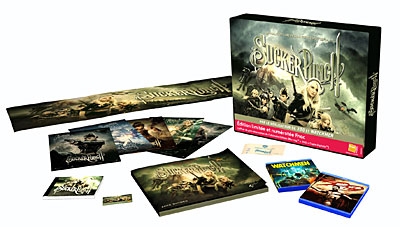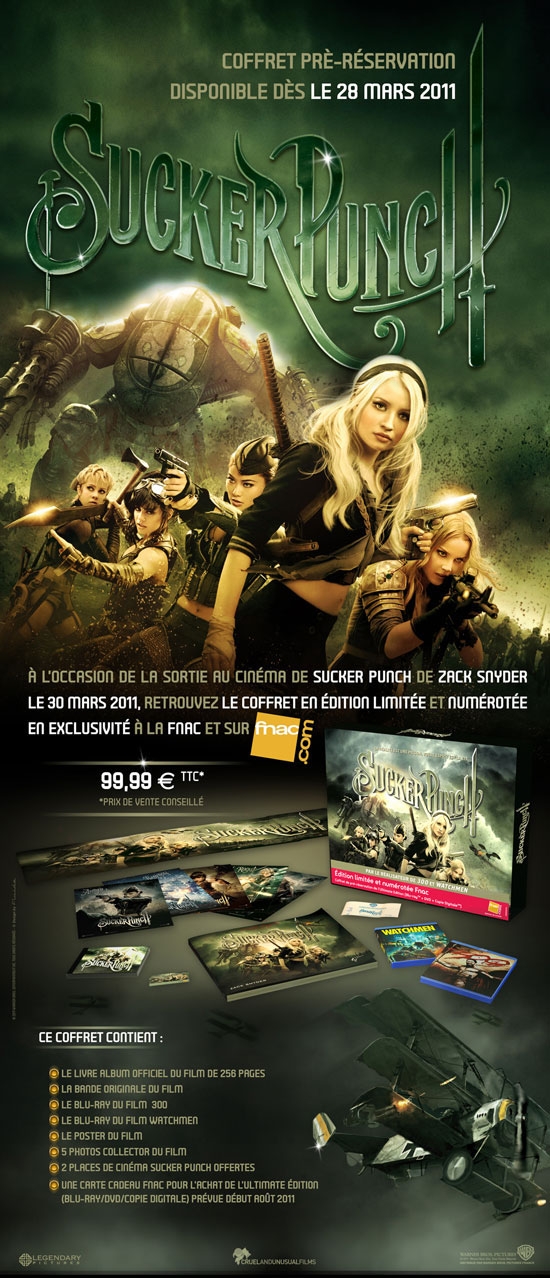 Continuons par un petit détour visuel, avec un spot TV, et un extrait du combat Blondie (Vanessa Hudgens) vs. Dragon. Sans oublier quelques photos making of du tournage : le metteur en scène du futur Superman sait vraiment bien s'entourer…