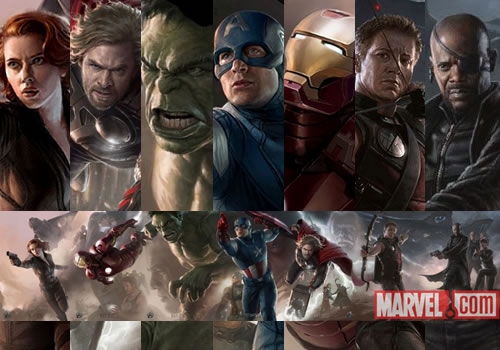 La bataille finale de The Avengers
a commencé dans les rues de Cleveland (transformée en New York) :
300 figurants
qui détalent à tout vitesse, des explosions impressionnantes, des tirs, des voitures de police… C'est une semaine de tournage épique qui débute, pour
Joss Whedon
et son équipe. La plupart des Vengeurs seront sur les lieux (c'est déjà le cas de Chris « 
Captain America
 » Evans). Mais malheureusement pour nous, Robert Downey Jr. ne devrait pas être de la fête, puisqu'il est actuellement en plein
reshoot
de
Sherlock Holmes 2
. Cela ne veut bien évidemment pas dire que l'armure d'
Iron Man
ne volera pas haut dans le ciel… une fois la post-production terminée. En observant l'ampleur du tournage de Cleveland (et ça ne fait que commencer !), on ne peut que constater le fait que
Marvel Studios a vraiment mis les petits plats dans les grands pour The Avengers
!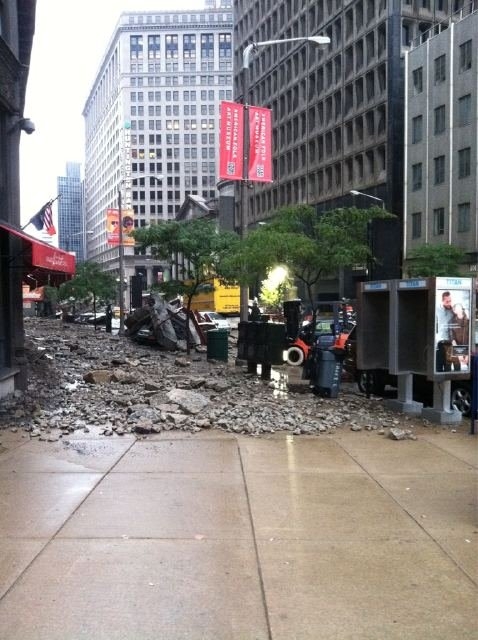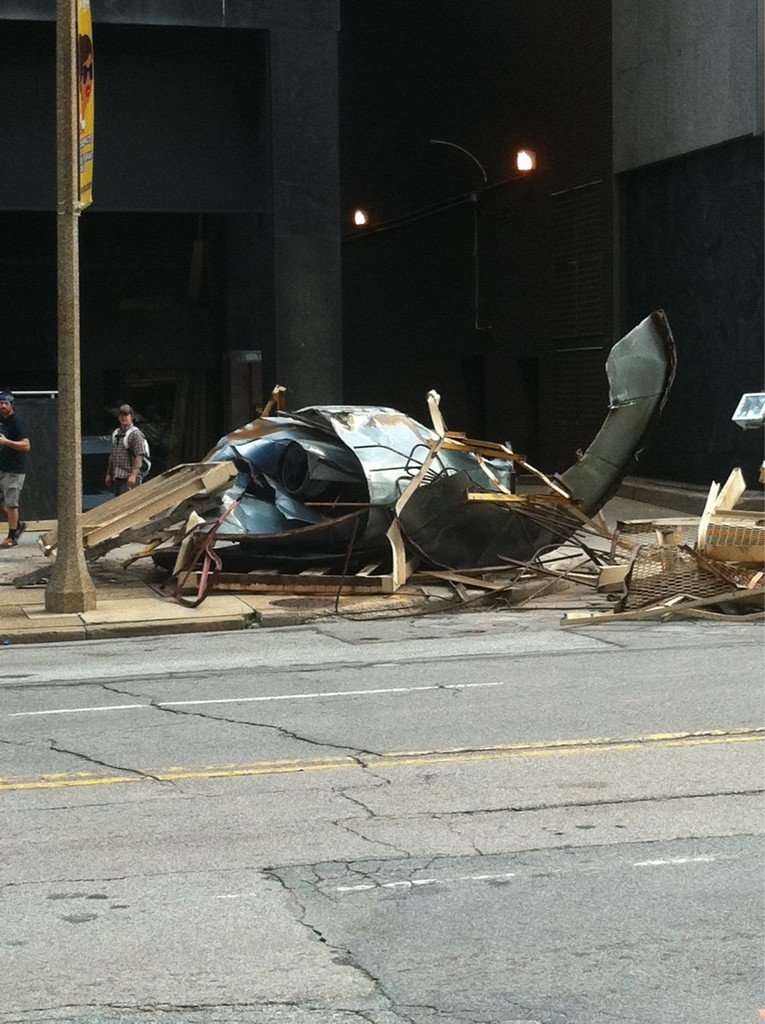 Un
chasseur Skrull
écrasé

?
The Avengers passe à la TV…
Et le meilleur pour la fin…

The Avengers n'a rien à envier à un tournage de Michael Bay !