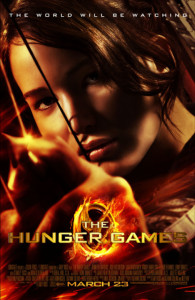 Changeons d'air quelques instants (ça fait toujours du bien) avec la nouvelle bande annonce de The Hunger Games ! Katniss Everdeen (Jennifer Lawrence) est plus que jamais volontaire pour participer à ces Jeux de la Faim, où de jeunes adolescents sont sélectionnés au hasard parmi les 12 districts de Panem – le nom de l'Amérique post-apocalyptique – et doivent s'entretuer jusqu'au dernier dans une zone de combat où foisonnent les pièges et les caméras. Bizarrement, la vidéo proposée aujourd'hui est plus courte que le dernier trailer, mais malgré cette durée limitée, les fans se consoleront avec ces images en grande partie inédites.
L'action et les jeux en eux-même sont manifestement gardé pour plus tard (une vraie bande annonce ?), le suspens est donc entier ! Pour rappel, le film est réalisé par Gary Ross (Pleasantville et Pur sang – la légende de Seabiscuit) et la trilogie de romans est écrite par Suzanne Collins. Si certains d'entre vous veulent un suivi plus régulier de ce long métrage, manifestez-vous, je suis toujours à l'écoute !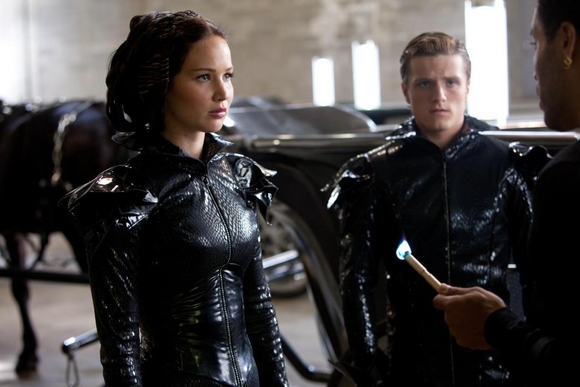 Le premier épisode de The Hunger Games débarque en France le 21 mars 2012, avec Jennifer Lawrence (Katniss Everdeen), Josh Hutcherson (Peeta Mellark), Liam Hemsworth (Gale Hawthorne), Woody Harrelson (Haymitch Abernathy), Lenny Kravitz (Cinna), Toby Jones (Claudius Templesmith), Donald Sutherland (le président Snow), Elizabeth Banks (Effie Trinket) et Stanley Tucci (Caesar Flickerman).