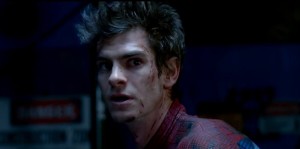 La ville de New York est-elle en sécurité ? Depuis quelques jours, un mystérieux justicier fait régner la loi dans notre cité. Celui que certains nomment déjà « Spiderman » est devenu la cible de la police. The Daily Bugle vous propose un reportage spécial, avec en guise d'invité le Capitaine Stacy, pour faire un point complet sur cette potentielle menace. Mais pour ce policier, il n'y a qu'une attitude à adopter : tous les honnêtes citoyens doivent signaler les agissements de cet énergumène non assermenté.
Vous l'aurez compris avec cette introduction fictive, le marketing viral autour de The Amazing Spiderman se poursuit. Le Daily Bugle version télévisée (fichtre, je ne savais que ça existait) vient de créer sa chaîne Youtube pour poster un reportage consacré à Spiderman. Peter Parker n'est qu'un encore qu'un jeune héros, mais le voilà déjà victime des forces de l'ordre ! Heureusement, le Tisseur a quelques admirateurs, dont certains qui n'hésitent pas à tagger son symbole arachnéique  dans plusieurs villes américaines. Mais si vous êtes un anti-Spiderman, vous pouvez tout aussi bien poster vos signalements sur le site internet webbedmenace.com (cliquez sur l'image ci-dessous). Quoique, j'imagine qu'ici, il n'a que des supporters !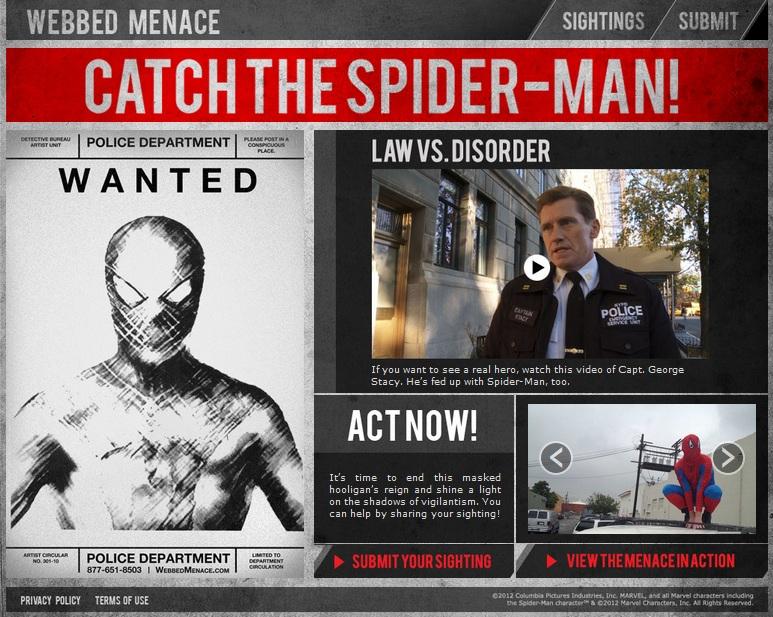 The Amazing Spiderman sort dans les salles françaises le 4 juillet 2012, avec Andrew Garfield (Peter Parker/Spiderman), Emma Stone (Gwen Stacy), Rhys Ifans (Dr. Curt Connors/le Lézard), Martin Sheen (Oncle Ben), Sally Field (Tante May), Denis Leary (George Stacy), Campbell Scott (Richard Parker), Julianne Nicholson (Mary Parker), Irrfan Khan (Dr. Ratha), Chris Zylka (Flash Thompson) et Miles Elliot (Billy Connors).