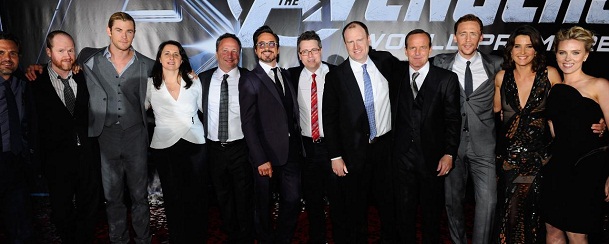 J'ai vu au cinéma un film The Avengers. Avec plusieurs héros à l'écran en même temps, comme dans les comics. C'est dingue…
C'est fait : The Avengers n'est plus entre les mains de Joss Whedon, mais entre celles de la presse et du public. L'avant première mondiale, qui s'est tenue la nuit dernière à Hollywood, a donné le coup d'envoi aux projections presse dans le monde entier. Ils étaient tous là, tout le casting, comme en ce jour de juillet 2010, où pour la première fois, les Vengeurs se sont rassemblés sur la plus grande scène du Comic Con… C'était pourtant hier… Entre cette date et aujourd'hui, il y a le travail monumental d'un homme, Joss Whedon, dont le talent est salué grâce aux premiers avis qui filtrent sur Twitter.
Une fois que chacun se sera remis de ses émotions après avoir découvert Cobie Smulders, Scarlett Johansson, Tom Hiddleston, Chris Hemsworth ou Robert Downey Jr. sur leur 31, vous pourrez toujours parcourir une sélection de gazouillis postés à la sortie de la projection américaine. Inutile de traduire, les mots sont simples et directs : The Avengers est un excellent film de super-héros. Un Hulk qui vole le show, beaucoup d'humour, un final épique, un film fun qui ne pourra que plaire aux fans ! Les Vengeurs n'ont apparemment pas rater leur examen cinématographique d'entrée, il y a de quoi être soulagé. Car ce n'était pourtant pas gagné, tant la tâche était… On parle d'un film sur les Vengeurs, par la barbe d'Odin ! Pour discuter des critiques en temps réel, c'est sur le forum Avengers que ça se passe !
In fact, that's pretty much exactly what Variety had to say, as they tweeted « Not a false note. Innovative. BRUTAL. And goddamn funny. Hype = believe it. It's the bomb. I could not possibly say enough. »
And « Iron Man » director Jon Favreau echoed those sentiments with a simple two word review: « Great premiere. »
So what else were people saying? It looks like there are three things everyone can agree on: The end of the movie is epic, director Joss Whedon deserves kudos and Mark Ruffalo makes the best Hulk yet. Here's a sample:
« The Avengers – Epic. EPIC! Everyone fights everyone, but it does deliver. Marvel's movies get better every single one. Hulk! HULK!! » – First Showing
« Just getting out of « The Avengers » world premiere. Thought the film was major. LOT of action, laughs and surprises. Hulk stole the show. » – XXL Mag
« Seriously, if comic book movies are your thing, you will be fully satisfied by the concoction Joss Whedon has fixed for you with The Avengers. » – Entertainment Weekly
« So that was AMAZING. Like, double plus awesome. Thank you Joss Whedon for giving us all the The Avengers movie we deserve. » – Seth Green
« It. Was. Awesome! Ruffalo is terrific as Bruce Banner. Makes the role his, big time. » – IGN
« THE AVENGERS. Finally, a Marvel film with a rousing finish. That third act is more than enough to make THE AVENGERS the best Marvel movie yet. » – Ain't It Cool News
« The Avengers is pretty epic. There is probably more action in this film's climax than all the other Marvel movie combines! » – SlashFilm
« The Avengers was big, messy, fun. More importantly there's now nothing but Hawkeye fanfic swimming around in my head. » – Movieline
« Absolutely loved THE AVENGERS. Was smiling from beginning to end. If you're a Marvel fan you're going to lose your ***** in the theater. Also, the two things that made #THEAVENGERS amazing: the Hulk and the humor. Joss Whedon gets a 10 out of 10 on both of those. » – Collider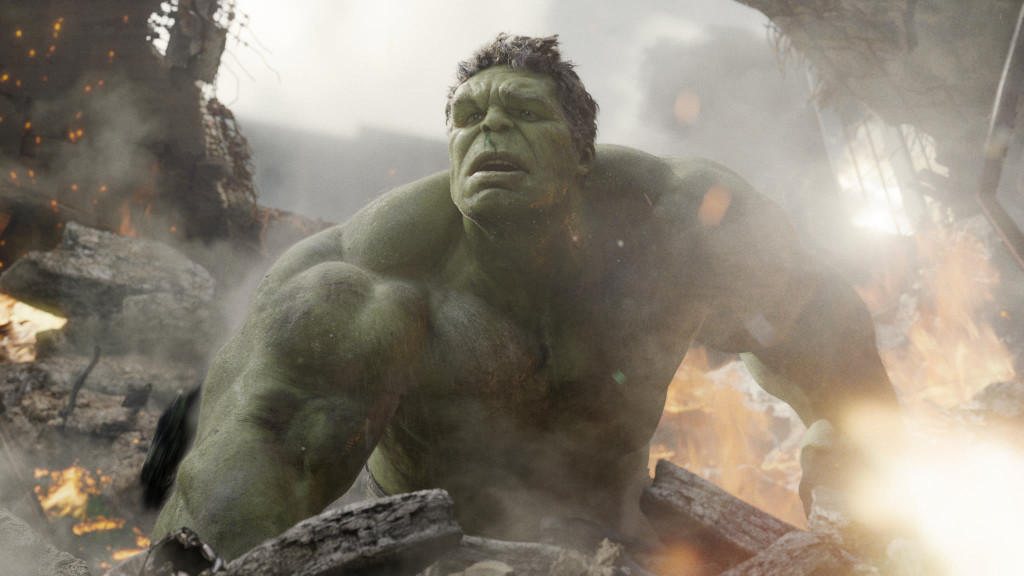 The Avengers sort le 25 avril 2012 avec Robert Downey Jr. (Tony Stark/Iron Man), Chris Hemsworth (Thor), Chris Evans (Steve Rogers/Captain America), Jeremy Renner (Clint Barton/Oeil de Faucon), Mark Ruffalo (Bruce Banner/Hulk), Scarlett Johansson (Natasha Romanoff/la Veuve Noire), Clark Gregg (l'agent Coulson), Samuel L. Jackson (Nick Fury), Cobie Smulders (Maria Hill), Tom Hiddleston (Loki) et Stellan Skarsgård (Erik Selvig).