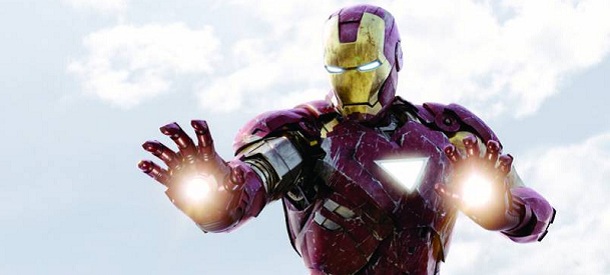 [Mise à jour 2 : La scène post-générique a été révélée !]
[Mise à jour : The Avengers en France ne comporte aucune scène post-générique. Seulement une scène pendant le générique (attention aux spoilers dans le lien). La chose tournée après l'avant première est avérée, confirmée par Robert Downey Jr., Mark Ruffalo et Kevin Feige. Ce dernier évoquait quelque chose de minime, qui serait invisible pour les spectateurs. Ayant vu le film à la fois en projection presse (avant le tournage de cette séquence mystère) et lors de sa sortie nationale, je peux vous assurer qu'il n'y a aucun reshoot/plan supplémentaire inséré dans le film. Le long métrage est identique. Reste donc deux hypothèses : une scène qui ne sera prête que pour le public américain (le 4 mai, cela laisse donc un peu de temps, mais ce serait très étrange comme procédé) ou un bonus pour un prochain film (Iron Man 3 ? Thor 2 ?).]
On ne le dira jamais assez, The Avengers est un film hors du commun… Hier en conférence de presse, Robert Downey Jr. a lâché une information aussi improbable qu'incroyable : lui et le reste du casting allait tourner une scène supplémentaire du film la nuit suivante… Rires des journalistes dans la salle. Downey Jr. s'est pourtant empressé de confirmer : « Ce n'est pas une blague ». Le doute a plané. L'air contrarié de Kevin Feige (le producteur) a ajouté du crédit à la chose, jusqu'au moment où ce dernier a déclaré : « Vous croyez vraiment tout ce que Robert Downey Jr. peut vous dire ? »
Cette histoire en serait restée à l'état de simple rumeur si Mark Ruffalo n'avait pas confirmé à son tour. Aurons-nous vraiment une deuxième scène bonus, complètement inédite ? Ou s'agit-il d'une scène tournée en prévision du DVD/Blu-Ray ? Sachez que celle que j'ai pu voir se situe au milieu du générique, comme pour L'Incroyable Hulk. Le fait de filmer une scène supplémentaire alors que le film a déjà été présenté à la presse doit être quelque chose d'unique dans l'histoire… Mais The Avengers est unique ! Quant à savoir ce que nous découvrirons lors de la sortie officielle du film… Voici un possible indice :
Was just back behind the camera for the first time in nearly two years. Can't say on what, but it was cool…

— edgarwright (@edgarwright) Avril 5, 2012
Que les spéculations commencent !
The Avengers sort le 25 avril 2012 avec Robert Downey Jr. (Tony Stark/Iron Man), Chris Hemsworth (Thor), Chris Evans (Steve Rogers/Captain America), Jeremy Renner (Clint Barton/Oeil de Faucon), Mark Ruffalo (Bruce Banner/Hulk), Scarlett Johansson (Natasha Romanoff/la Veuve Noire), Clark Gregg (l'agent Coulson), Samuel L. Jackson (Nick Fury), Cobie Smulders (Maria Hill), Tom Hiddleston (Loki) et Stellan Skarsgård (Erik Selvig).