Appeler les futurs spectateurs d'un film qui sort en juillet à acheter leur ticket en juin… voilà une opération que seul Batman peut se permettre ! Les préventes ont commencé dans les pays anglo-saxons, pour les séances de minuit, celles à trois heures du matin (!), à sept heures (!!) et toutes les autres. Normalement, seuls les fans se précipitent pour acheter leur billet à l'avance, mais la Warner voulant faire de la sortie de The Dark Knight Rises un évènement, même le grand public est au courant de l'ouverture de ces préventes grâce à des spots TV. Le premier d'entre eux a été diffusé hier pendant la mi-temps du match France – Angleterre. L'autre est américain.
Loin de la musique des dollars et des livres sterling qui commence à résonner pour le studio, intéressons nous à la partition d'Hans Zimmer. Les titres des morceaux de la musique de The Dark Knight Rises ont été révélés et… ils ne contiennent pas vraiment de spoilers, car ils sont assez vagues. Mais faites attention tout de même ! L'album sera dans les bacs le 23 juillet prochain… Avec toujours ce dilemme pour les plus impatients : écouter la musique avant ou après le film ?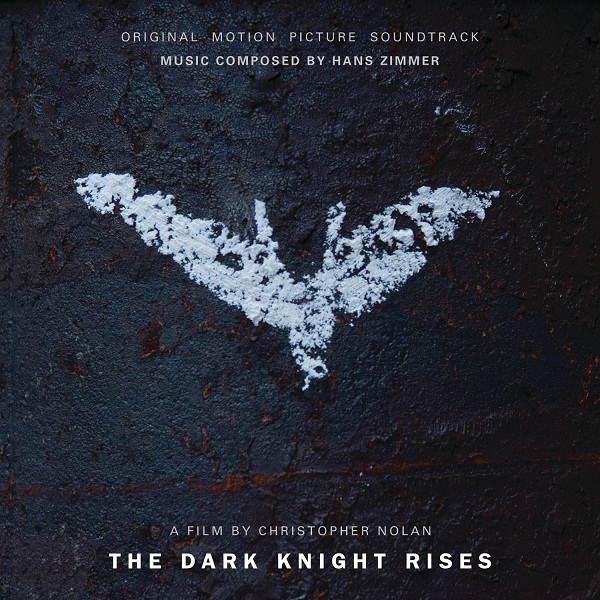 01. A Storm Is Coming (0:37)
02. On Thin Ice (2:55)
03. Gotham's Reckoning (4:08)
04. Mind If I Cut In? (3:27)
05. Underground Army (3:12)
06. Born In Darkness (1:57)
07. The Fire Rises (5:33)
08. Nothing Out There (2:51)
09. Despair (3:14)
10. Fear Will Find You (3:08)
11. Why Do We Fall? (2:03)
12. Death By Exile (0:23)
13. Imagine The Fire (7:25)
14. Necessary Evil (3:16)
15. Rise (7:11)
TOTAL TIME: 51:20
The Dark Knight Rises sort le 25 juillet 2012, avec Christian Bale (Bruce Wayne/Batman), Morgan Freeman(Lucius Fox), Anne Hathaway (Selina Kyle/Catwoman), Gary Oldman (Jim Gordon), Tom Hardy (Bane), Joseph Gordon-Levitt (John Blake), Marion Cotillard (Miranda Tate), Michael Caine (Alfred) et Josh Pence (Ra's al Ghul jeune).