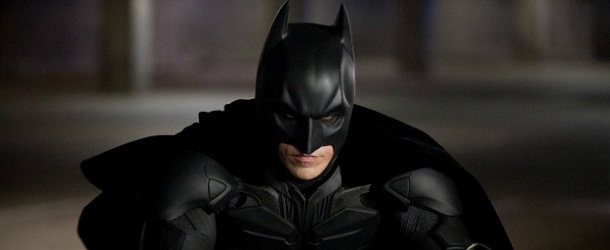 Arrive ce moment où il faut se montrer fort et dire STOP, je ne regarderai pas les nouveaux spots TV… Mais pourquoi pas un petit dernier pour la route ? C'est le dixième en plus, alors autant fêter ça ! Et comment dire non à de nouvelles images de Catwoman et de Batman collaborant ensemble… Pour les plus courageux d'entre vous, j'ai un lot de consolation.
Comme à son habitude avec les blockbusters, la Fnac proposera un coffret collector The Dark Knight Rises. Pour une fois, le prix est abordable (29,99 € – par ICI pour les intéressés), loin des 100 euros observés à l'époque d'X-Men First Class ou de Sucker Punch. A la différence des précédents produits de ce type, ce coffret ne contient pas de carte prépayée pour acheter le futur Blu-ray du film, ce qui explique le prix. Vous laisserez-vous tenter par ces goodies ?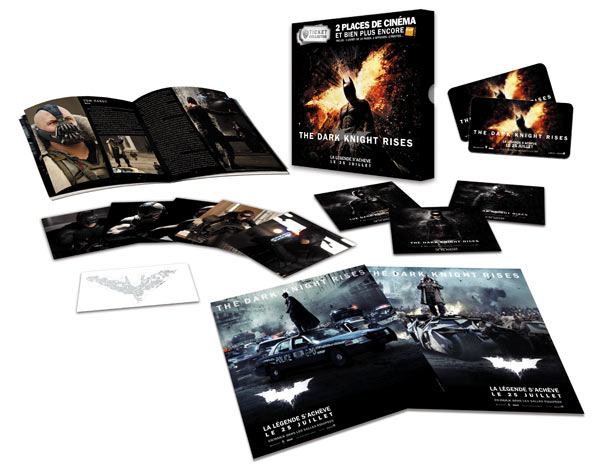 COFFRET TICKETS COLLECTOR – THE DARK KNIGHT RISES
2 places de cinéma et bien plus encore…

Edition limitée
Livraison des coffrets à partir du 15 juillet 2012

Coffret en édition limitée contenant 2 places de cinéma pour THE DARK KNIGHT RISES valables dans les cinémas Gaumont et Pathé*, 1 livret de 16 pages, 1 jeu de 5 photos, 2 affiches, 1 jeu de 3 cartes postales et 1 sticker.
The Dark Knight Rises sort le 25 juillet 2012, avec Christian Bale (Bruce Wayne/Batman), Morgan Freeman(Lucius Fox), Anne Hathaway (Selina Kyle/Catwoman), Gary Oldman (Jim Gordon), Tom Hardy (Bane), Joseph Gordon-Levitt (John Blake), Marion Cotillard (Miranda Tate), Michael Caine (Alfred) et Josh Pence (Ra's al Ghul jeune).