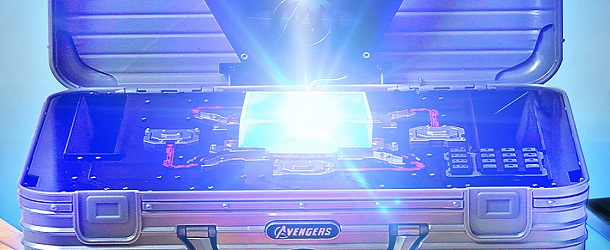 L'image teaser datant du mois dernier ne laissait aucun doute quant au contenu de la mallette : le coffret collector Blu-ray « Marvel Cinematic Universe – Phase One: Avengers Assembled » renferme bien un Cube cosmique ! Le site de MTV vient de dévoiler de nouveaux visuels pour ce coffret qui va vite s'avérer incontournable pour tous les fans de Marvel… L'objet collector abrite toujours 10 disques (détails ci-dessous), dont un entièrement dédié aux bonus.
Je ne suis pas trop fan des illustrations minimalistes choisies pour les pochettes des films. Mais avoir en sa possession des dossiers du S.H.I.E.L.D. et son propre Cube cosmique à la maison est très tentant… Je croise les doigts pour qu'il soit amovible ! Bonne surprise également, le niveau de détails à l'intérieur de la mallette. On dirait presque celle de Nick Fury dans le film ! Rappelons que le prix de vente est fixé à 219 dollars (il retombe à 190 dollars grâce à la pré-commande, et à 153 dollars grâce à Amazon). Vous l'avez déjà commandé ?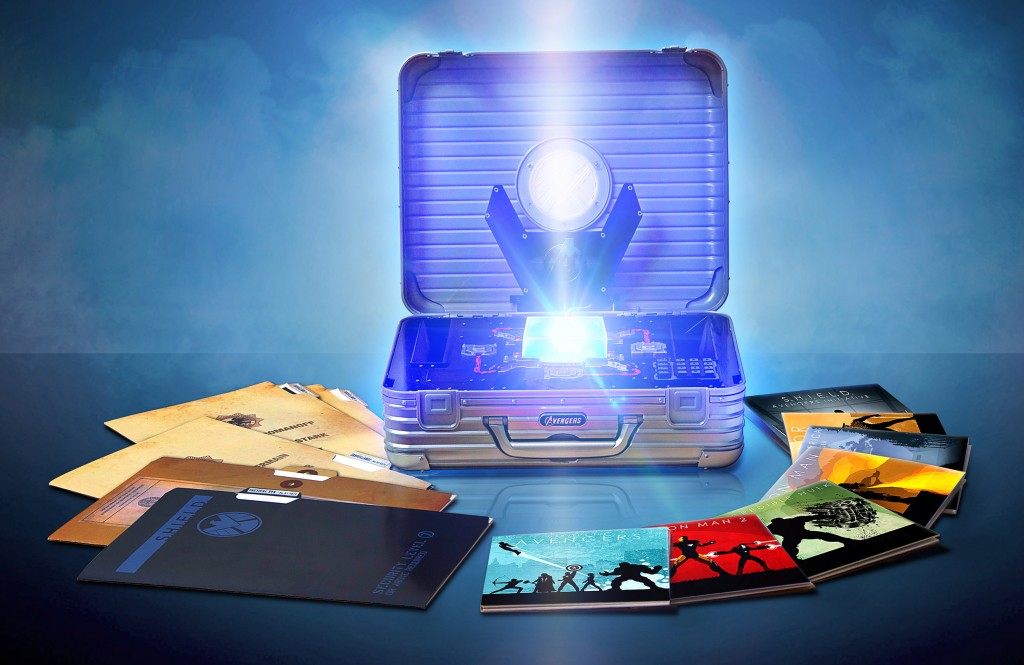 • Marvel's The Avengers (Blu-ray 3D and Blu-ray)
• Captain America: The First Avenger (Blu-ray 3D and Blu-ray)
• Thor (Blu-ray 3D and Blu-ray)
• Iron Man 2 (Blu-ray)
• The Incredible Hulk (Blu-ray)
• Iron Man (Blu-ray)
• Bonus Disc – "The Phase One Archives" (Blu-ray)
• Collectible packaging with exclusive memorabilia from the Marvel Cinematic Universe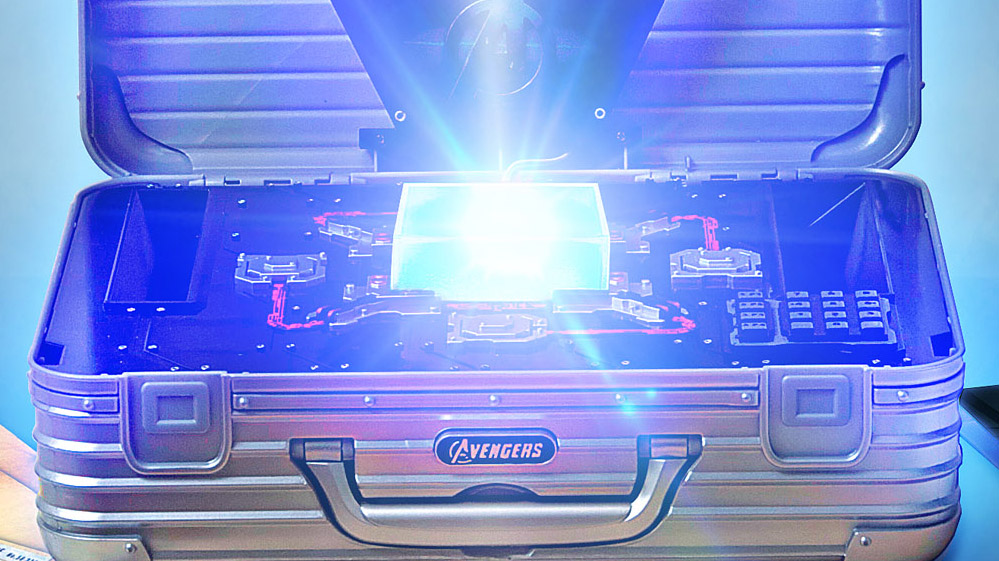 The Avengers est sorti en France le 25 avril 2012 avec Robert Downey Jr. (Tony Stark/Iron Man), Chris Hemsworth (Thor), Chris Evans (Steve Rogers/Captain America), Jeremy Renner (Clint Barton/Oeil de Faucon), Mark Ruffalo (Bruce Banner/Hulk), Scarlett Johansson (Natasha Romanoff/la Veuve Noire), Clark Gregg (l'agent Coulson), Samuel L. Jackson (Nick Fury), Cobie Smulders (Maria Hill), Tom Hiddleston (Loki) et Stellan Skarsgård (Erik Selvig).