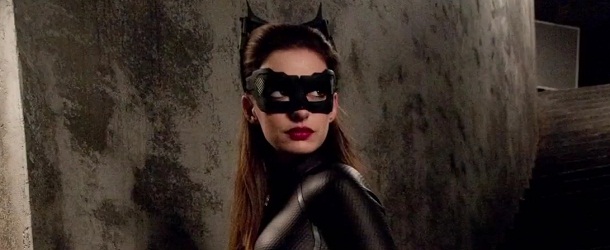 S'il y a bien un personnage qui a fait débat avant la sortie de The Dark Knight Rises, c'est bien Catwoman… Pistolet, absence de fouet, combinaison, lunettes-masque, pourcentage de félinité – si, si, ce néologisme existe -, tout y est passé ! Maintenant que le film est sorti, les artistes qui ont travaillé sur le personnage peuvent mettre en ligne les recherches qu'ils ont effectué. C'est le cas d'Eddie Yang, une pointure de la profession (designer, artiste digital et sculpteur), qui a œuvré sur toutes les productions super-héroïques récentes.
Voilà qui intéressera sans doute les amateurs de cosplay, puisque les différents éléments des lunettes-masque de Selina Kyle sont brièvement décomposés dans la vidéo ci-dessous. Êtes-vous satisfait de l'approche technologique optée pour la chat-pardeuse ? Ou cette Catwoman qui n'en a d'ailleurs pas le nom (dès le communiqué de presse annonçant la présence d'Anne Hathaway au casting, seule l'identité civile de la voleuse était citée, c'était voulu !) est-elle une trahison par rapport au canon des comics ? Je répondrai quand j'aurais terminé le Catwoman d'Ed Brubaker, récemment publié par Urban Comics. En attendant, les Bat-fans peuvent donner de la voix !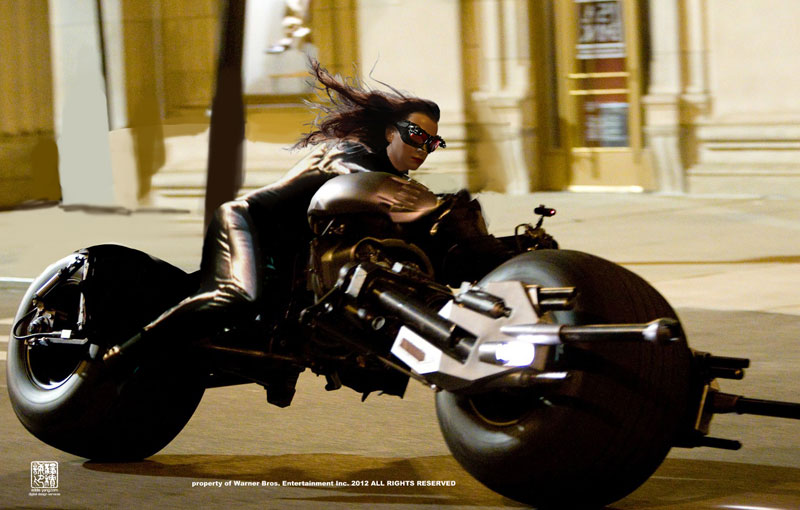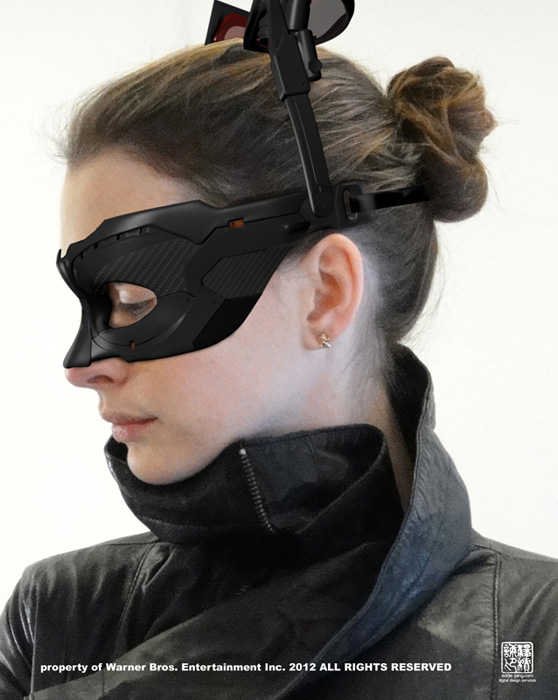 The Dark Knight Rises est maintenant sur tous les écrans, avec Christian Bale (Bruce Wayne/Batman), Morgan Freeman (Lucius Fox), Anne Hathaway (Selina Kyle/Catwoman), Gary Oldman (Jim Gordon), Tom Hardy (Bane), Joseph Gordon-Levitt (John Blake), Marion Cotillard (Miranda Tate), Michael Caine (Alfred) et Josh Pence (Ra's al Ghul jeune).