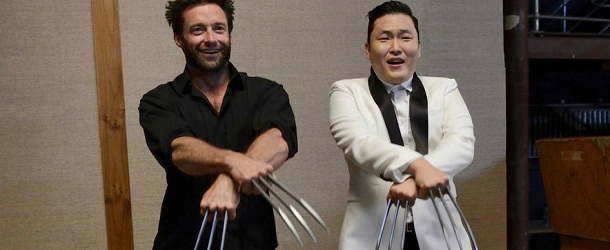 C'est parti pour l'article WTF de la semaine… Le chanteur sud-coréen PSY – Park Jae-Sang pour les intimes – a fait hier un tour sur le tournage de The Wolverine. Son demi-milliard de vues sur Youtube aidant, il a pu rencontrer Hugh Jackman en personne, qui était équipé de ses inséparables griffes. Le monde est fou. Bref, je ne sais pas si le Logan des comics aurait approuvé, mais lors de la rencontre, l'acteur a adopté le « Gangnam Style », imitant la chorégraphie de la célèbre chanson.
L'histoire ne dit pas si un morceau de PSY accompagnera le générique de The Wolverine. Mais avouez que passer de la composition de Marco Beltrami à du rap sud-corréen, cela pourrait s'avérer violent pour les oreilles. Après un intense débat entre mon hémisphère gauche et mon hémisphère droit, nous avons décidé d'inclure la vidéo Youtube « PSY – GANGNAM STYLE (강남스타일) M/V ». Mais promis, c'est la dernière fois. Il n'y a plus qu'à prier pour que Robert Downey Jr. ne rencontre pas les One Direction. Le monde est fou.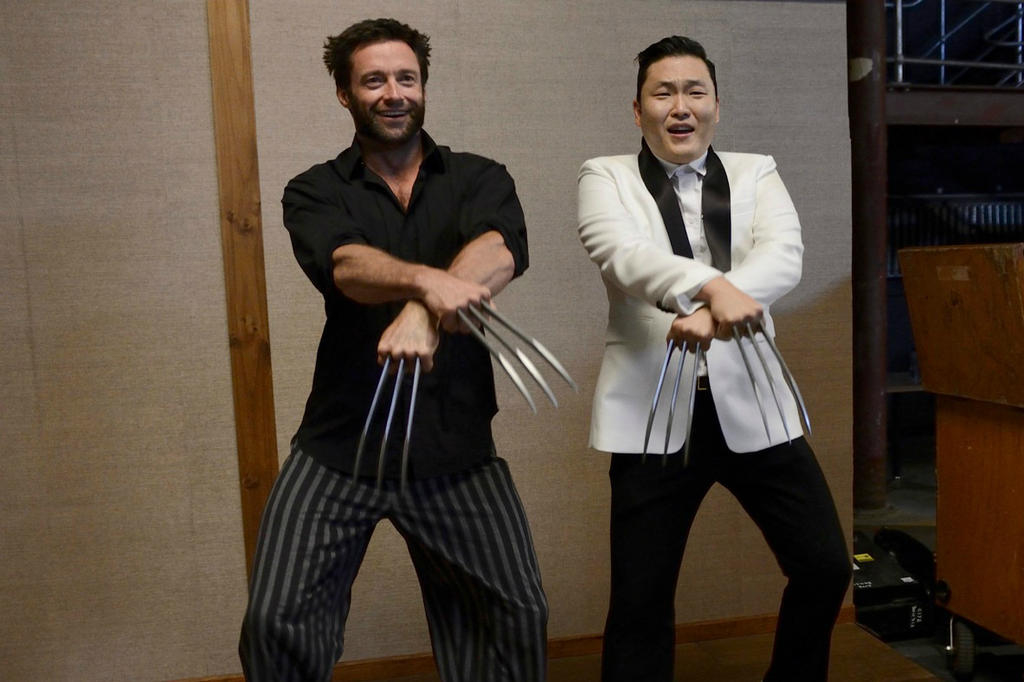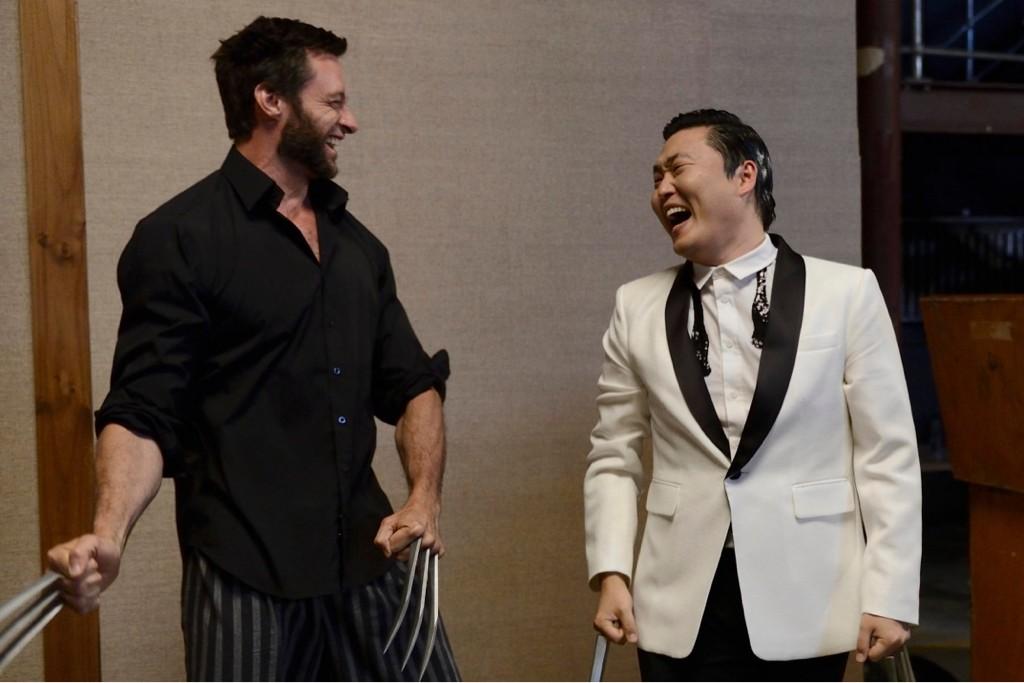 The Wolverine sort en France le 24 juillet 2013, avec Hugh Jackman (James Howlett/Logan/Wolverine), Will Yun Lee (Keniuchio Harada/le Samouraï d'Argent), Hiroyuki Sanada (Shingen), Hal Yamanouchi (Yashida), Tao Okamoto (Mariko), Rila Fukushima (Yukio), Svetlana Khodchenkova (Vipère), et Brian Tee (le ministre de la Justice japonais).