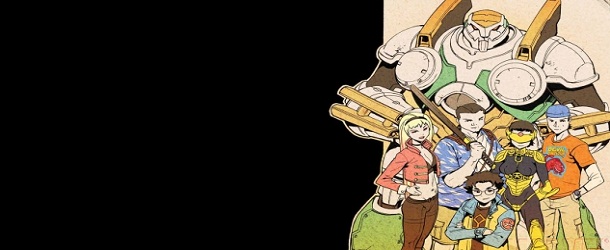 Oh, la jolie fuite ! Le compte Twitter Rentrak Spain vient peut-être de commettre une belle boulette : la sortie de Big Hero 6 est annoncée pour le 21 novembre 2014 (en Espagne ? aux Etats-Unis ?). Je vous l'accorde, la phrase est un peu obscure pour les non-initiés et nécessite quelques explications. Rentrak est une société américaine mondialement connue pour fournir notamment les chiffres du box office dans de nombreux pays. Découvrir la date de sortie d'un blockbuster grâce à eux n'a donc rien d'étonnant.
Big Hero 6 est le premier projet de film d'animation Marvel produit par Disney, déjà au centre d'une solide rumeur en juin dernier. Il s'agit d'une super-équipe japonaise, composée de Baymax, du Samouraï d'Ébène, de Gogo Tomago, d'Hiro Takachiho, d'Honey Lemon et de Sunpyre. Créée en 1998, l'équipe est quasiment inconnue des fans de comics. Donc si ça ne vous dit rien, c'est tout à fait normal ! Le long métrage serait entre les mains de Don Hall (Winnie l'ourson).
Malheureusement, à moins d'un accord, il faudra se passer du Samouraï d'Argent et de Sunfire, deux personnages qui apparaissent dans la série, mais dont les droits appartiennent à la Fox, mutanité oblige. Si on regarde le calendrier 2014, il y a effectivement une place pour un troisième film Marvel Studios. Captain America : The Winter Soldier sortira en avril. Les Gardiens de la Galaxie en août. Et en novembre – mois de sortie de Thor : The Dark World en 2013 et d'Ant-Man en 2015 -, il n'y a rien ! Bref, l'adaptation des Big Hero 6 semble se confirmer !