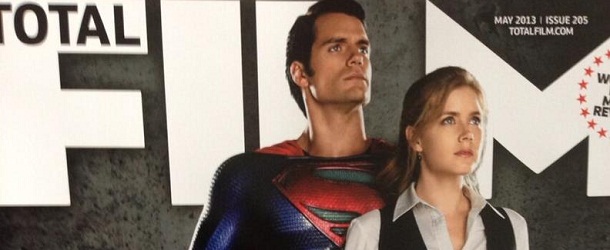 [Mise à jour : La couverture en meilleure qualité !] La pose n'est pas très naturelle, mais l'image est belle ! Alors que la sortie d'Iron Man 3 approche, Superman : Man of Steel est déjà là en embuscade, préparant son retour médiatique… « Il est temps de changer » proclame la couverture du mensuel britannique Total Film : changer de costume bien sûr, d'interprète pour le Dernier Fils de Krypton, mais aussi de Lois Lane ! Je dois avouer que le choix d'Amy Adams ne m'a jamais paru évident.
Pourtant, Dieu sait à quel point j'apprécie cette actrice depuis Il était une fois, Sunshine Cleaning et Miss Pettigrew… Pour une raison inconnue – prendre le contre-pied de Superman Returns ? -, la journaliste du Daily Planet a joué les discrètes depuis le début de la promotion. Mais après tout, Zack Snyder n'est pas connu pour ses grandes envolées romantiques ! D'où peut-être une Lois qui peinera à s'affirmer ?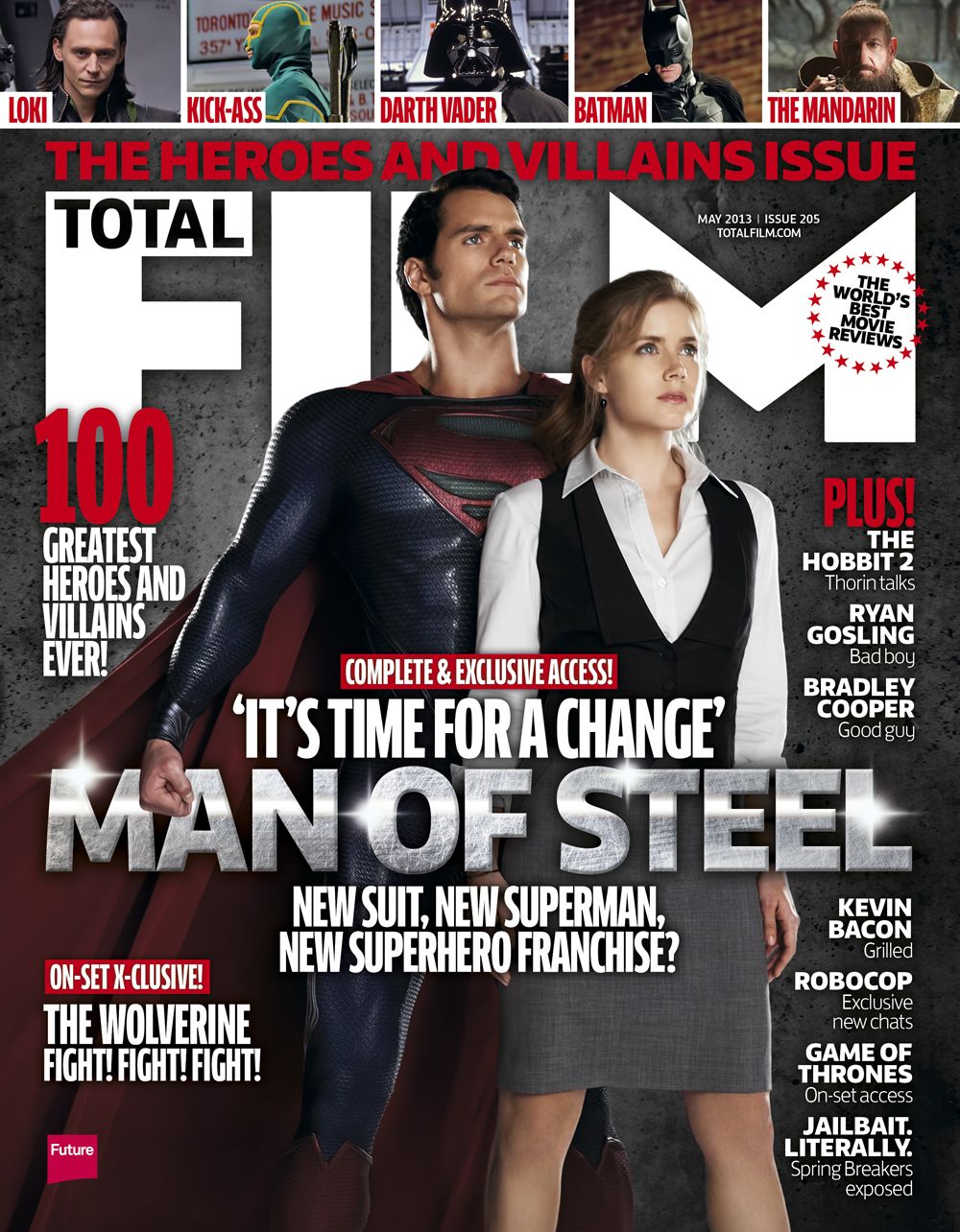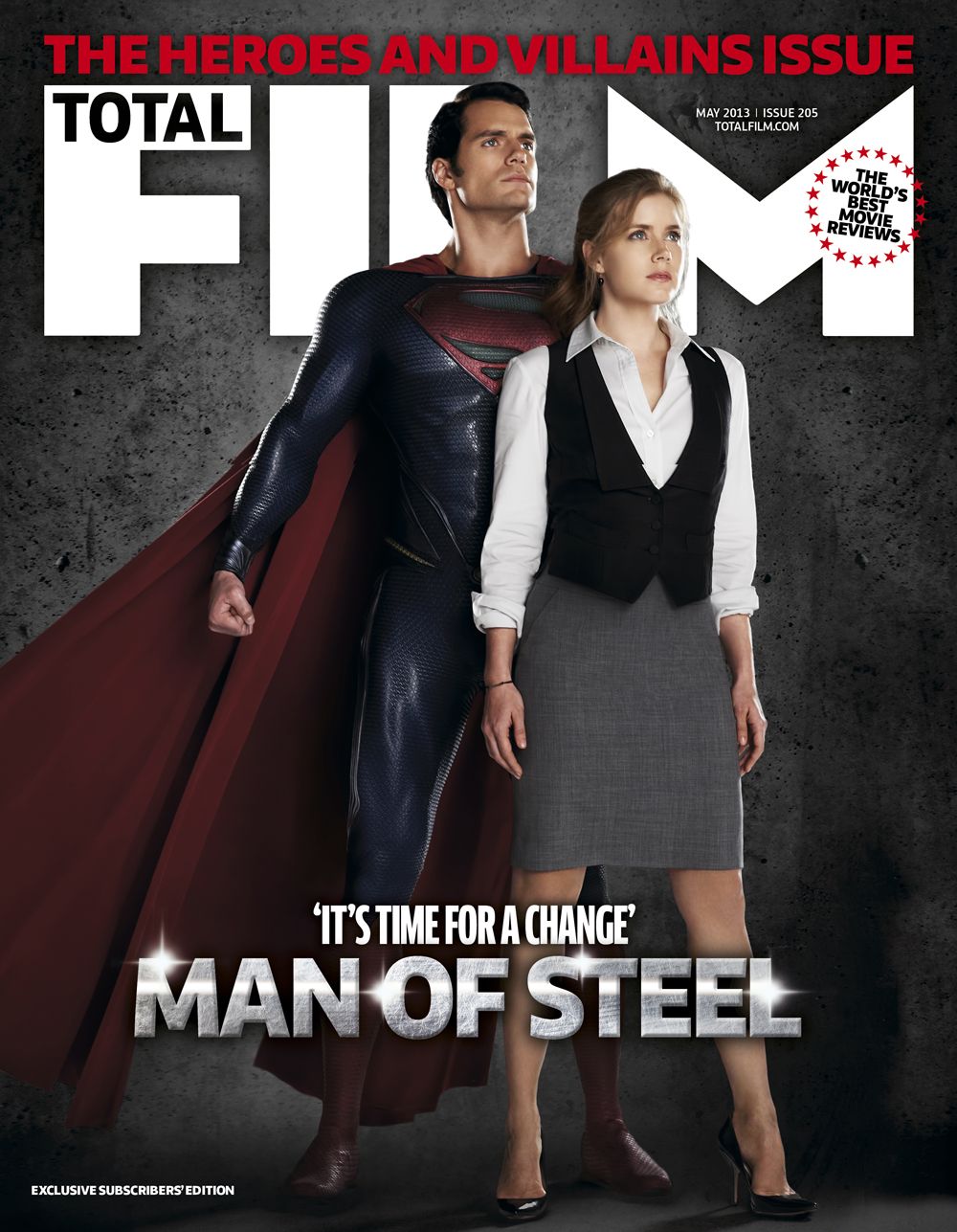 Superman – Man of Steel sort en France le 19 juin 2013 avec Henry Cavill (Clark Kent/Superman), Amy Adams (Lois Lane), Diane Lane (Martha Kent), Kevin Costner (Jonathan Kent), Laurence Fishburne (Perry White), Michael Shannon (Général Zod), Russell Crowe (Jor-El), Ayelet Zurer (Lara), Antje Traue (Faora), Harry Lennix (Général Swanwick) et Christopher Meloni (Colonel Hardy).