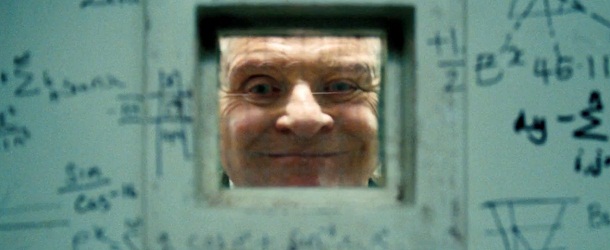 Odin, Père de toutes choses et paternel du Puissant Thor, qui cabotine à mort dans RED 2… Pas besoin de Mjolnir pour activer nos zygomatiques (cette phrase ne veut rien dire, mais je la garde quand même).  Grande nouvelle, car c'est plutôt rare dans ce sens-là : la sortie de RED 2 est avancée ! Aux Etats-Unis, du 2 août prochain, nous basculons au 19 juillet. Le film se retrouvera face à un autre « comic book movie », R.I.P.D. (Ryan Reynolds en flic mort… qui enquête après sa mort), et devra batailler la semaine suivante contre The Wolverine. Cruel.
Du coup, c'est totalement idiot pour elle : l'actrice Mary-Louise Parker se retrouvera doublement à l'affiche le même jour (dans RED 2 et R.I.P.D.). Passons. En France, le blockbuster préféré des retraités sortira sur nos écrans le 31 juillet (contre fin août/début septembre initialement). La concurrence sera rude : The Wolverine en continuation, sans compter Les Schtroumpfs 2 et R.I.P.D. la même semaine. Pour conclure, voici la bande annonce française de RED 2. La voix de Patrick Poivey (Bruce Willis) fait toujours son petit effet !
Red 2 de Dean Parisot sort en France le 19 juillet 2013, avec Bruce Willis (Frank Moses), John Malkovich (Marvin Boggs), Helen Mirren (Victoria), Mary-Louise Parker (Sarah Ross), Catherine Zeta-Jones (Miranda Wood) et Anthony Hopkins.