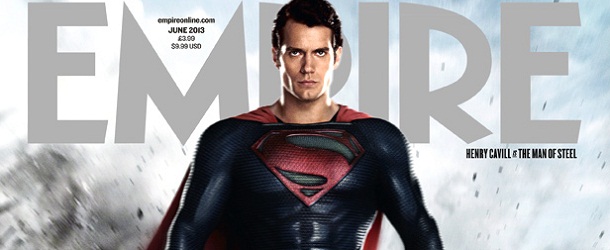 C'est presque une tradition. Chaque lundi, les titres de la presse cinéma américaine ou anglaise revêtent les couleurs de nos super-héros favoris. Aujourd'hui, c'est un duel de couvertures qui se joue dans le magazine Empire : Superman vs. le Général Zod. On veut la même chose en France ! Car ces deux visuels claquent plutôt bien. Comme d'habitude, voici la dizaine d'images qui accompagne le dossier Man of Steel. Un cliché officiel s'est bien sûr glissé ci-dessous (Kal-El devant un barrage militaire). Quant au poster promotionnel, il a été repéré dans un… supermarché Wal-Mart.
Un petit garçon découvre qu'il possède des pouvoirs surnaturels et qu'il n'est pas né sur la Terre. Plus tard, il s'engage dans un périple afin de comprendre d'où il vient et pourquoi il a été envoyé sur notre planète. Mais il devra devenir un héros s'il veut sauver le monde de la destruction totale et incarner l'espoir pour toute l'humanité…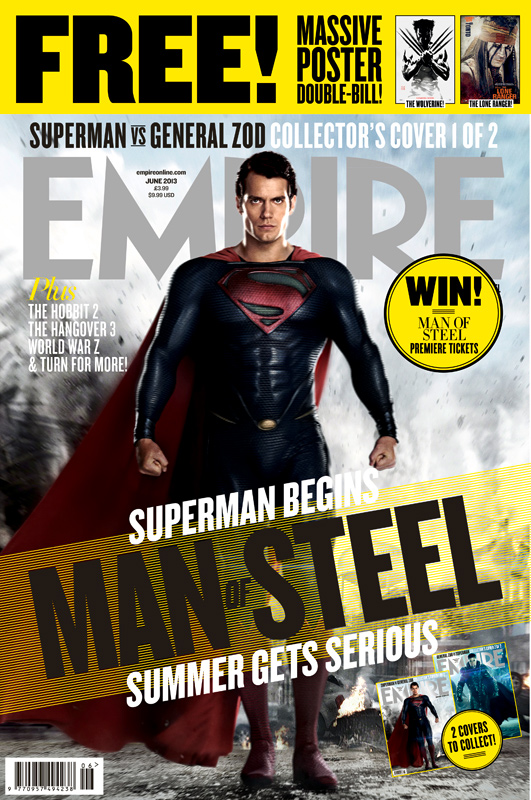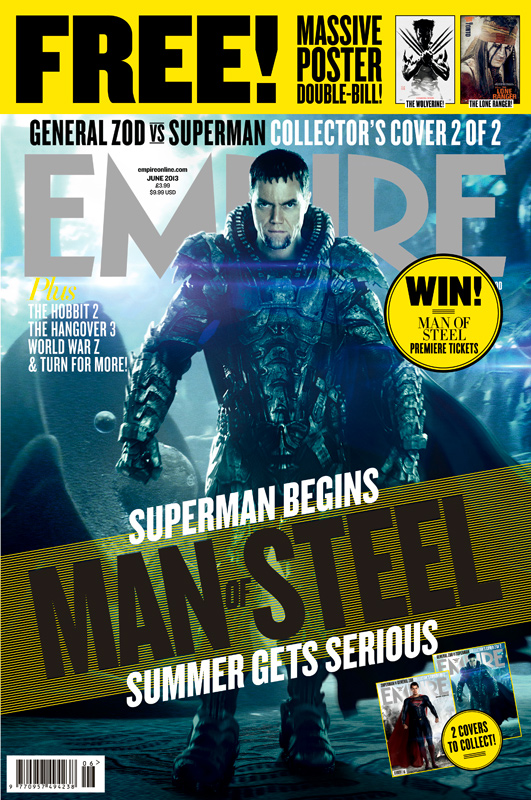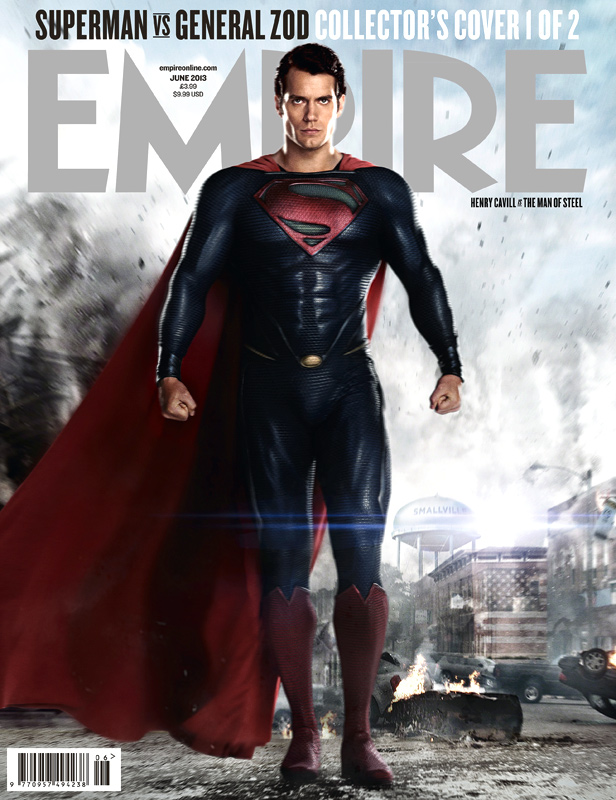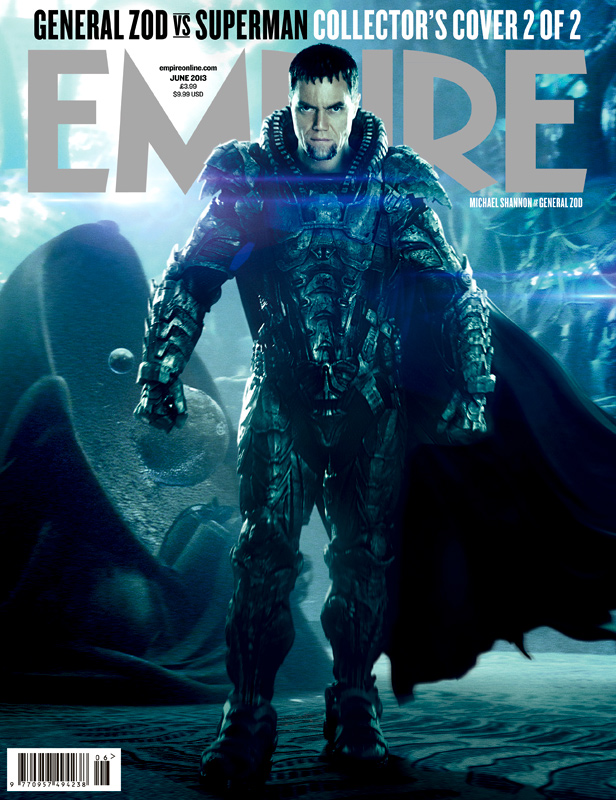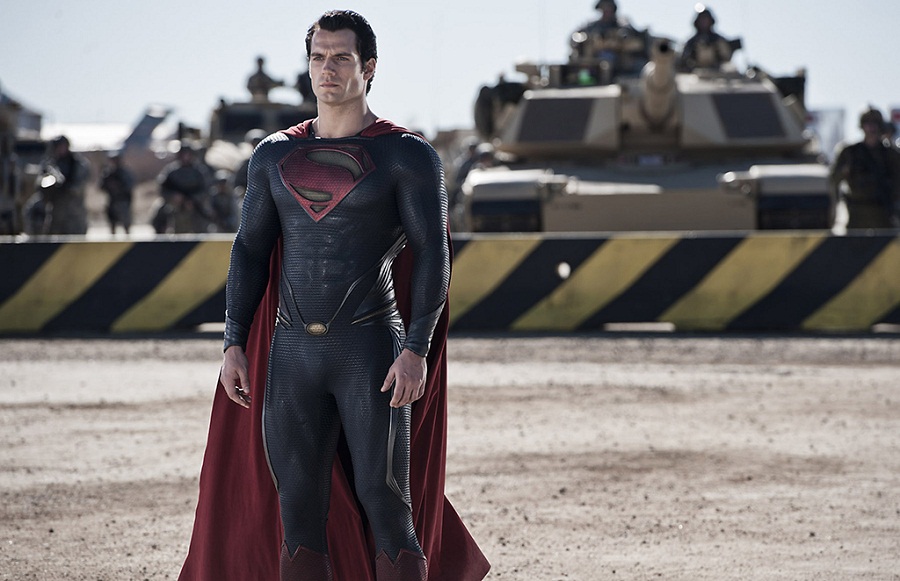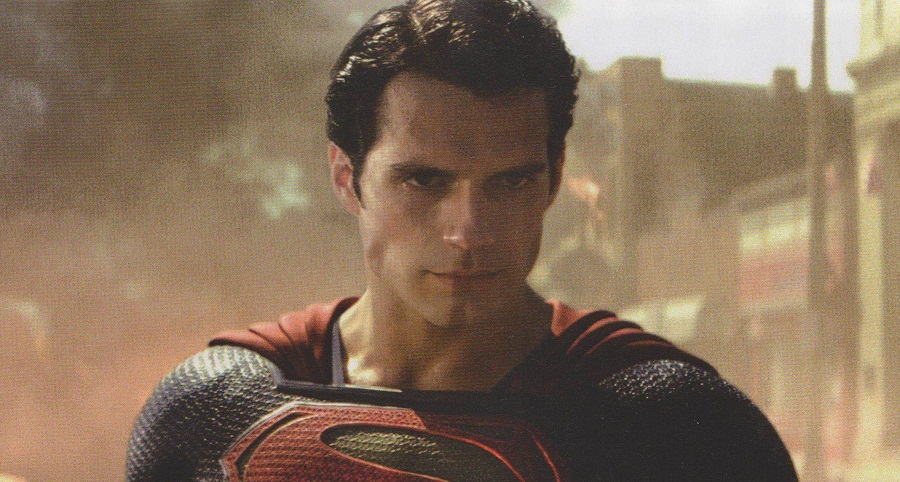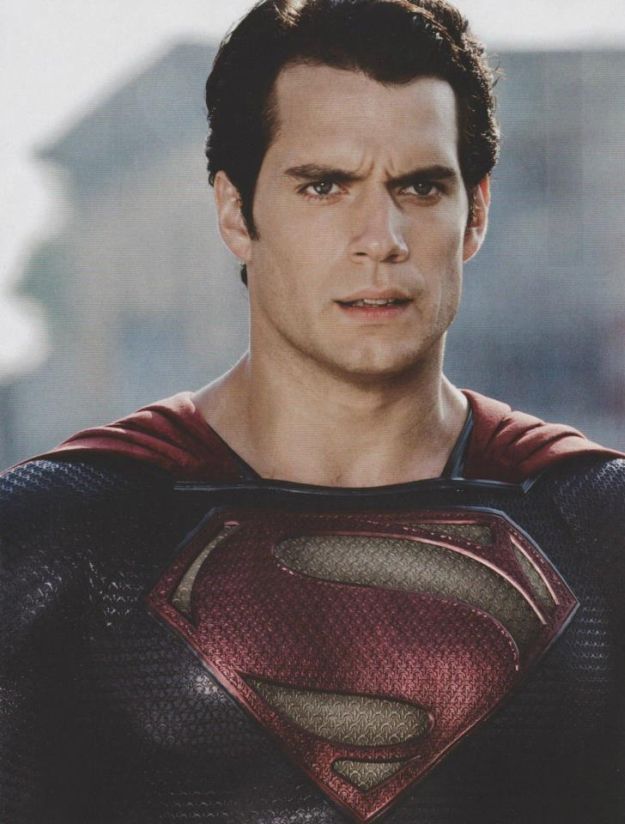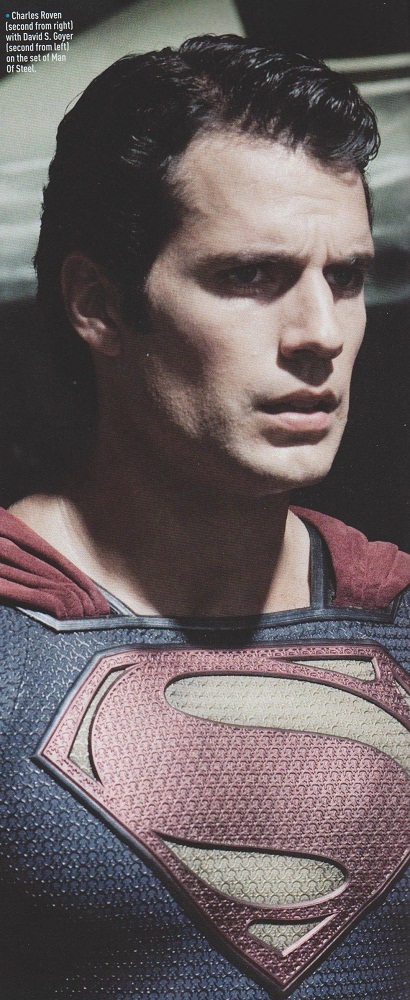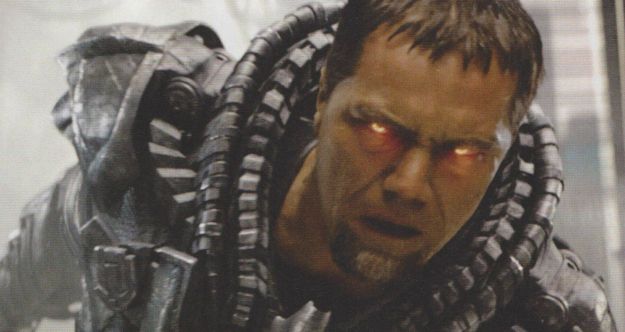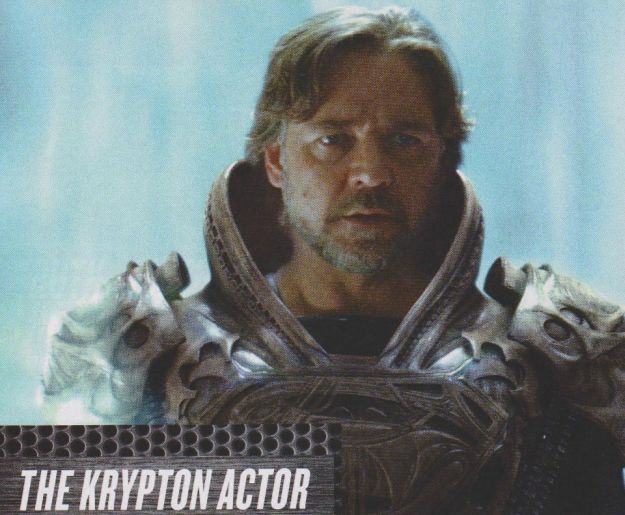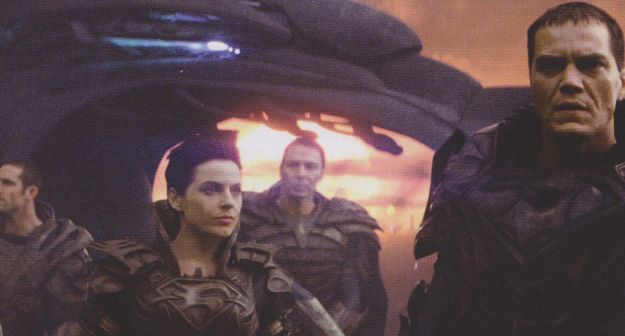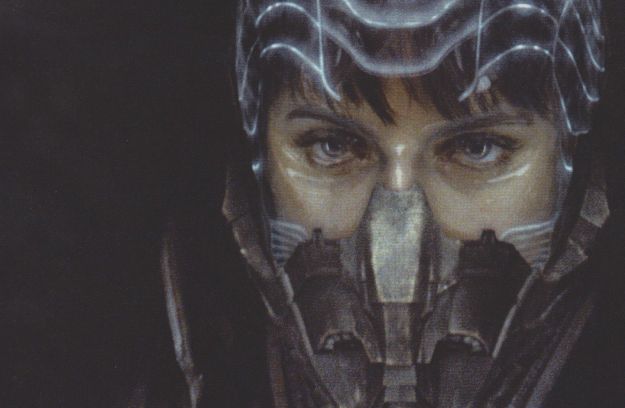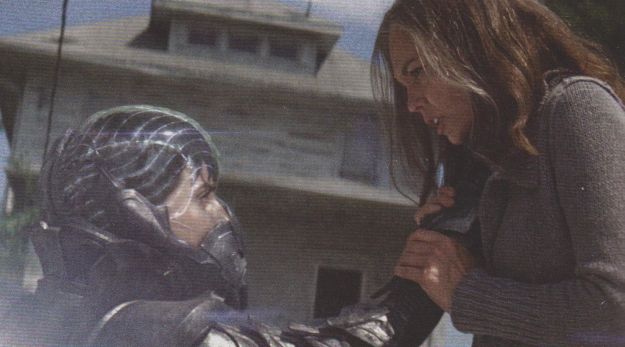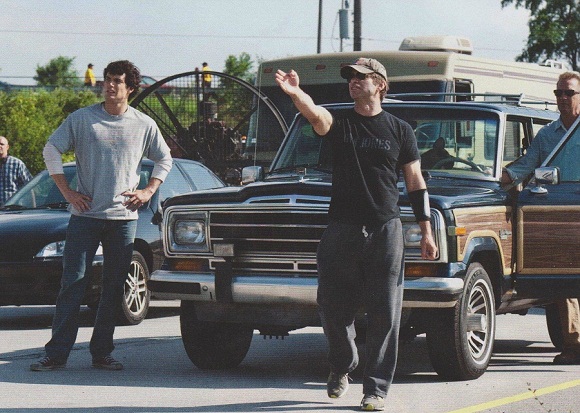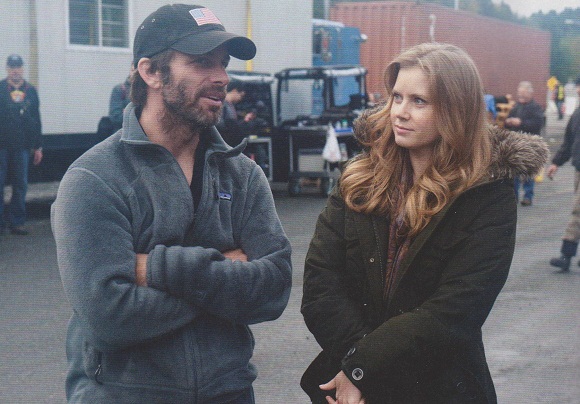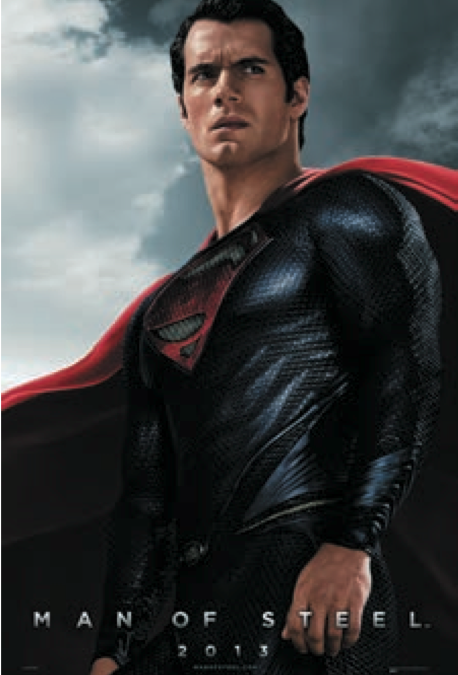 Superman – Man of Steel sort en France le 19 juin 2013 avec Henry Cavill (Clark Kent/Superman), Amy Adams(Lois Lane), Diane Lane (Martha Kent), Kevin Costner (Jonathan Kent), Laurence Fishburne (Perry White), Michael Shannon (Général Zod), Russell Crowe (Jor-El), Ayelet Zurer (Lara), Antje Traue (Faora), Harry Lennix (Général Swanwick) et Christopher Meloni (Colonel Hardy).