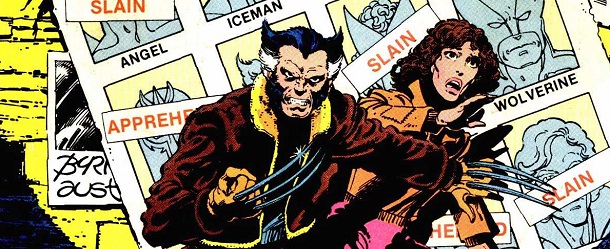 Ce changement enthousiasme Bryan Singer sur Twitter… X-Men : Days of Future Past devait normalement sortir le 18 juillet 2014 aux Etats-Unis. Une date parfaite, car la Warner n'a toujours pas positionné de blockbuster sur sa date estivale fétiche (pas de Pacific Rim, d'Inception ou de The Dark Knight en 2014 !). Seulement, un poids lourd inattendu s'est casé le 11 juillet : Fast and Furious 7.
Afin de respirer un peu mieux, la Fox a donc décidé d'avancer la sortie d'X-Men : Days of Future Past au 23 mai 2014 (cela correspond outre-Atlantique au lucratif week-end du Memorial Day). Ce qui veut dire… ce qui veut dire que nous aurons deux films Marvel le même mois ! En effet, The Amazing Spider-Man 2 ouvrira la saison, trois semaines avant. Mutants ou Tisseurs : à votre avis, qui finira en tête du box office ?
X-Men – Days of Future Past sort le 23 mai 2014 aux Etats-Unis, avec James McAvoy (Charles Xavier/Professeur X), Michael Fassbender (Erik Lehnsherr/Magnéto), Hugh Jackman (Logan/Wolverine), Jennifer Lawrence (Raven Darkhölme/Mystique), Ellen Page (Kitty Pryde), Nicholas Hoult (Henry McCoy/le Fauve), Patrick Stewart (Professeur X « vieux »), Ian McKellen (Magnéto « vieux ») et Omar Sy (Bishop).