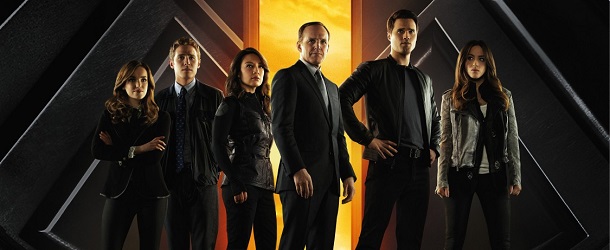 Les semaines se suivent et se ressemblent… Une nouvelle fois, Agents of S.H.I.E.L.D. perd une partie de son public : la mission d'hier, 'FZZT', a été suivie par 7.15 millions de fans (le dernier épisode avait réuni 7.39 millions de téléspectateurs). Et sur la cible des 18-49 ans, l'hémorragie continue, avec un taux de 2.5%, en baisse de 0.2 point… La série va-t-elle passée sous la barre des 7 millions mardi prochain ?
Plus réjouissant, voici les premières photos de Victoria Hand, un personnage bien connu des lecteurs de comics. Elle entrera en scène la semaine prochaine, dans l'épisode 'The Hub'. Bras droit de Norman Osborn, Hand est ici interprétée par Saffron Burrows (Braquage à l'anglaise). On l'imagine déjà mettre des bâtons dans les roues de Coulson ! En tout cas, la ressemblance est travaillée et frappante…
Agents of S.H.I.E.L.D. – Saison 1 – Episode 7 – 'The Hub' : De dangereux secrets sont cachés à l'équipe de Coulson, et il travaille au corps le système pour sauver Ward et Fitz, alors qu'ils sont envoyés sur une mission secrète de Niveau 8, qui pourrait se terminer en tragédie.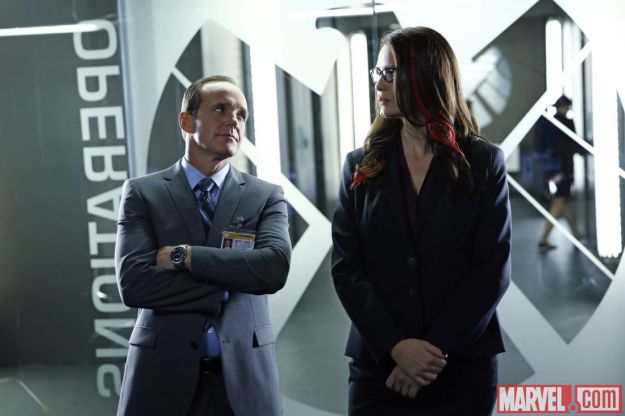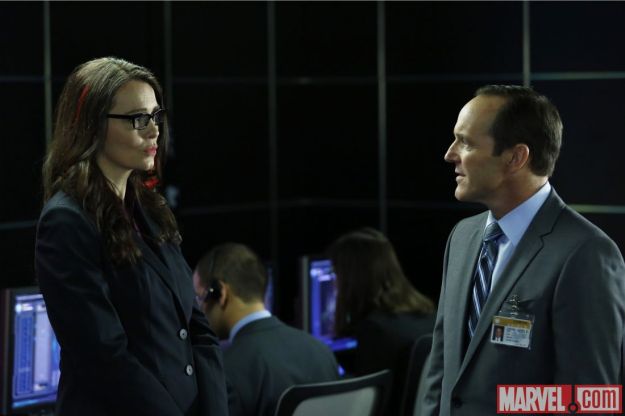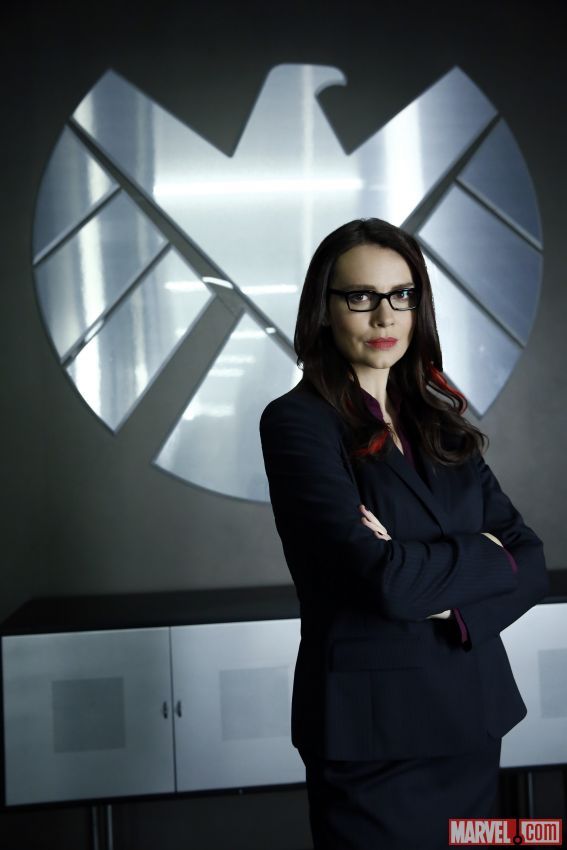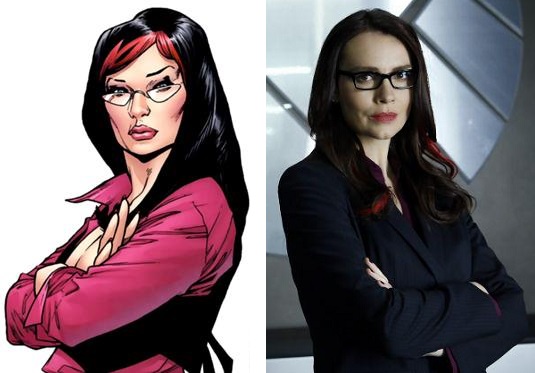 La série Agents of S.H.I.E.L.D. est diffusée chaque mardi sur ABC (et prochainement sur M6), avec Clark Gregg (Agent Phil Coulson), Brett Dalton (Agent Grant Ward), Ming-Na Wen (Agent Melinda May), Iain De Caestecker (Agent Leo Fitz), Elizabeth Henstridge (Agent Jemma Simmons) et Chloe Bennet (Skye).