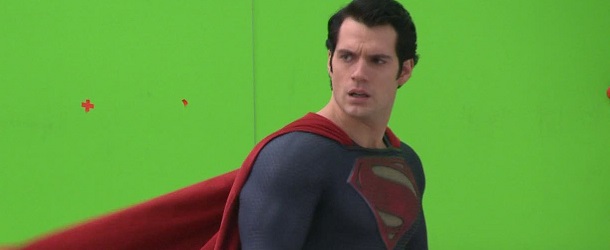 Comme moi, vous avez peut-être craqué pour l'édition métal limitée de Man of Steel… Le film est sorti en DVD/Blu-ray la semaine dernière en France, mais aux Etats-Unis, les fans doivent encore patienter jusqu'au 12 novembre. La promotion se poursuit donc gentiment, avec plein de petites choses sympathiques mises en ligne par la Warner. Il y a d'abord cette chouette infographie sur Krypton, que vous pouvez retrouver façon puzzle sur ce mini-site, LearnAboutKrypton.com.
Samedi à 18 heures, un 'Live Fan Event' sera organisé sur la toile, en présence de Zack Snyder, Henry Cavill et Amy Adams. Qui sait, nous glanerons peut-être une ou deux informations sur Batman vs. Superman ! Voici le mode d'emploi : « Envoyez vos questions en anglais sur #AskManofSteel ou en vidéo sur http://bit.ly/AskManofSteel et toute l'équipe du film y répondra lors du Live Fan Event le 9 Novembre. » Enfin, terminons ce zapping kryptonien avec trois vidéos explorant les coulisses du blockbuster !

Man of Steel est sorti en France le 19 juin 2013, avec au casting Henry Cavill (Clark Kent/Superman), Amy Adams (Lois Lane), Diane Lane (Martha Kent), Kevin Costner (Jonathan Kent), Laurence Fishburne (Perry White), Michael Shannon (Général Zod), Russell Crowe (Jor-El), Ayelet Zurer (Lara), Antje Traue (Faora), Harry Lennix (Général Swanwick) et Christopher Meloni (Colonel Hardy).