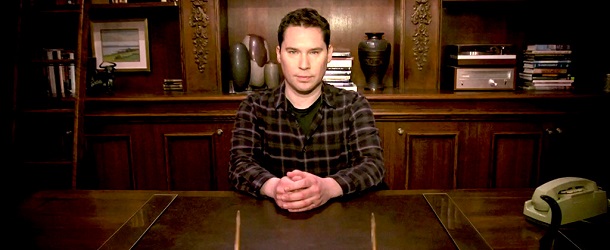 Pour accompagner la sortie DVD/Blu-ray de The Wolverine : Le Combat de l'immortel, la Fox vient de publier un iBook qui décrit l'univers et retrace la conception du film. Vous pouvez le commander ICI. Ce livre numérique contient du texte, des images inédites et… des vidéos. Voici l'une des plus intéressantes, un premier aperçu des coulisses d'X-Men : Days of Future Past, avec pour guide, Bryan Singer en personne ! Préparez-vous à découvrir les décors de la saga dans un contexte inédit…
Les X-Men envoient Wolverine dans le passé pour changer un événement historique majeur, qui pourrait impacter mondialement humains et mutants. La plus grosse production X-Men, par Bryan Singer, au casting vertigineux. Le film réunira pour la première fois les acteurs des premiers X-Men et ceux de la nouvelle génération.
X-Men – Days of Future Past sort en France le 21 mai 2014, avec James McAvoy (Charles Xavier/Professeur X), Michael Fassbender (Erik Lehnsherr/Magnéto), Hugh Jackman (Logan/Wolverine), Jennifer Lawrence (Raven Darkhölme/Mystique), Ellen Page (Kitty Pryde), Nicholas Hoult (Henry McCoy/le Fauve), Patrick Stewart (Professeur X « vieux »), Ian McKellen (Magnéto « vieux ») et Omar Sy (Bishop).