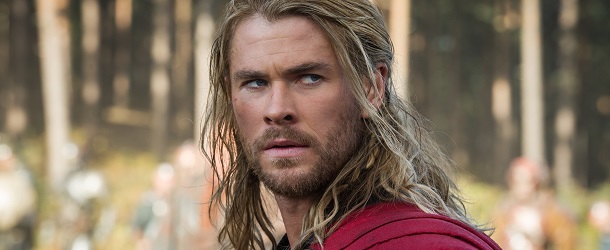 [Mise à jour : Chiffre définitif… 85.7 millions !] Les nouvelles en provenance du box office américain sont bonnes, c'est même du jamais vu pour un film Marvel Studios depuis… Iron Man ! Thor : Le Monde des ténèbres a en effet récolté plus de dollars samedi (31.66 millions) que vendredi (31.63 millions). Preuve que le public du blockbuster est très familial (61% des spectateurs ont plus de 25 ans, contre 72% pour Thor… encore l'effet The Avengers !).
Sur le week-end, le film d'Alan Taylor culmine donc à 86.1 millions de dollars. C'est 31% de plus que Thor (65.7 millions). A titre de comparaison, voici le premier week-end des autres Vengeurs : Iron Man (98.6 millions), L'Incroyable Hulk (55.4 millions), Iron Man 2 (128.1 millions), Thor (65.7 millions), Captain America (65 millions), The Avengers (207.4 millions) et Iron Man 3 (174.1 millions). A l'international, le second week-end du dieu du tonnerre s'élève à 94 millions de dollars (total : 240.9 millions).
En Chine par exemple, avec 19.6 millions de dollars, le film démarre plus fort que The Avengers et dépasse déjà… la carrière entière du premier film ! Dans le monde, la suite de Thor affiche ainsi 327 millions de dollars au compteur. Les 449 millions de Thor vont être pulvérisés la semaine prochaine. Et Thor : Le Monde des ténèbres devrait tranquillement atteindre la barre des 650 millions de dollars, à condition qu'Hunger Games : L'embrasement laisse respirer notre héros…
Thor : Le Monde des ténèbres d'Alan Taylor est sorti en France le 30 octobre 2013, avec Chris Hemsworth (Thor), Tom Hiddleston (Loki), Natalie Portman (Jane Foster), Christopher Eccleston (Malekith le Maudit), Jaimie Alexander (Sif), Idris Elba (Heimdall), Anthony Hopkins (Odin), Zachary Levi (Fandral) et Stellan Skarsgård (Dr. Erik Selvig).