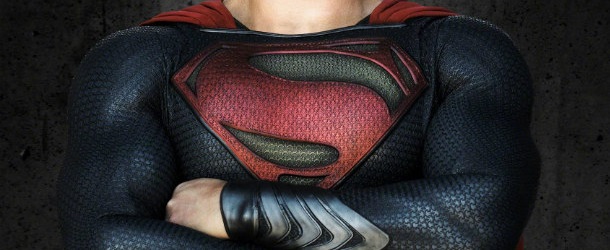 Ças y est, on connait la date de sortie française de The Untitled Zack Snyder Super Hero Film, alias Justice League, Batman vs. Superman ! Nous avons rendez-vous avec les deux légendes DC Comics le mercredi 27 avril 2016. Il y aura beaucoup, beaucoup de monde sur Les Toiles Héroïques ce jour-là… Le blockbuster de Zack Snyder sort donc en France neuf jours avant les Etats-Unis (6 mai). Une belle sortie anticipée… comme pour les films Marvel Studios, qui profitent depuis toujours des jours fériés en Europe. Voici le communiqué officiel :
LE FILM DE SUPER HÉROS DE ZACK SNYDER SORTIRA EN FRANCE LE 27 AVRIL 2016 !

 Henry Cavill, qui reprend son rôle de Superman/Clark Kent, et Ben Affleck, dans celui de Batman/Bruce Wayne, se partagent la vedette du film de Zack Snyder. Amy Adams, Laurence Fishburne et Diane Lane retrouvent eux aussi leurs personnages de « Man of Steel », et Gal Gadot prête ses traits à Wonder Woman/Diana Prince. Jesse Eisenberg et Jeremy Irons viennent également d'être annoncés au catsing et interpréteront respectivement Lex Luthor et Alfred.

Zack Snyder portera à l'écran un scénario de David S. Goyer, inspiré d'une histoire qu'ils ont créée tous les deux. Charles Roven et Deborah Snyder assurent la production, et Benjamin Melniker, Michael E. Uslan et Wesley Coller la production exécutive.

Le film s'inspire des personnages de Superman, créés par Jerry Siegel et Joe Shuster, de Batman, créés par Bob Kane, et de Wonder Woman, créés par William Moulton Marston, tous pour le compte de DC Entertainment. La sortie américaine est prévue pour le 6 mai 2016.
Batman vs. Superman est réalisé par Zack Snyder et sortira en France le 27 avril 2016, avec Henry Cavill (Kal-El/Superman/Clark Kent), Ben Affleck (Bruce Wayne/Batman), Gal Gadot (Diana Prince/Wonder Woman), Amy Adams (Lois Lane), Jesse Eisenberg (Lex Luthor), Jeremy Irons (Alfred), Laurence Fishburne (Perry White) et Diane Lane (Martha Kent).