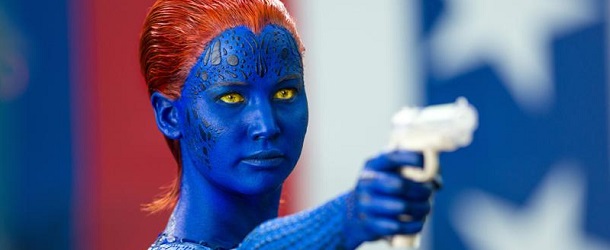 Déjà un premier spot TV pour X-Men : Days of Future Past, qui n'a pas daigné montrer le bout d'une bobine dimanche, lors du Super Bowl (l'événement était pourtant diffusé sur la chaîne… FOX). Il faudra donc se contenter de ces 30 secondes en provenance du Japon. Avec toujours le morceau Journey to the line d'Hans Zimmer, extrait de La ligne rouge, et popularisé récemment par le teaser Comic Con de Man of Steel. Merci l'originalité.
Les X-Men envoient Wolverine dans le passé pour changer un événement historique majeur, qui pourrait impacter mondialement humains et mutants. La plus grosse production X-Men, par Bryan Singer, au casting vertigineux. Le film réunira pour la première fois les acteurs des premiers X-Men et ceux de la nouvelle génération.
X-Men – Days of Future Past sort en France le 21 mai 2014, avec James McAvoy (Charles Xavier/Professeur X), Michael Fassbender (Erik Lehnsherr/Magnéto), Hugh Jackman (Logan/Wolverine), Jennifer Lawrence (Raven Darkhölme/Mystique), Ellen Page (Kitty Pryde), Nicholas Hoult (Henry McCoy/le Fauve), Patrick Stewart (Professeur X « vieux »), Ian McKellen (Magnéto « vieux ») et Omar Sy (Bishop).