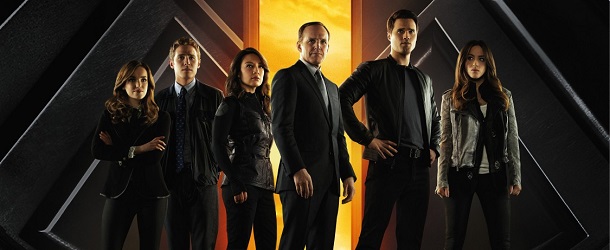 Le gratin du S.H.I.E.L.D. s'invite dans Agents of S.H.I.E.L.D. ! Image à l'appui, Maria Hill est annoncée dans l'épisode 20 de la série. Un épisode intitulé 'Nothing Personal' (diffusion le 29 avril). Cela veut donc dire qu'elle ne pourra pas s'écharper avec son supérieur, Nick Fury, qui honorera le 'season final' de son auguste présence (diffusion le 13 mai).
L'emploi du temps de l'actrice Cobie Smulders s'étant considérablement allégé depuis la fin d'How I Met Your Mother, on se demande bien si elle sera régulière dans l'hypothétique – mais très probable – seconde saison (il serait temps de développer son personnage, vous ne pensez pas ?). Rappelons qu'elle avait déjà tenu un petit rôle dans le pilote de la série.
Présentement, l'épisode 20 répondra sans doute à l'une des questions posées par la fin de Captain America : Le Soldat de l'Hiver : [que fait Maria Hill au département ressources humaines de Stark Industries ? A-t-elle été engagée par Tony Stark pour 'nettoyer' l'entreprise, infiltrée par des agents de l'HYDRA] ? A vos théories !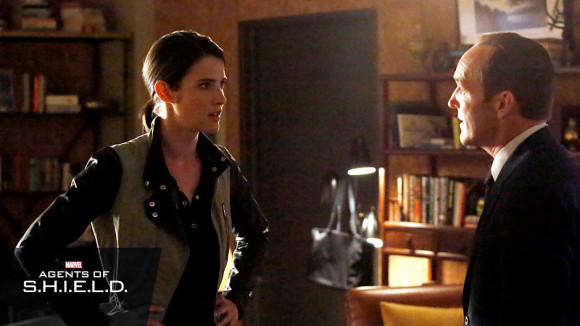 La série Agents of S.H.I.E.L.D. est diffusée chaque mardi sur ABC (et prochainement sur M6), avec Clark Gregg (Agent Phil Coulson), Brett Dalton (Agent Grant Ward), Ming-Na Wen (Agent Melinda May), Iain De Caestecker (Agent Leo Fitz), Elizabeth Henstridge (Agent Jemma Simmons) et Chloe Bennet (Skye).