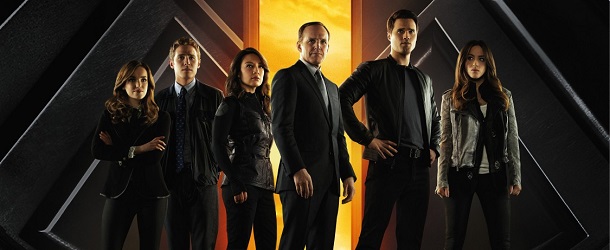 L'audience d'Agents of S.H.I.E.L.D. est enfin en hausse ! Une première depuis le… 11 mars (l'épisode 15, 'Yes Men', avec Sif et Lorelei). Hier, 5.52 millions d'Agents of N.O.T.H.I.N.G. se sont rassemblés devant 'Providence' (chiffre définitif). La semaine dernière, ils n'étaient que 5.37 millions de clairvoyants. Encore plus fort, la série réalise un taux de 2.1% sur la cible des 18-49 ans (en hausse de 0.2 point).
Exceptionnellement, Agents of S.H.I.E.L.D. n'était pas diffusée à 20 heures, mais à 21 heures. Coulson n'avait donc pas face à lui le redoutable N.C.I.S. A la place… N.C.I.S. : Los Angeles. Le spin-off concurrent a terminé la soirée avec le même taux que la série Marvel Television ! Une excellente opération pour la chaîne ABC. Peut-être tenons-nous la nouvelle case horaire du show ?
La série Agents of S.H.I.E.L.D. est diffusée chaque mardi sur ABC (et prochainement sur M6), avec Clark Gregg (Agent Phil Coulson), Brett Dalton (Agent Grant Ward), Ming-Na Wen (Agent Melinda May), Iain De Caestecker (Agent Leo Fitz), Elizabeth Henstridge (Agent Jemma Simmons) et Chloe Bennet (Skye).