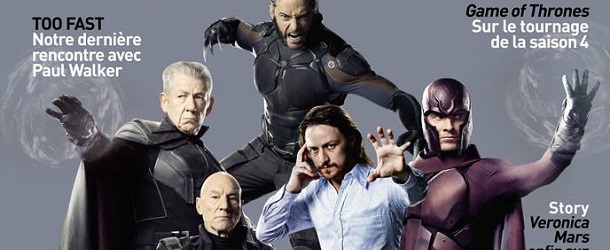 Avant de revoir pour la cinquième fois Captain America : Le Soldat de l'Hiver, n'oubliez pas de faire un tour chez votre marchand de journaux. Le magazine Première consacre sa une à X-Men : Days of Future Past, avec un dossier mutant de dix pages. Vous y trouverez deux images inédites – les pouvoirs scotchants de Vif-Argent et Hank McCoy au naturel -, ainsi qu'une série d'entretiens (Patrick Stewart, Ian McKellen, Hugh Jackman, James McAvoy et Bryan Singer). Le réalisateur révèle d'ailleurs quelques détails intéressants.
Le budget du film – qu'il ne précise pas – se décompose de la façon suivante : 30% pour les acteurs, 30% pour les effets spéciaux et le reste pour le tournage. Et il évoque une blague coupée au montage car elle ne correspondait pas au ton du film. Avant de voyager dans le temps, Wolverine déclarait : « La bonne nouvelle, c'est que mes rouflaquettes seront à la mode. » [Bryan Singer reveals a joke that was cut. It did not fit the tone of the film. Before traveling in time, Wolverine said : « The good news is that my sideburns will be in fashion. »]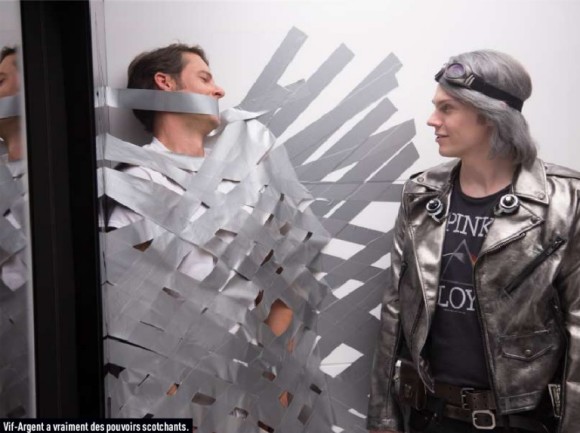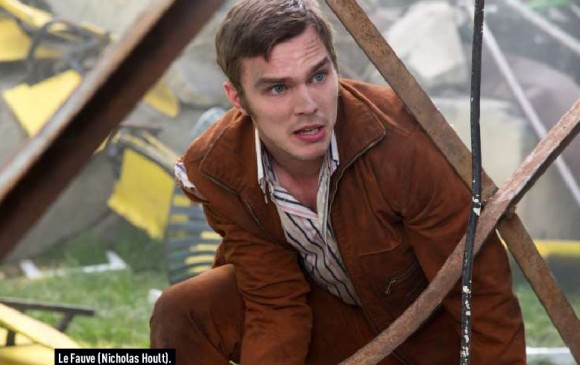 X-Men : Days of Future Past est réalisé par Bryan Singer et sortira en France le 21 mai 2014, avec James McAvoy (Charles Xavier/Professeur X), Michael Fassbender (Erik Lehnsherr/Magnéto), Hugh Jackman (Logan/Wolverine), Patrick Stewart (Charles Xavier/Professeur X), Ian McKellen (Erik Lehnsherr/Magnéto), Jennifer Lawrence (Raven Darkhölme/Mystique), Nicholas Hoult (Henry McCoy/le Fauve) et Omar Sy (Bishop).