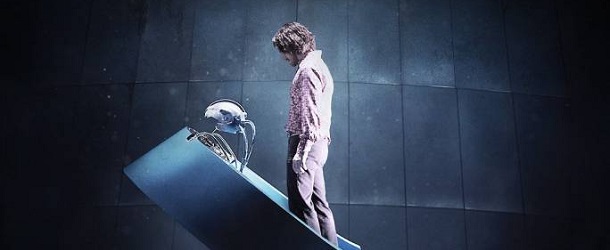 Depuis la plainte déposée contre Bryan Singer, la Fox fait tout pour limiter les dégâts… Deux apparitions du réalisateur ont déjà été annulées : il devait présider ce week-end un panel au WonderCon et assister à la Creativity Conference, un événement réunissant le gratin de l'industrie du divertissement. Concernant la WonderCon, Singer a été remplacé au pied levé par Simon Kinberg, le scénariste et producteur d'X-Men : Days of Future Past. Le nom du réalisateur n'a pas été cité une seule fois lors du panel. Ambiance…
Heureusement, la Fox peut compter sur son riche casting ! Hugh Jackman, James McAvoy et Michael Fassbender dévoilent en vidéo la X-Men X-Perience. Le mois prochain, les acteurs parcourront le monde en participant à sept avant-premières. Ils seront tous présents à New York (10 mai) et à Londres (12 mai), avant de se diviser en plusieurs groupes pour couvrir le reste de la planète (Moscou le 13 mai, Singapour le 14 mai, Sao Paulo le 15 mai, Melbourne et Pékin le 16 mai).
Hugh Jackman, James McAvoy, Michael Fassbender, Jennifer Lawrence, Patrick Stewart, Ian McKellen, Nicholas Hoult, Ellen Page, Peter Dinklage, Shawn Ashmore, Omar Sy, Daniel Cudmore, Evan Peters et Fan Bingbing seront du voyage. Mais on ne sait pas encore qui ira où, c'est une surprise. Pour une fois – car ces derniers mois, nous avons été gâtés – il n'y a rien en France ! On se consolera donc avec Hugh Jackman, qui participera au Raw du 28 avril (voir ci-dessous)…
Psyched to come to #RAW in St. Louis to promote #Xmen next Monday (4/28). Remember last time?http://t.co/jZSuTtDSbN

— Hugh Jackman (@RealHughJackman) 21 Avril 2014
X-Men : Days of Future Past est réalisé par Bryan Singer et sortira en France le 21 mai 2014, avec James McAvoy (Charles Xavier/Professeur X), Michael Fassbender (Erik Lehnsherr/Magnéto), Hugh Jackman (Logan/Wolverine), Patrick Stewart (Charles Xavier/Professeur X), Ian McKellen (Erik Lehnsherr/Magnéto), Jennifer Lawrence (Raven Darkhölme/Mystique), Nicholas Hoult (Henry McCoy/le Fauve) et Omar Sy (Bishop).