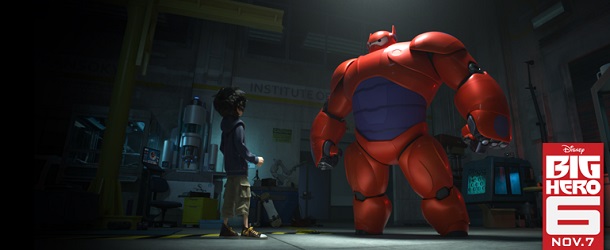 Tremblez, la traversée du désert commence ! Huit mois nous séparent du prochain blockbuster Marvel (Avengers : Age of Ultron). Heureusement, il y a la seconde saison d'Agents of S.H.I.E.L.D. pour patienter, sans oublier… Les Nouveaux Héros (alias Big Hero 6) ! Ou plutôt Hiro et Baymax – The Movie (alias Big Hero 2). Voici un nouveau spot et une image inédite. En bonus, les figurines Disney Infinity inspirées du film. Bientôt dans votre salon : un combat Iron Man + Baymax vs. Syndrome (le méchant des Indestructibles) !
Un génie de la robotique nommé Hiro Hamada va apprendre à maîtriser et exploiter son talent grâce à son frère, le brillant Tadashi, et à leurs amis Go Go Tamago, accro à l'adrénaline, Wasabi No-Ginger, un maniaque de la propreté, Honey Lemon, une chimiste surdouée, et Fred, fanboy convaincu. Lorsqu'ils se retrouvent embarqués dans un complot criminel qui menace de détruire la ville de San Fransokyo, Hiro se tourne vers son plus proche compagnon, le robot Baymax, et transforme la petite bande en un groupe de super-héros high-tech déterminés à résoudre le mystère et à sauver San Fransokyo.
—————————————————–
Hiro : le prodige en robotique, Hiro Hamada, débarque depuis la ville de San Fransokyo jusque dans la Toy Box de Disney Infinity 2.0. La plus puissante arme dont dispose l'inventeur du contrôleur mental de microrobot est son cerveau.

Baymax : il n'existe pas de robot mieux conçu que le grand héros gonflable Baymax pour la Toy Box de Disney Infinity 2.0. Bien que ce robot possède un côté des plus attendrissant, il est équipé d'une armure lourde, et ses techniques de Kung-fu peuvent repousser les plus féroces des ennemis. Ses puissants poings propulseurs, armés de rockets, restent invaincus.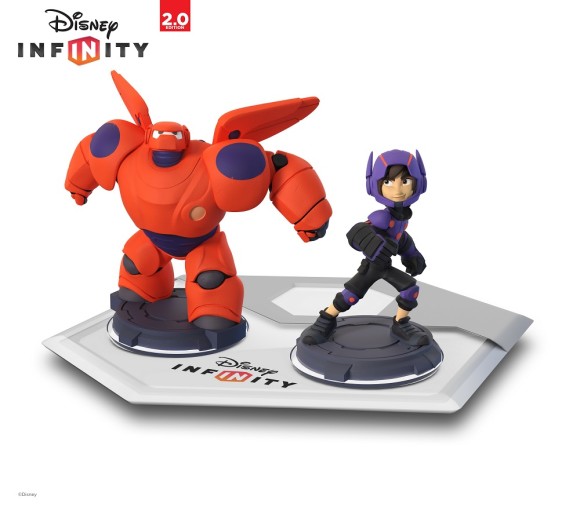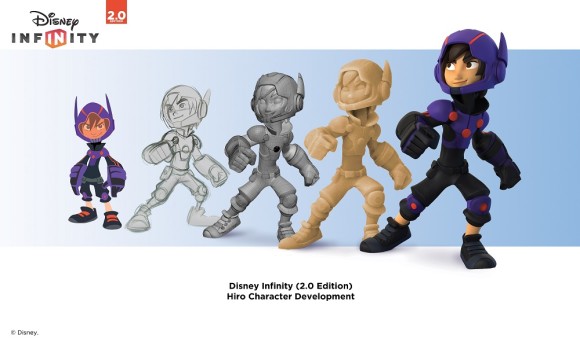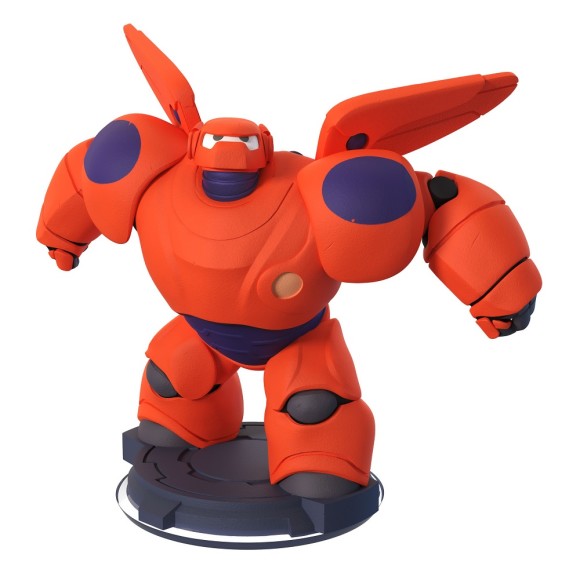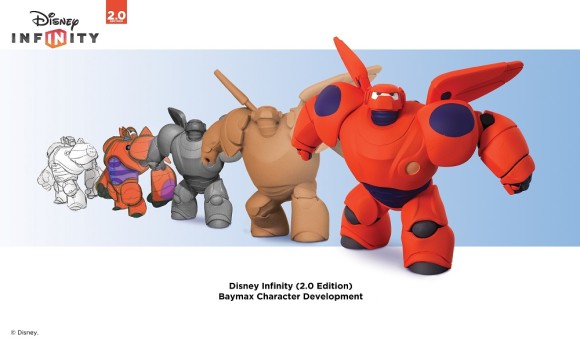 Les Nouveaux Héros (Big Hero 6) est réalisé par Don Hall et Chris Williams, et sort en France le 11 février 2015, avec Ryan Potter (Hiro Hamada), Scott Adsit (Baymax), T.J. Miller (Fred), Jamie Chung (Go Go Tomago), Damon Wayans Jr. (Wasabi) et Genesis Rodriguez (Honey Lemon).