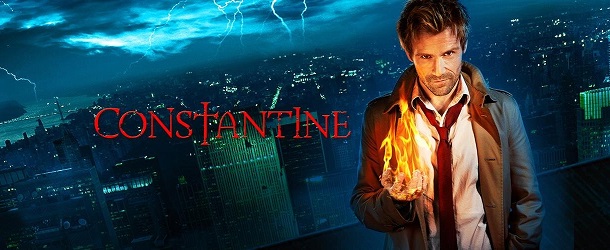 #SaveConstantine… Depuis que la production de la série a été stoppée par NBC, les fans du chasseur de démons se font entendre sur les réseaux sociaux. Croisons les doigts pour que cette mobilisation renforce l'audience du show et permette la commande d'une saison 2 ! Présentement, voici 'Rage of Caliban'. Le sixième épisode de Constantine a pour thème un classique du genre, la possession des enfants. Est-il encore possible de faire du neuf avec du vieux ? Avez-vous été un minimum surpris par cet épisode ?
Constantine – Saison 1 – Episode 6 – 'Rage of Caliban' – Synopsis et extrait : Quand un jeune garçon se retrouve possédé par un esprit malveillant, John doit mettre de côté ses doutes sur l'exorcisme des enfants et convaincre les parents que leur fils n'est pas ce qu'il semble être.
——————————————–
Constantine – Saison 1 – Episode 7 – 'Blessed are the Damned' – Preview : Pendant un cours d'art, Zed a une vision bizarre, celle de serpents. Cela la conduit avec John dans une petite ville où un prédicateur a mystérieusement acquis la capacité de guérir sa congrégation.
La série Constantine est diffusée chaque vendredi sur la chaîne NBC, avec Matt Ryan (John Constantine), Angelica Celaya (Zed Martin), Harold Perrineau (Manny), Charles Halford (Chas), Michael James Shaw (Papa Midnite) et Emmett J. Scanlan (Jim Corrigan).