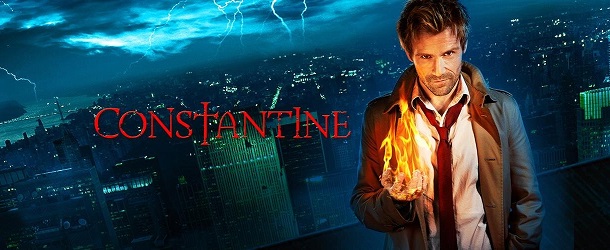 Enfin la suite, la vraie ! La semaine dernière, ce n'est pas le sixième épisode de Constantine qui a été diffusé par NBC, mais le deuxième, tourné juste après le pilote (d'où l'absence de Zed). Dans 'Blessed are the Damned', le show comment à installer sa mythologie angélique… Manny n'est pas Castiel, mais cela vaut quand même le coup d'œil, n'est-ce pas ?
Constantine – Saison 1 – Episode 7 – 'Blessed are the Damned' – Synopsis et extraits : Pendant un cours d'art, Zed a une vision bizarre, celle de serpents. Cela la conduit avec John dans une petite ville où un prédicateur a mystérieusement acquis la capacité de guérir sa congrégation.
——————————————–
Constantine – Saison 1 – Episode 8 – 'The Saint of Last Resorts' – Preview : Un appel d'Anne Marie, un membre de la funeste équipe de Newcastle, envoie John et Chas à Mexico City, au plus près de la Montée des Ténèbres. Pendant ce temps, le passé de Zed revient la hanter.
La série Constantine est diffusée chaque vendredi sur la chaîne NBC, avec Matt Ryan (John Constantine), Angelica Celaya (Zed Martin), Harold Perrineau (Manny), Charles Halford (Chas), Michael James Shaw (Papa Midnite) et Emmett J. Scanlan (Jim Corrigan).