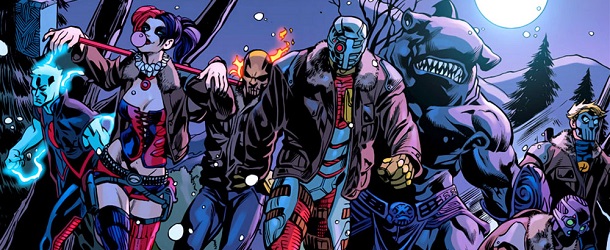 Dernier scoop de l'année pour Latino-Review (le site est généralement fiable concernant les infos-casting)… Viola Davis – à droite sur l'image – aurait rejoint la distribution de Suicide Squad dans le rôle d'Amanda Waller ! La star de la série How to Get Away With Murder devance donc Octavia Spencer (La couleur des sentiments) et Oprah Winfrey (La couleur pourpre).
Amanda Waller est la directrice de l'A.R.G.U.S. (le S.H.I.E.L.D. de l'univers DC Comics). C'est donc elle qui dirige la Task Force X, plus connue sous le nom de Suicide Squad. Le personnage est récemment apparu dans Green Lantern et Arrow (sous les traits d'Angela Bassett et de Cynthia Addai-Robinson). Que vous inspire cette Amanda Waller de corpulence moyenne ? A vos claviers !

Suicide Squad est réalisé par David Ayer et sort en France le 17 août 2016, avec Jared Leto (le Joker), Will Smith (Deadshot), Tom Hardy (Rick Flagg), Margot Robbie (Harley Quinn), Jai Courtney (Boomerang) et Cara Delevingne (l'Enchanteresse).