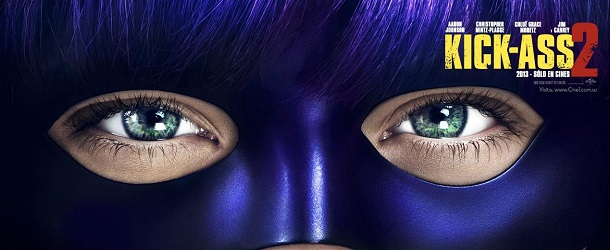 La franchise Kick-Ass est morte et enterrée. Merci Kick-Ass 2 et Jeff Wadlow (le film a rapporté 61 millions de dollars dans le monde, contre 96 millions pour Kick-Ass). Mais on peut toujours se permettre de rêver… Dans une interview accordée à IGN, la super-star des comics Mark Millar (Wanted, Civil War, Kick-Ass), révèle qu'un projet de spin-off sur Hit-Girl a été un temps étudié :
« Avant la sortie de Kick-Ass 2, nous avons évoqué l'idée d'un spin-off sur Hit-Girl. Nous avons même discuté avec un réalisateur – nous avons eu quelques coups de fil avec Gareth Evans, que j'adore. C'est un réalisateur incroyable. Mais Gareth est occupé maintenant. »
Un film sur Hit-Girl par le réalisateur de The Raid et The Raid 2… Vous imaginez la tuerie visuelle ? Béni soit le jour où Gareth Evans acceptera un projet super-héroïque (tous en cœur : « Le pilote d'Iron Fist ! »). Si vous n'avez pas encore vu The Raid 2, ruez-vous sur ce film, les scènes d'action sont complètement hallucinantes. Et pour ceux qui souhaiteraient découvrir l'histoire de Kick-Ass 3, rendez-vous ICI.