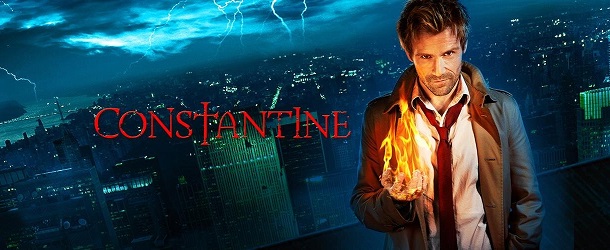 Est-ce la fin de la première saison ou est-ce la fin de la série ? Sur Facebook et sur Twitter, la chaîne NBC entretient savamment le doute en parlant de season finale. Ce qui est certain, c'est que la fin de 'Waiting for the Man' appelle à une suite… Quelle serait votre réaction si ladite suite ne voit pas le jour ? Matt Ryan a-t-il rempli sa mission ? La moue boudeuse d'Angelica Celaya va-t-elle vous manquer ? Allez, on croise très fort les doigts et on allume un cierge : John, Zed, Chas, Manny, Papa Midnite et Jim Corrigan ne doivent pas disparaître des écrans !
Constantine – Saison 1 – Episode 13 – 'Waiting for the Man' – Synopsis et extraits : John et Zed sont de retour à la Nouvelle-Orléans quand l'Inspecteur Jim Corrigan leur demande de l'aide dans une affaire impliquant la disparition d'une jeune fille. De son côté, Papa Midnite prend des mesures radicales pour se venger de John. Pendant ce temps, la vérité sur la Montée des Ténèbres éclate au grand jour.
—————————————–
Quelques mots du showrunner Daniel Cerone. Le sort définitif de Constantine devrait être connu en mai :
Does #Constantine have a future? Up to you. Rewatch. STREAM. Often. Make them notice. We want NBC but we'll take any buyer to give us life.

— Daniel Cerone (@DanielVCerone) February 14, 2015
Here's reality…NBC will not decide on "bubble shows" like #Constantine until their new pilots are in. Early May. Be patient and STREAM.

— Daniel Cerone (@DanielVCerone) February 14, 2015
La série Constantine est diffusée chaque vendredi sur la chaîne NBC, avec Matt Ryan (John Constantine), Angelica Celaya (Zed Martin), Charles Halford (Chas), Harold Perrineau (Manny), Michael James Shaw (Papa Midnite) et Emmett J. Scanlan (Jim Corrigan).