Quatre nouveaux noms pour Supergirl, devant et derrière la caméra ! Chyler Leigh (Lexie Grey dans Grey's Anatomy) est Alexandra 'Alex' Danvers, la sœur adoptive de Kara Zor-El, alias Linda Danvers, alias Supergirl : « Fascinée par les pouvoirs de Kara depuis le plus jeune âge, Alex a développé une obsession pour les sciences, ce qui l'a inspirée pour devenir docteur. »
David Harewood (Homeland) incarne son supérieur, Hank Henshaw : « Ancien agent de la CIA, Hank dirige maintenant le Département des Opérations Extra-Normales (DEO), qui traque les menaces extraterrestres sur Terre. » Dans les comics, Henshaw est Cyborg Superman (sa conscience a été transférée dans un double maléfique de l'Homme d'Acier). Et dans la continuité actuelle, Cyborg Superman est [le père de Supergirl]. Longue histoire.
Fait important, Andrew Kreisberg rejoint la série en tant que producteur exécutif. Le showrunner d'Arrow et The Flash retrouve donc Greg Berlanti… l'autre showrunner d'Arrow et The Flash ! Enfin, c'est Glen Winter (Smallville, Arrow, The Flash) qui réalisera le pilote. Bref, l'intégration de Supergirl dans l'Univers Télévisuel DC Comics ne fait quasiment plus aucun doute !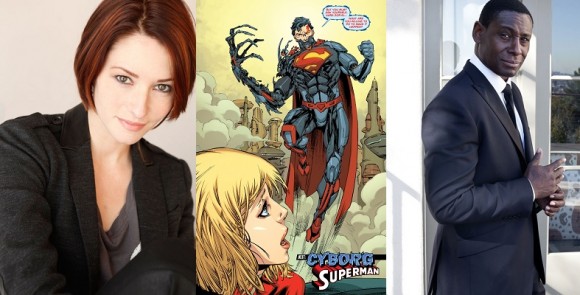 La série Supergirl sera diffusée sur CBS à la rentrée 2015, avec Melissa Benoist (Kara Zor-El/Linda Danvers/Supergirl), Mehcad Brooks (James Olsen), Laura Benanti (Alura Zor-El) et Calista Flockhart (Cat Grant).