The Art of Evolution, semaine 6 (via Entertainment Weekly) ! Sur le poster du prochain épisode, le Directeur Coulson compte ses troupes alors que la Civil War fait rage… Le tout est illustré par Dave Johnson (100 Bullets). Pendant ce temps, la websérie 'Double Agent' se poursuit avec la mise en ligne du troisième épisode (épisode 1, épisode 2). Et en France, le succès de Marvel : Les Agents du S.H.I.E.L.D. est tel que W9 a réduit le rythme de diffusion (deux inédits par semaine au lieu de trois) ! Place aux chiffres :
1.15 million pour 'Roulette russe', 4.3% (vs. 1.16 million, 4.4%) ;
1.08 million pour 'Le dernier guerrier', 4.3% (vs. 1.09 million, 4.5%) ;
660 000 et 418 000 pour les rediffusions, 3.8% et 4% (vs. 992 000, 6% et 460 000, 5.1%) ;
239 000 pour la re-rediffusion du pilote (!), 4.4% (vs. 227 000, 4.4%).
La série est parfaitement stable. W9 termine donc en tête des audiences TNT pour la troisième semaine consécutive !
—————————————-
Agents of S.H.I.E.L.D. – Saison 2 – Episode 16 – 'Afterlife' : Alors que Robert Gonzales passe à l'offensive, Coulson doit faire tout ce qui est en son pouvoir pour protéger l'avenir du S.H.I.E.L.D. Pendant ce temps, le parcours de Skye pour apprendre à contrôler ses pouvoirs prend une tournure surprenante lorsqu'elle rencontre l'énigmatique Inhumain nommé Lincoln.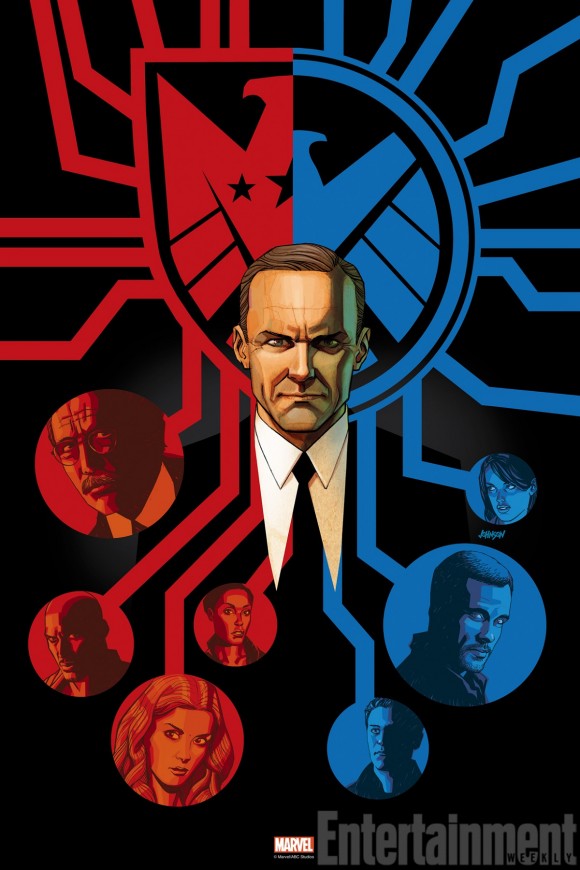 —————————————-
La série Agents of S.H.I.E.L.D. est diffusée chaque mardi sur ABC (et le mercredi sur W9), avec Clark Gregg (Directeur Phil Coulson), Ming-Na Wen (Agent Melinda May), Brett Dalton (Grant Ward), Chloe Bennet (Agent Skye), Iain De Caestecker (Agent Leo Fitz), Elizabeth Henstridge (Agent Jemma Simmons), Nick Blood (Lance Hunter) et Adrianne Palicki (Bobbi Morse).