The Art of Evolution, semaine 4 (via Entertainment Weekly)… Le retour de Grant Ward est illustré par Annie Wu (Hawkeye). Visiblement, l'Agent 33 va briser le cœur des fans de Skyeward ! Pendant ce temps, la websérie 'Double Agent' se poursuit avec la mise en ligne du deuxième épisode (sur cinq, voir le premier). C'est dit. Reste le plus important… le carton de Marvel : Les Agents du S.H.I.E.L.D. sur W9 ! Place aux chiffres :
1.35 million pour 'Des hommes et des dieux' (5.2%) ;
1.40 million pour 'Otages en plein ciel' (5.8%) ;
1.15 million pour 'Gravitonium' (6.4%) ;
466 000 et 227 000 retardataires pour la rediffusion des deux premiers épisodes (4.7% et 4.4%) ;
et 114 000 irréductibles pour le documentaire 'Marvel : La naissance d'un univers' (4%).
W9 s'offre le meilleur démarrage de tous les temps pour une série sur la TNT (et termine naturellement première des audiences TNT sur la soirée) !
—————————————-
Agents of S.H.I.E.L.D. – Saison 2 – Episode 14 – 'Love in the Time of Hydra' : Coulson et son équipe sont encore sous le choc d'une révélation choquante qui laisse l'équipe fracturée. Ils doivent décider quoi faire avec l'un des leurs. Pendant ce temps, Bobbi et Mack révèlent leur vraie allégeance à Hunter, tandis qu'ailleurs, Ward et l'Agent 33 se lancent dans une mission personnelle.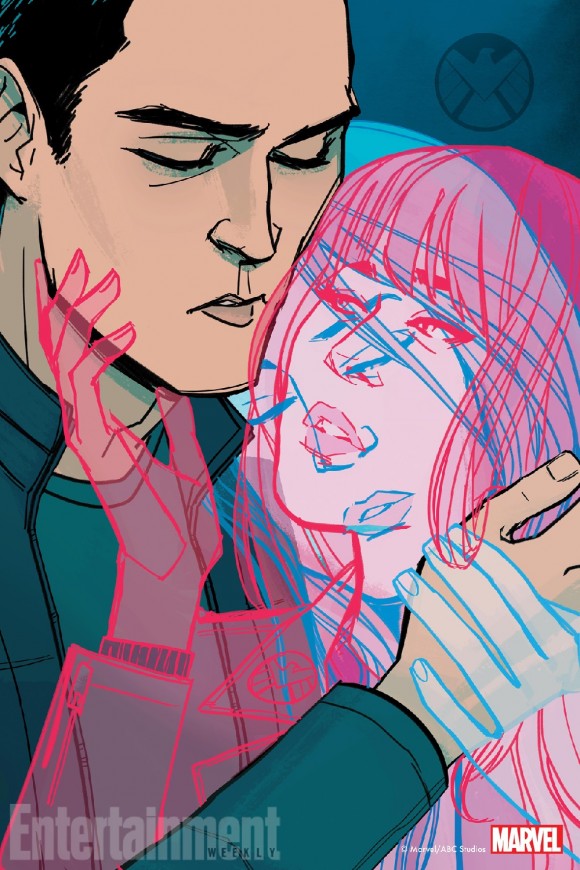 ——————————————-
La série Agents of S.H.I.E.L.D. est diffusée chaque mardi sur ABC (et le mercredi sur W9), avec Clark Gregg (Directeur Phil Coulson), Ming-Na Wen (Agent Melinda May), Brett Dalton (Grant Ward), Chloe Bennet (Agent Skye), Iain De Caestecker (Agent Leo Fitz), Elizabeth Henstridge (Agent Jemma Simmons), Nick Blood (Lance Hunter) et Adrianne Palicki (Bobbi Morse).