The Art of Evolution, semaine 11 (via Entertainment Weekly) ! Les meilleurs artistes ont été gardés pour la fin. Voici les posters de 'S.O.S., Part One et Part Two'. Ils sont l'œuvre de Ryan Sook (X-Factor) et de Joshua Budich. L'ombre de Mister Hyde et tout le casting de la série… ça claque ! En bonus, vous trouverez le dernier épisode de la websérie 'Double Agent'. L'identité du Mastermind est enfin révélée. Il s'agit bien sûr de [Stan Lee] ! Mais avant, place à l'audience de Marvel : Les Agents du S.H.I.E.L.D. sur W9 :
1.07 million pour 'Le retour de l'Hydre', 4.1% (vs. 974 000, 3.8%) ;
1.12 million pour 'Protocole éclipse totale', 4.4% (vs. 967 000, 3.9%) ;
637 000, 312 000, 205 000 et 103 000 pour les rediffusions, 3.7%, 3.2%, 3.5% et 3.0% (vs. 502 000, 349 000, 206 000 et 127 000, 3.2%, 4.0%, 4.0% et 4.1%).
Quel carton, la série repasse au-dessus de la barre du million ! W9 retrouve ainsi la première place des audiences TNT.
—————————————————-
Agents of S.H.I.E.L.D. – Saison 2 – Episodes 21/22 – 'S.O.S., Part One et Part Two' : Le S.H.I.E.L.D. met tout sur la table pour survivre dans une guerre où la ligne entre amis et ennemis est ténue. Coulson et son équipe sont obligés de faire des sacrifices choquants, des sacrifices qui vont modifier leurs relations et qui changeront le monde à jamais.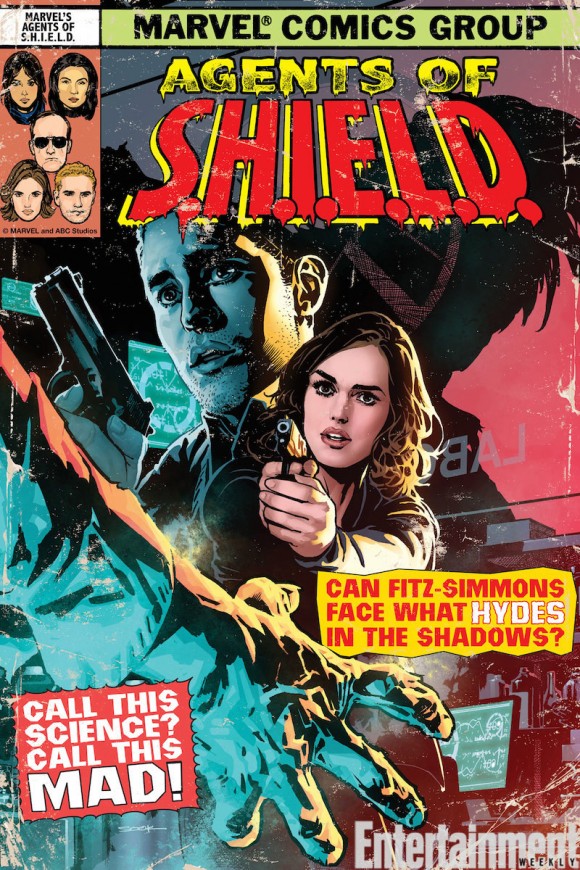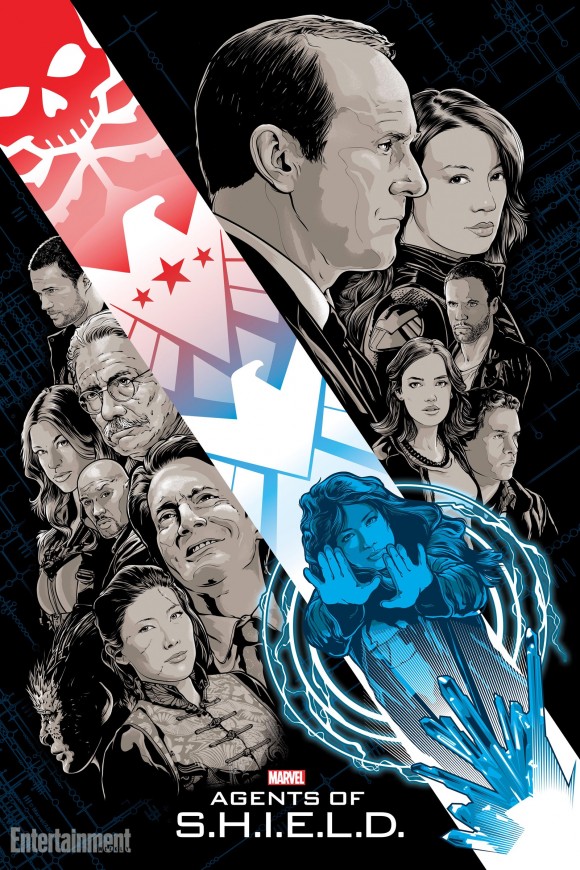 —————————————————-
La série Agents of S.H.I.E.L.D. est diffusée chaque mardi sur ABC (et le mercredi sur W9), avec Clark Gregg (Directeur Phil Coulson), Ming-Na Wen (Agent Melinda May), Brett Dalton (Grant Ward), Chloe Bennet (Agent Skye), Iain De Caestecker (Agent Leo Fitz), Elizabeth Henstridge (Agent Jemma Simmons), Nick Blood (Lance Hunter) et Adrianne Palicki (Bobbi Morse).