Un super-héros de plus au casting de Legends of Tomorrow… Falk Hentschel (Marcus Scarlotti dans Agents of S.H.I.E.L.D., Reckless) est Carter Hall, alias Hawkman ! Il succède donc à Michael Shanks, qui avait incarné le justicier ailé dans quatre épisodes de Smallville. Avant d'apparaître dans le spin-off rassemblant les légendes de l'Univers Télévisuel DC Comics, Hawkman aura droit à une introduction de luxe. Il déploiera ses ailes dès cet automne, lors du grand crossover annuel Arrow/The Flash.
Voici la description du personnage : « Carter Hall est la dernière réincarnation d'un prince égyptien condamné à se réincarner à travers le temps avec son âme sœur, Kendra Saunders (alias Hawkgirl, la super-héroïne jouée par Ciara Renée). Comme Kendra, Carter peut accéder aux pouvoirs du dieu faucon, Horus. Il se transforme alors en un guerrier ailé appelé Hawkman. » Un pas de plus vers une Justice League !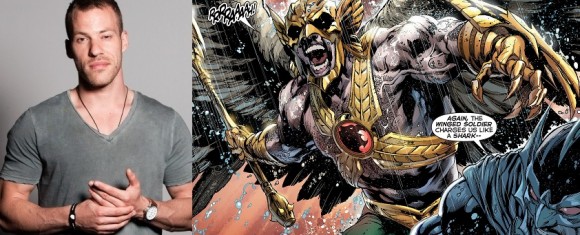 La série Legends of Tomorrow sera diffusée début 2016 sur la chaîne The CW, avec Brandon Routh (Ray Palmer/The Atom), Wentworth Miller (Leonard Snart/Captain Cold), Victor Garber (Martin Stein/Firestorm), Caity Lotz (Sara Lance/White Canary), Dominic Purcell (Mick Rory/Heat Wave), Ciara Renée (Kendra Saunders/Hawkgirl) et Arthur Darvill (Rip Hunter).