Comme quoi, tout est possible… Jay Garrick (Teddy Sears) a vraiment fière allure avec son casque inspiré du dieu Hermès ! Voici toutes les images du très attendu deuxième épisode de la saison 2 de The Flash, 'Flash of Two Worlds' (13 octobre). L'autre attraction de cet épisode, c'est bien sûr Patty Spivot (Shantel VanSanten), la nouvelle coéquipière de Joe West. Règle n°42 de The Flash : si tu es le coéquipier ou la coéquipière de Joe West, tu finis par sortir avec un de ses enfants !
The Flash – Saison 2 – Episode 2 – 'Flash of Two Worlds' : Jay Garrick, un homme mystérieux de la Terre-2, débarque à S.T.A.R. Labs avec un terrible avertissement concernant un speedster maléfique nommé Zoom, qui veut détruire The Flash. Barry et l'équipe doivent décider s'ils peuvent faire confiance à cet inconnu, alors même qu'ils font face à un autre méta-humain puissant. Pendant ce temps, Joe doit composer avec un officier déterminé nommé Patty Spivot, qui veut se joindre à son groupe d'intervention méta-humain..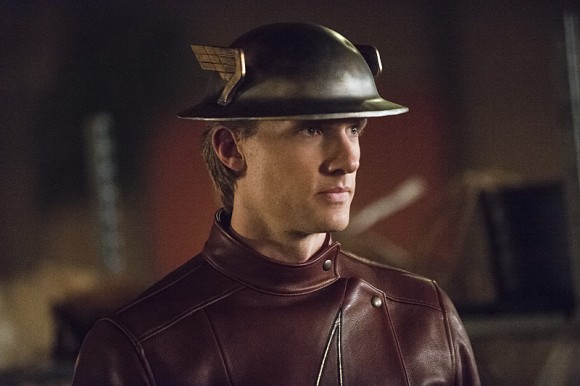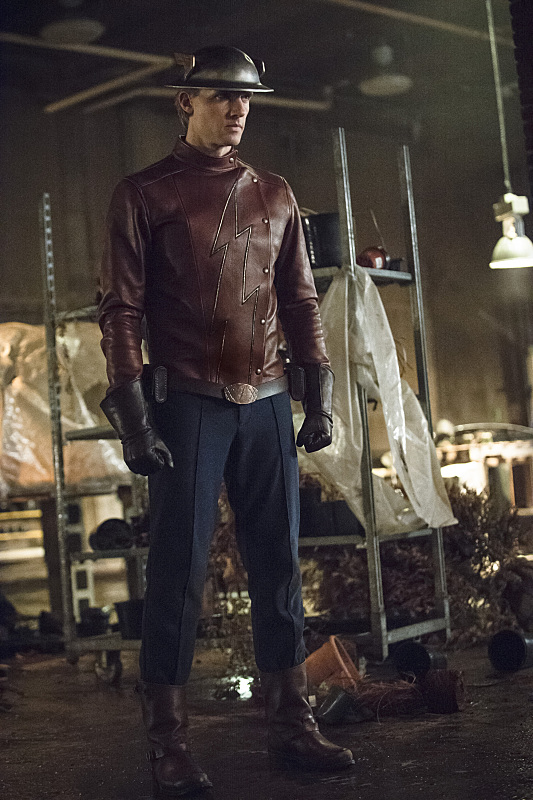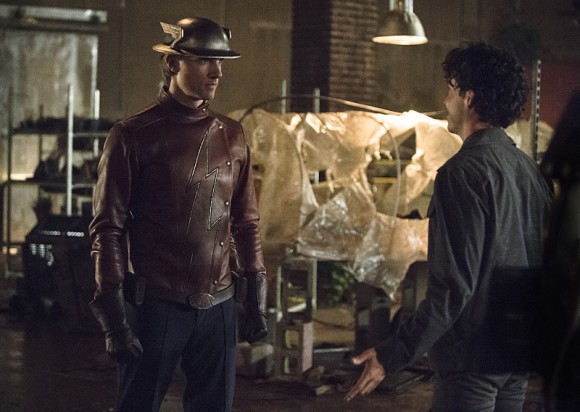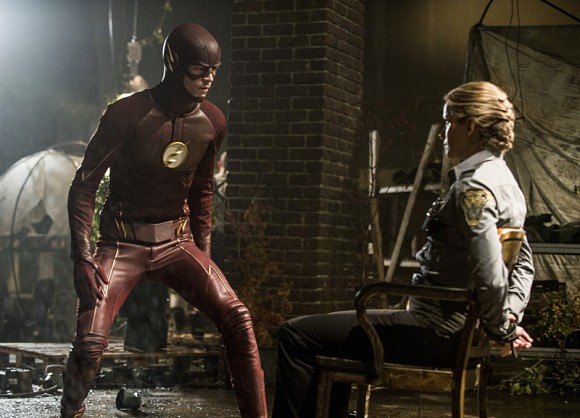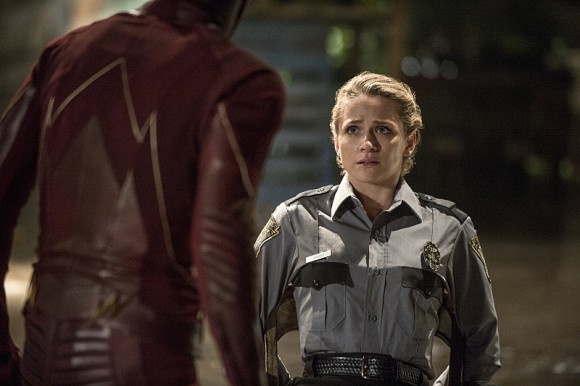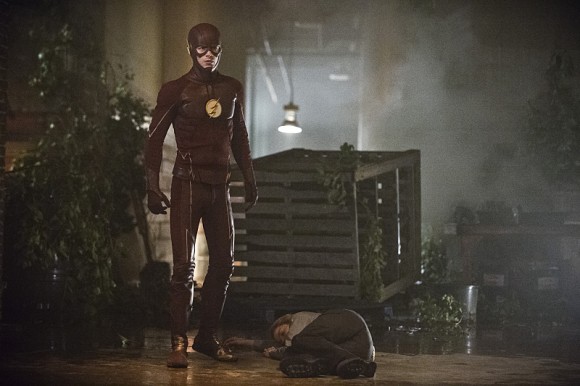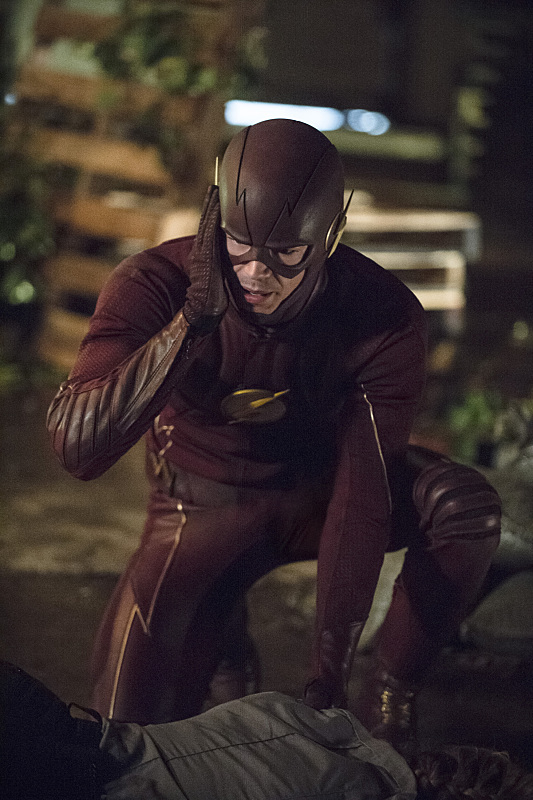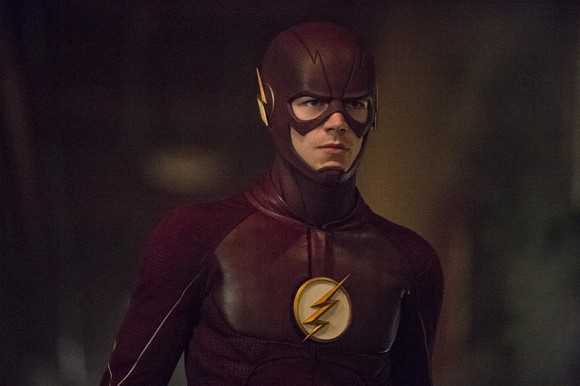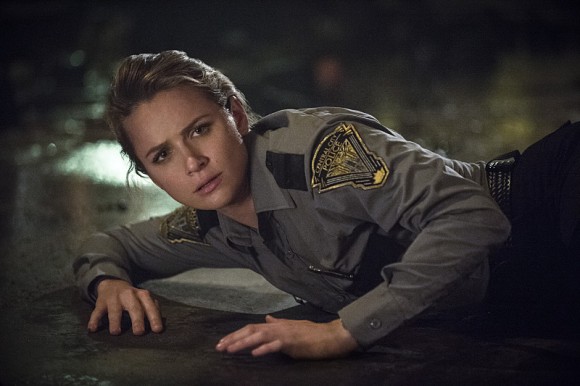 —————————————————
The Flash – Saison 2 – Episode 1 – 'The Man Who Saved Central City' : Plusieurs mois après l'attaque de la singularité, Barry a encore du mal à se pardonner la mort d'Eddie. Inquiet à l'idée de mettre ses amis en danger, Barry a rejeté tout le monde et a choisi de protéger la ville seul. Quand un méta-humain nommé Atom Smasher attaque la ville, Iris dit à Barry qu'il a besoin de laisser ses amis l'aider. Pendant ce temps, Cisco aide Joe et sa Meta Task Force.
La série The Flash revient le 6 octobre sur la chaîne The CW, avec Grant Gustin (Barry Allen/The Flash), Candice Patton (Iris West), Rick Cosnett (Eddie Thawne), Danielle Panabaker (Caitlin Snow), Carlos Valdes (Cisco Ramon), Tom Cavanagh (Harrison Wells) et Jesse L. Martin (Inspecteur West).