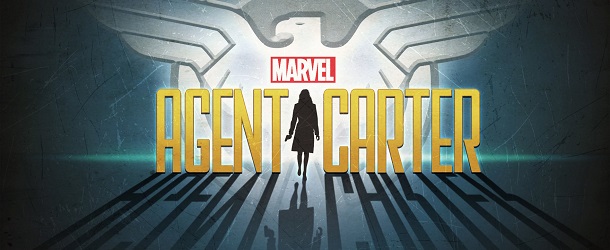 A raison de deux épisodes par semaine, l'intrigue d'Agent Carter s'emballe enfin ! Prions pour le sort de vous savez qui… Et pour ce qui est du passage « de la famine au festin », croisons les doigts pour que l'issue soit heureuse entre Peggy et Daniel (le Docteur Wilkes s'est discrédité, ouf !). Voici donc toutes les images de 'The Edge of Mystery' (23 février). Celles de 'A Little Song and Dance' seront ajoutées dans cet article dès qu'elles seront disponibles. Pour patienter, je vous laisse avec deux portraits promotionnels, dont un de la magnifique Dottie Underwood (Bridget Regan) !
Agent Carter – Saison 2 – Episode 8 – 'The Edge of Mystery' : Peggy et Sousa proposent un échange avec Whitney Frost, tandis que le SSR reçoit l'aide d'Howard Stark, une aide qui pourrait être la clef pour éliminer la Matière Zéro.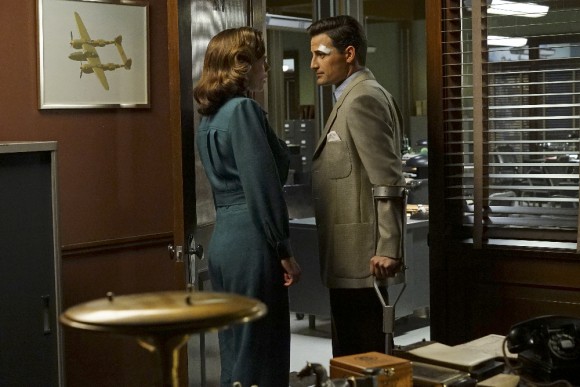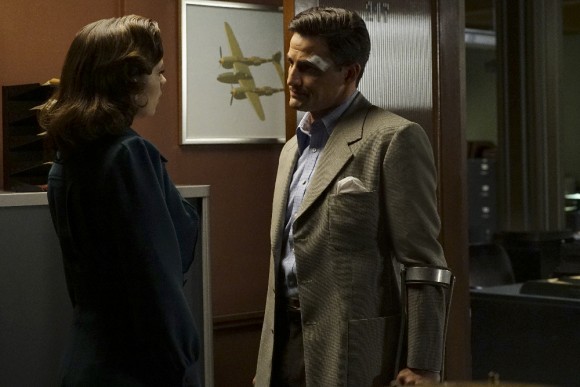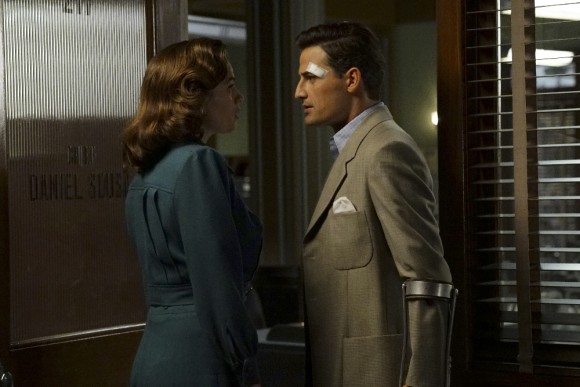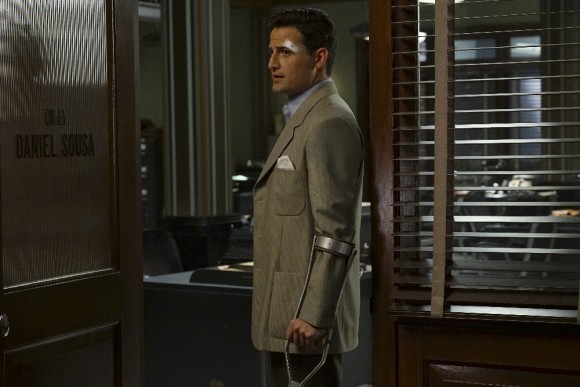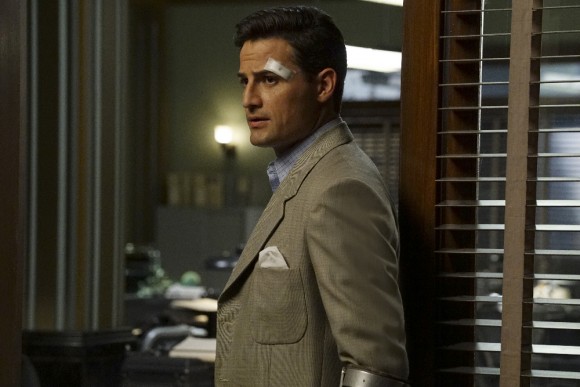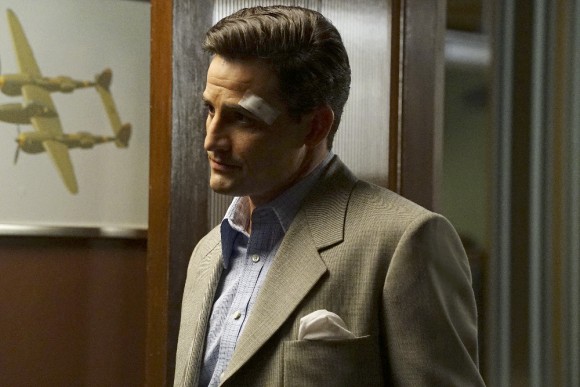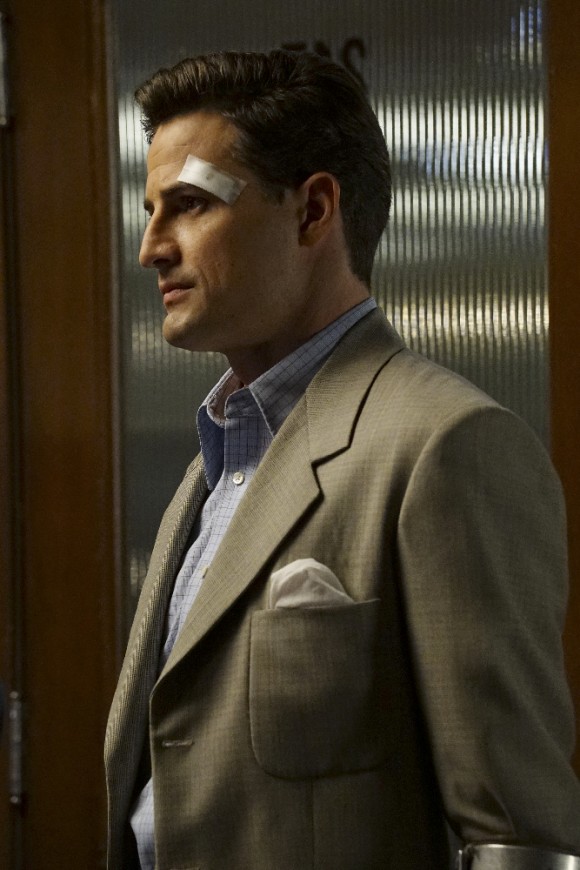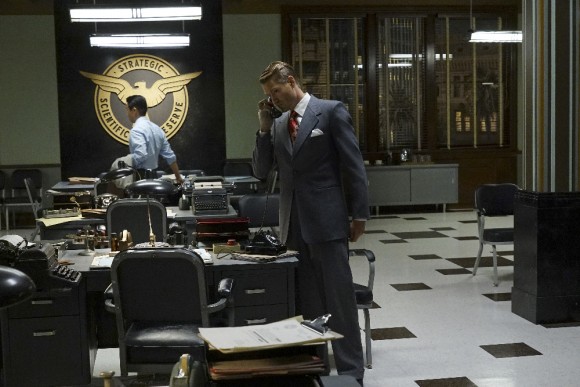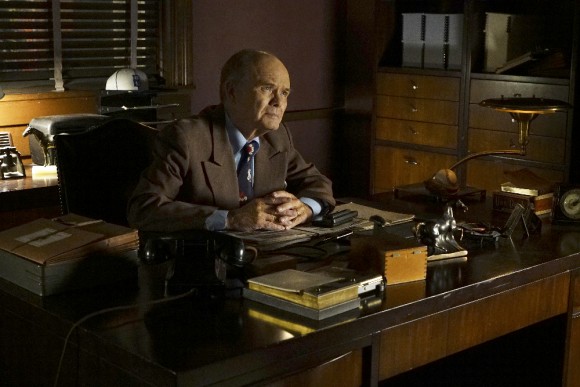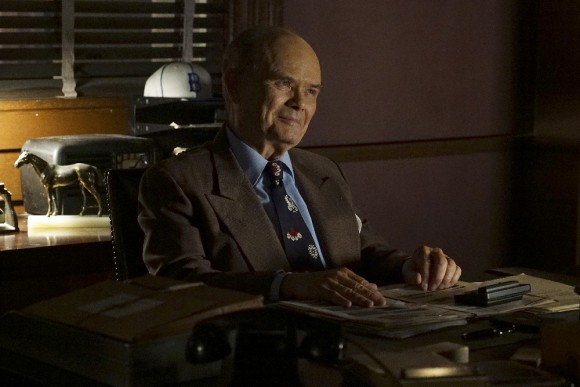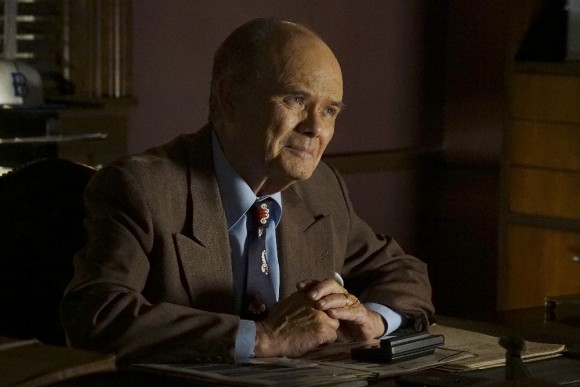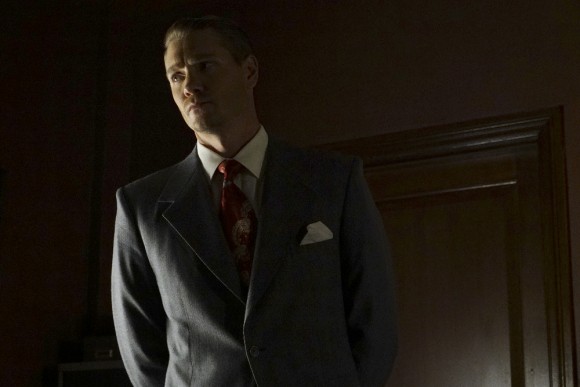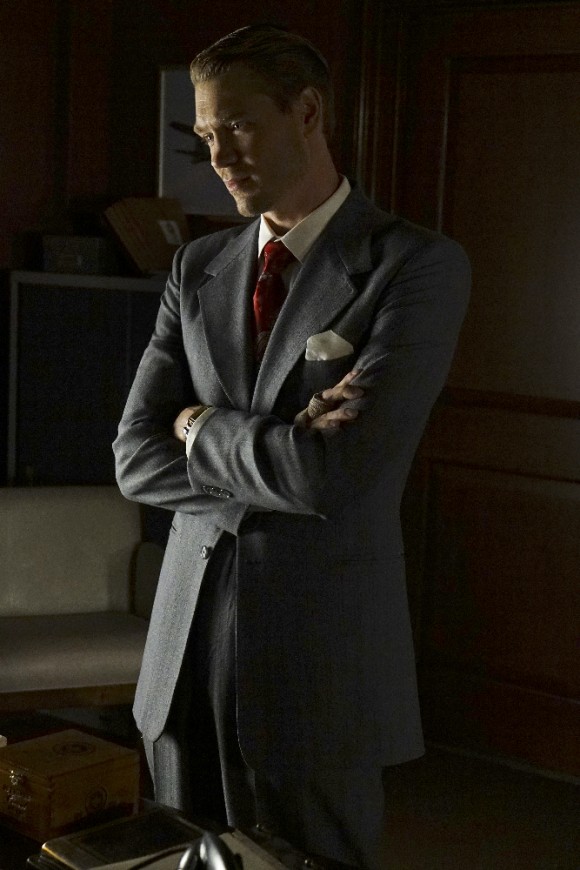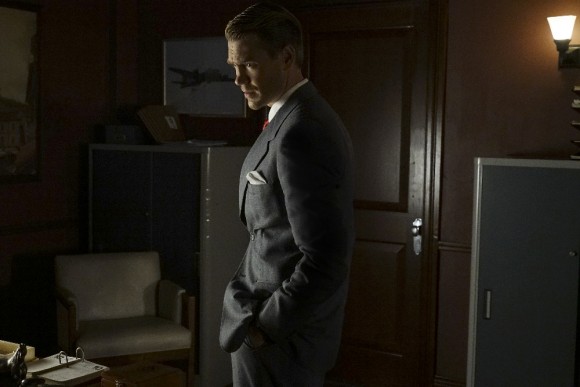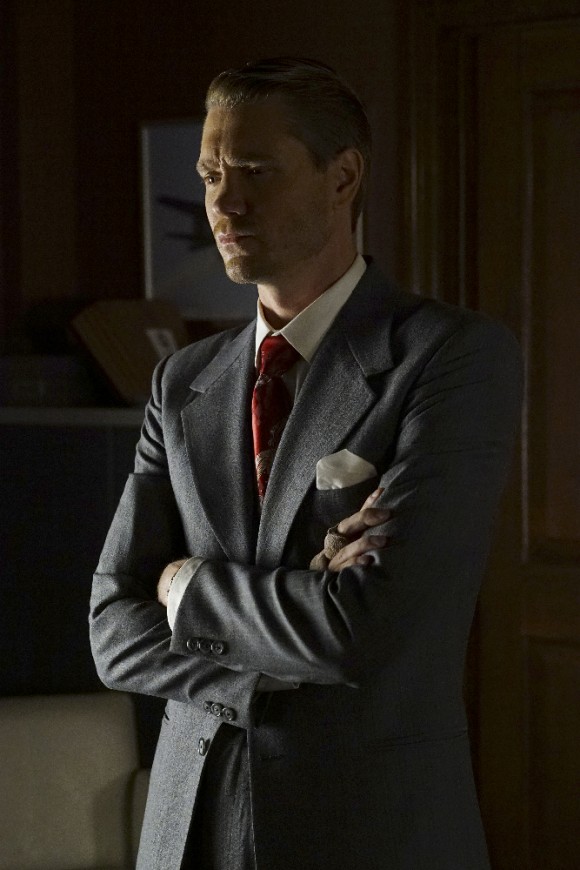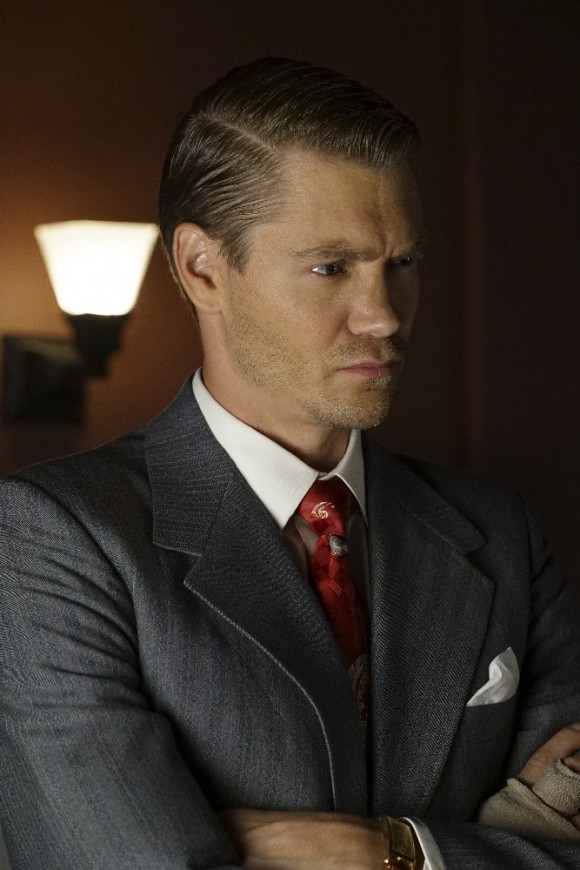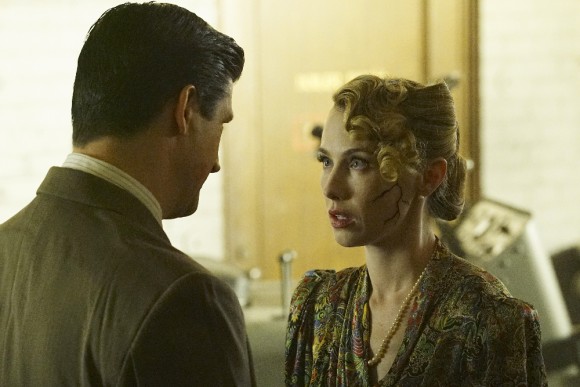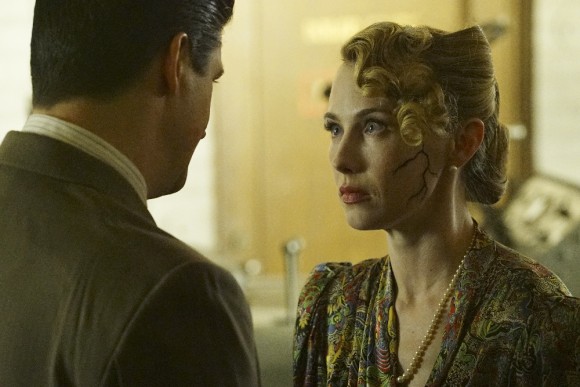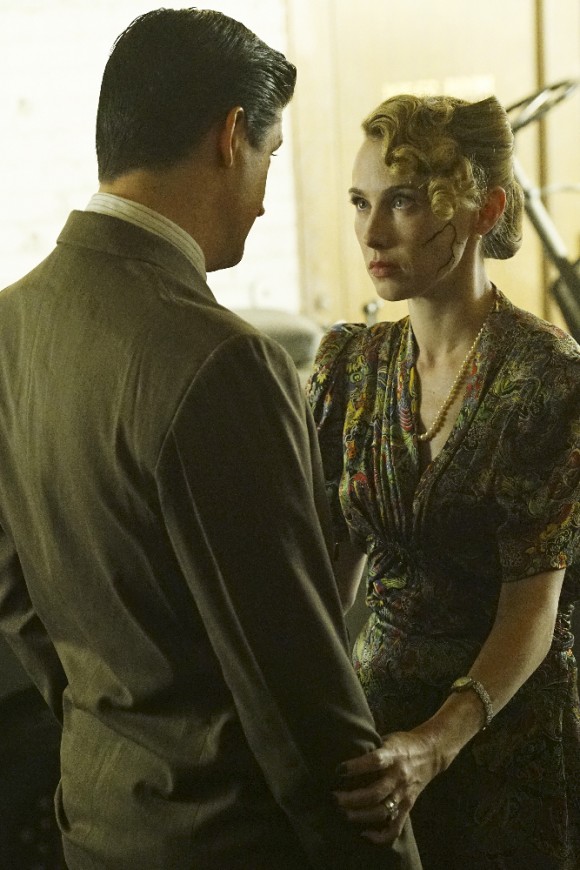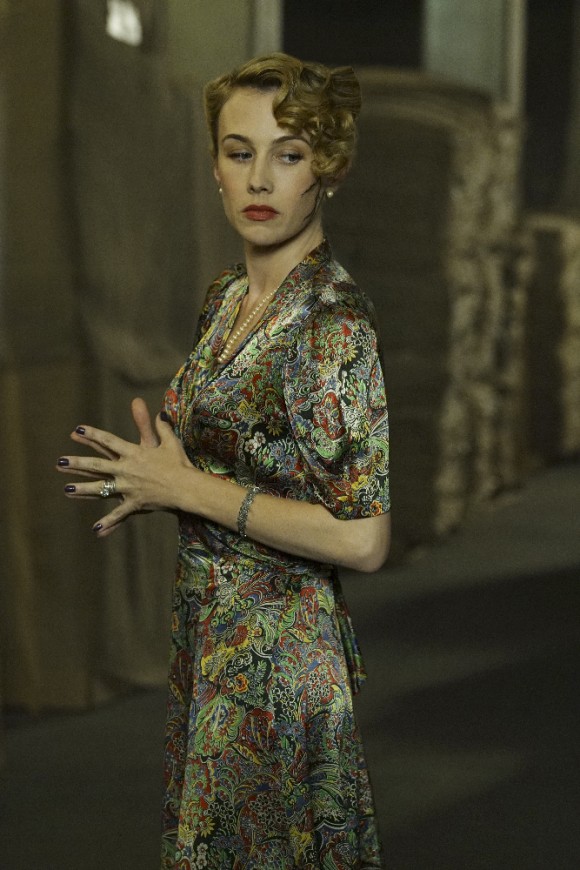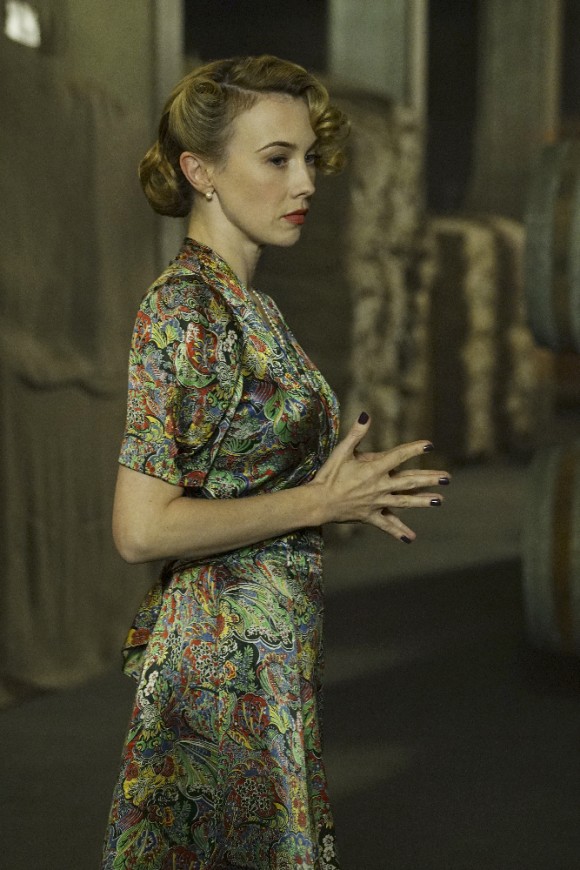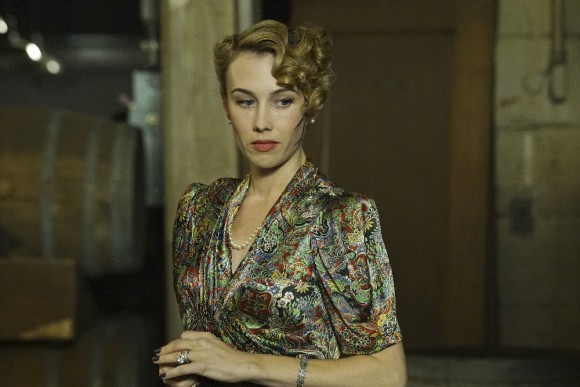 —————————————–
Agent Carter – Saison 2 – Episode 9 – 'A Little Song and Dance' : Peggy tente désespérément de sauver le Dr Wilkes avec un plan dangereux pour stopper Whitney Frost. Mais Thompson accomplit une action surprenante qui pourrait tous les détruire.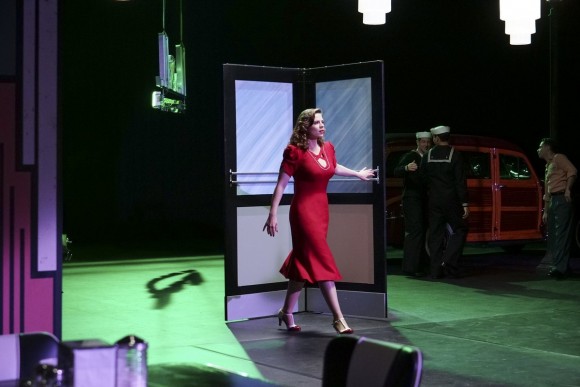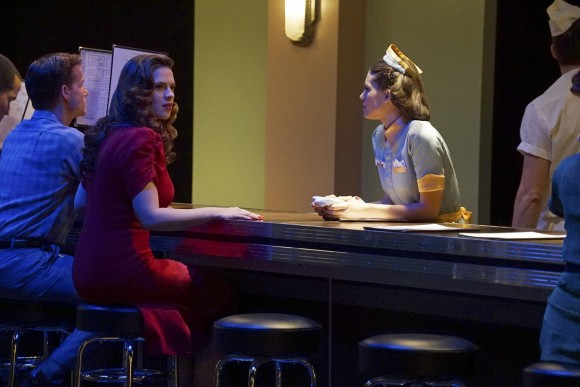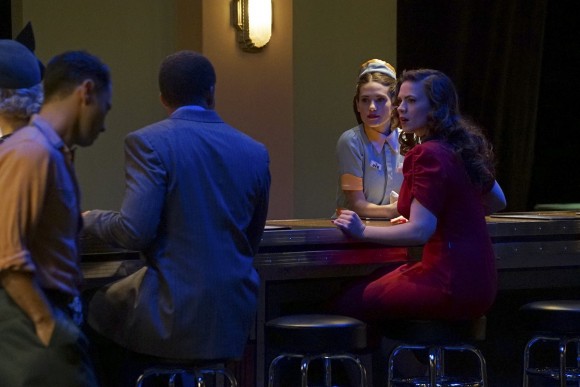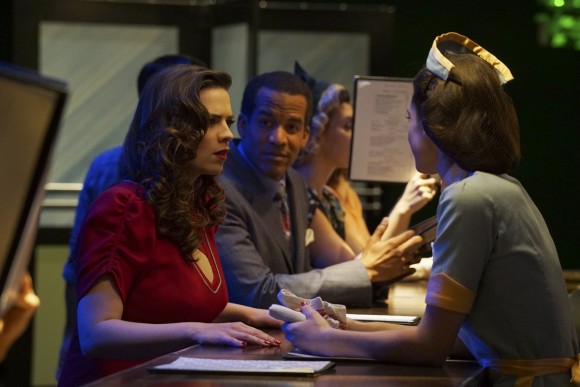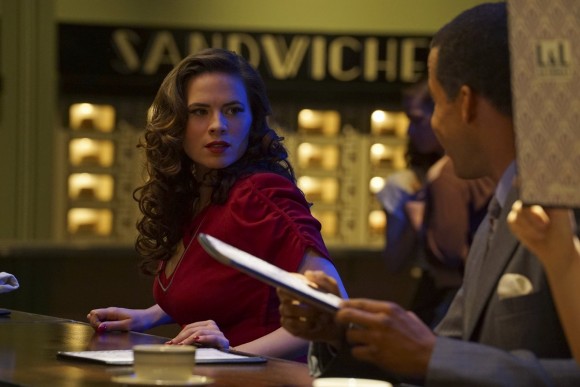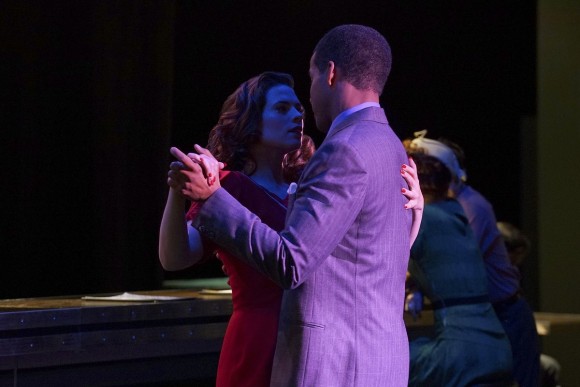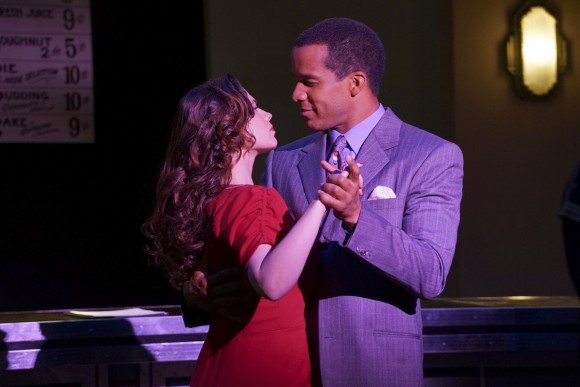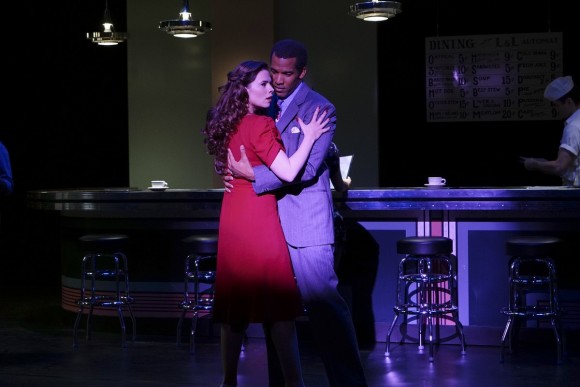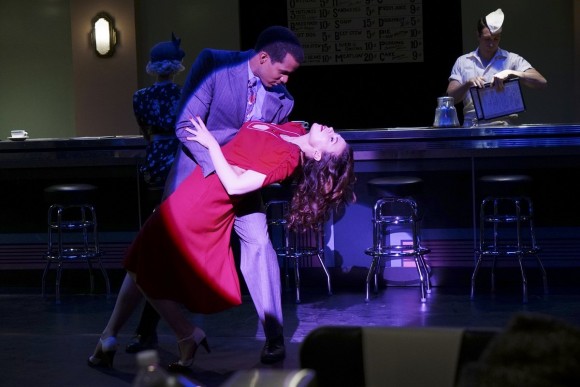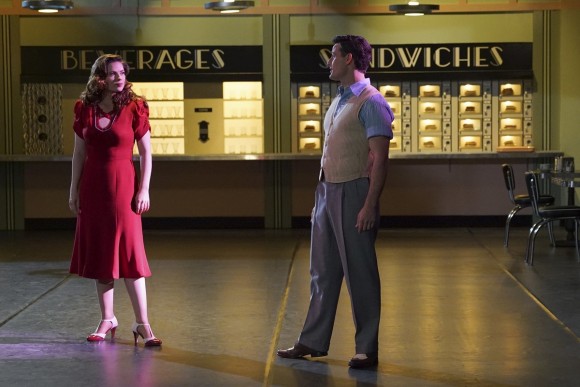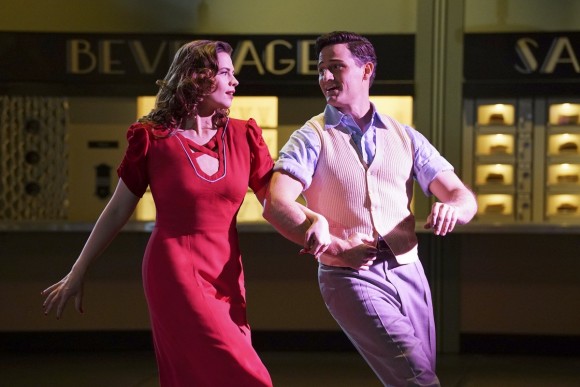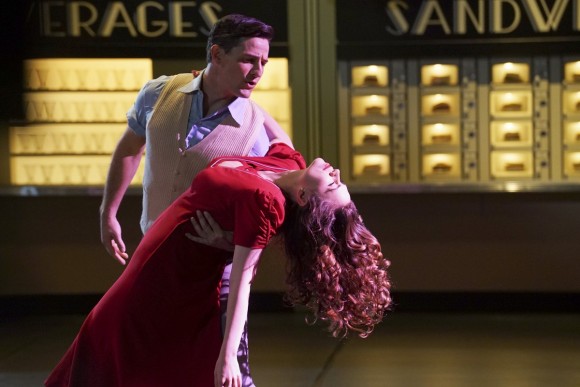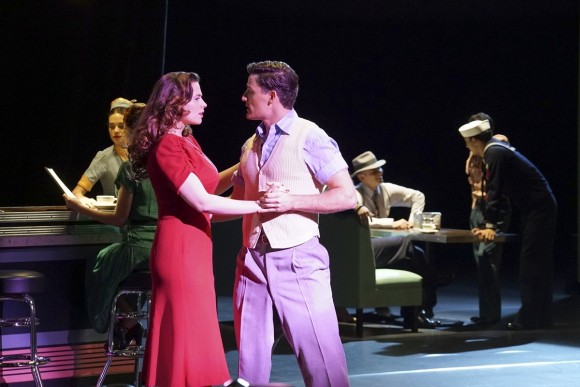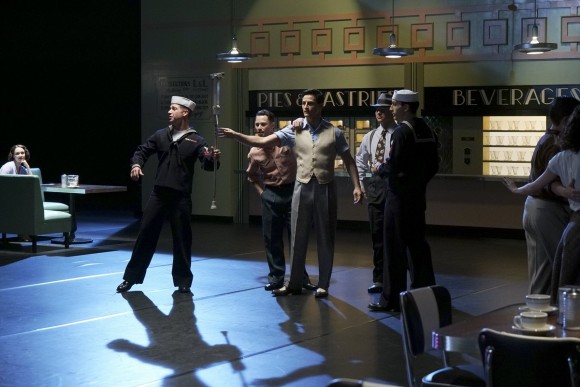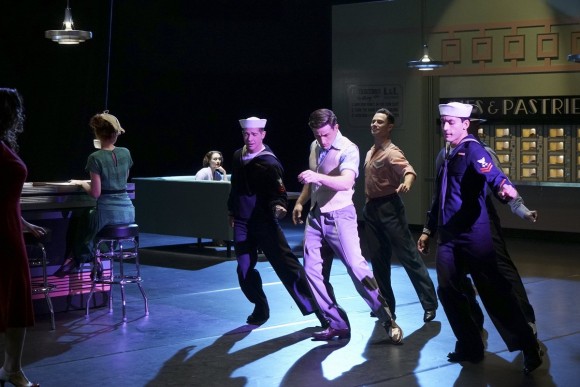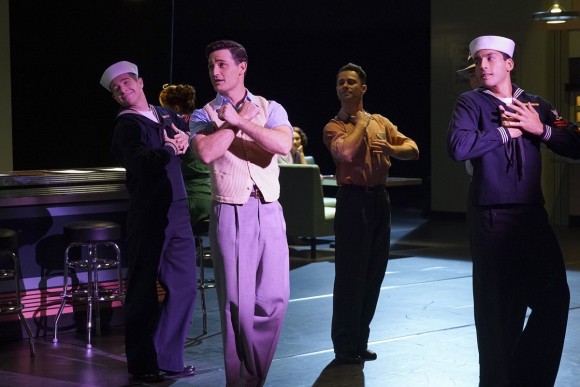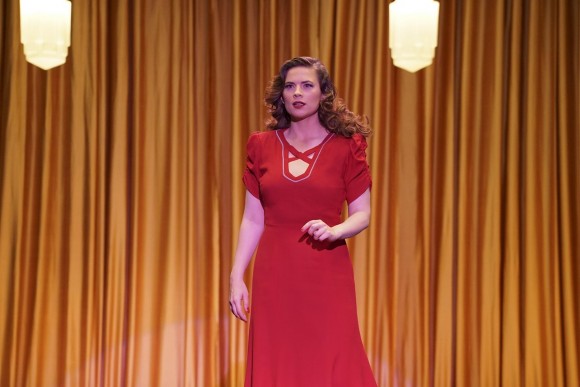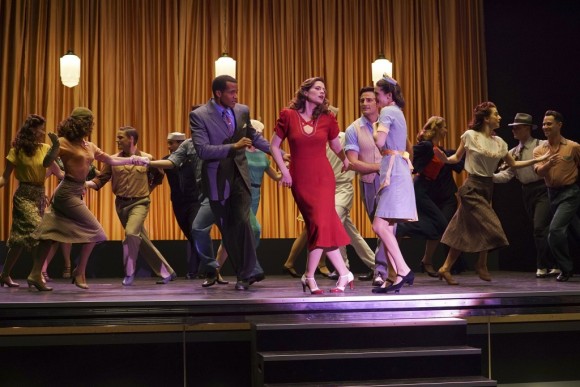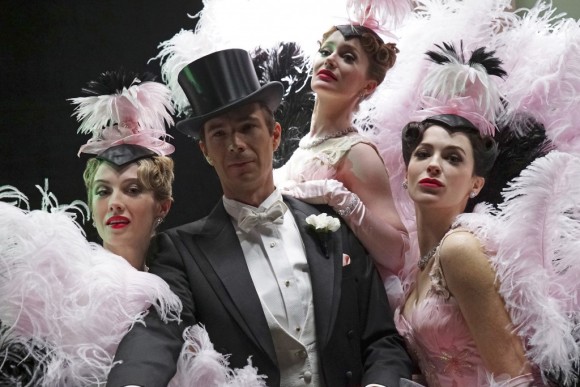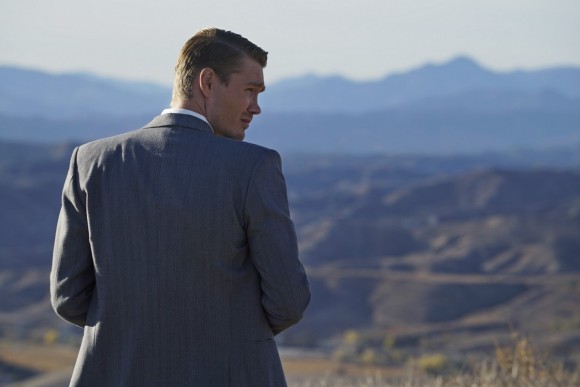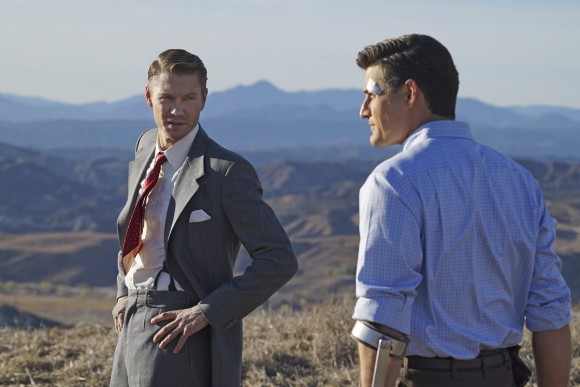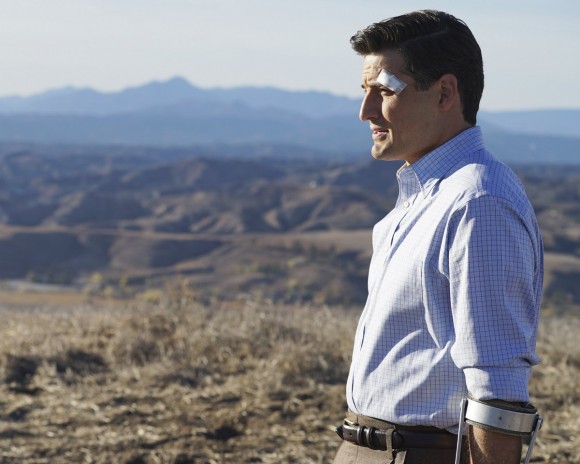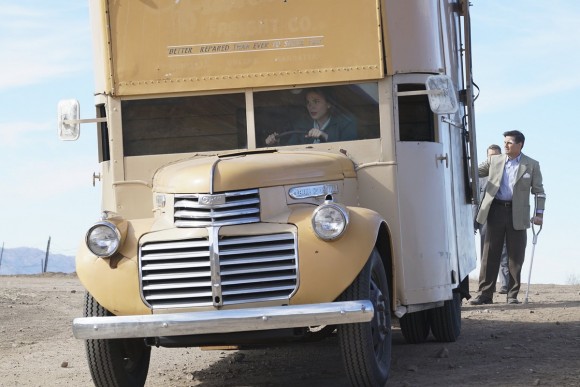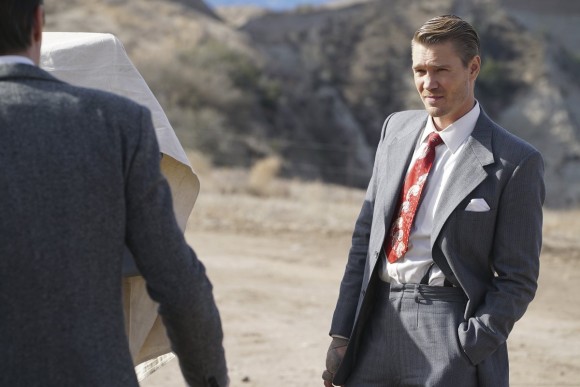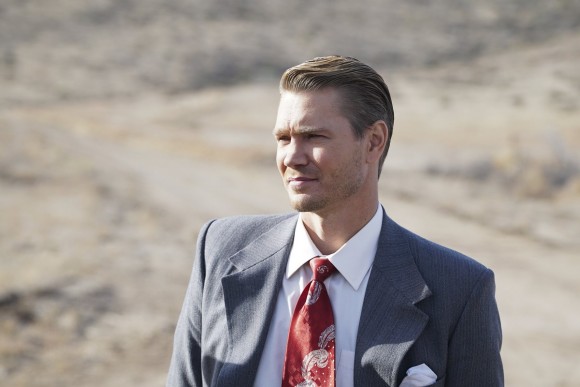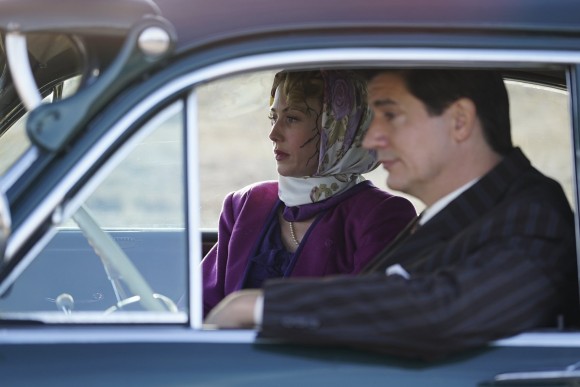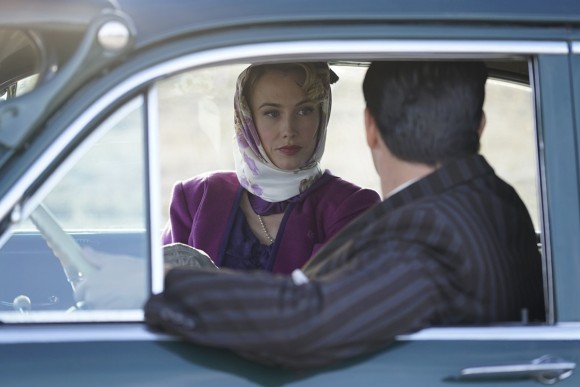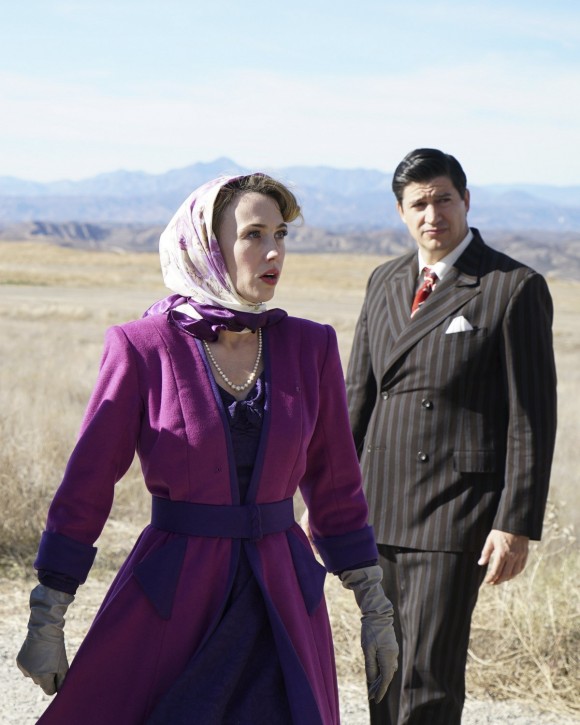 —————————————–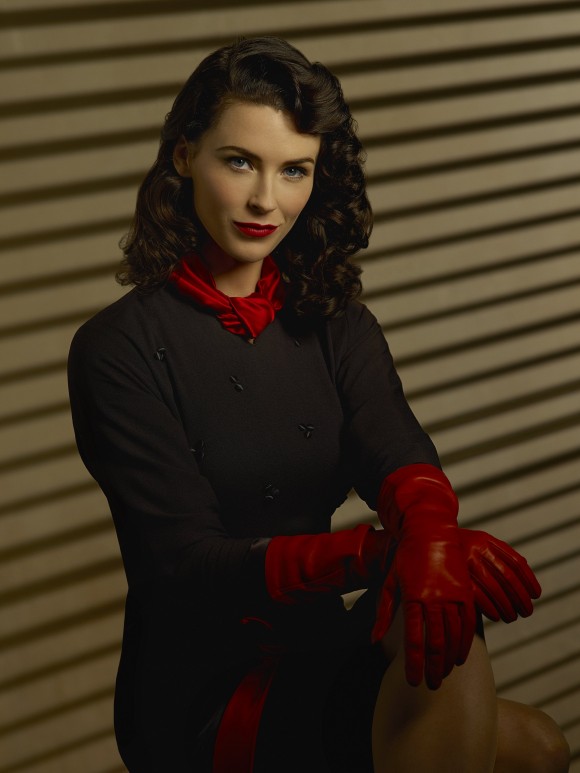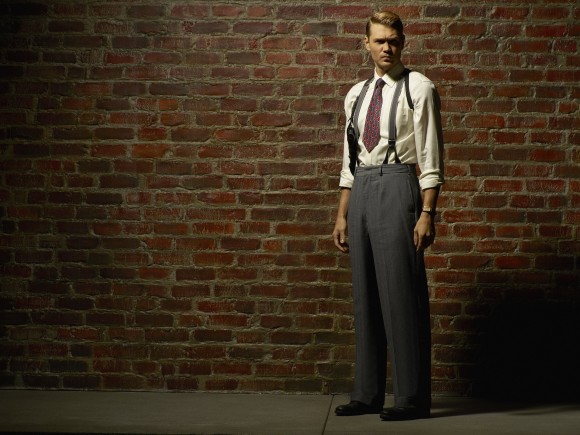 La série Agent Carter est diffusée chaque mardi sur la chaîne ABC, avec Hayley Atwell (Agent Peggy Carter), James D'Arcy (Edwin Jarvis), Chad Michael Murray (Agent Jack Thompson), Enver Gjokaj (Agent Daniel Sousa), Lyndsy Fonseca (Angie Martinelli), Dominic Cooper (Howard Stark) et Bridget Regan (Dottie Underwood).