Calculons… Oliver Queen est né en 1985. Il aura donc 61 ans dans 'Star City 2046', soit 27 ans de plus que Stephen Amell ! Sur ces images, qui est qui ? Joseph David-Jones incarne Connor Hawke, le successeur de Green Arrow. Dans les comics, c'est le fils d'Oliver Queen. Ici, mystère. Serait-ce le fils de John Diggle ? De son côté, Jamie Andrew Cutler a hérité du masque de Grant Wilson, alias Ravager, Deathstroke. C'est donc le 'fils de'. Mais qui est la mère ?…
Legends of Tomorrow – Saison 1 – Episode 6 – 'Star City 2046' : Quand un dysfonctionnement envoie le Waverider se crasher en 2046 à Star City, nos héros sont confrontés à une version surprenante de leur propre avenir où ils n'ont jamais arrêté Savage et ne sont jamais retournés chez eux. La ville est en ruines, envahie par des criminels, ce qui réjouit Rory. Sara est découragée par la destruction de son foyer et stupéfaite quand elle apprend ce qui est arrivé à son vieil ami, Oliver Queen.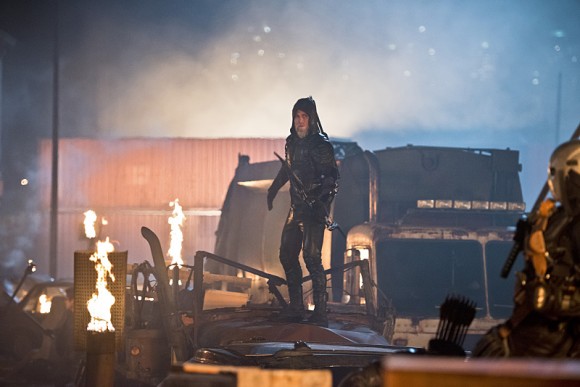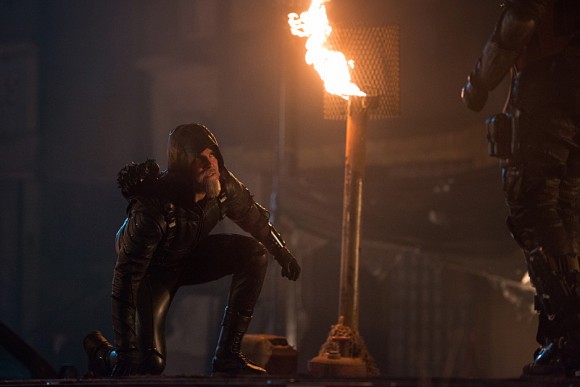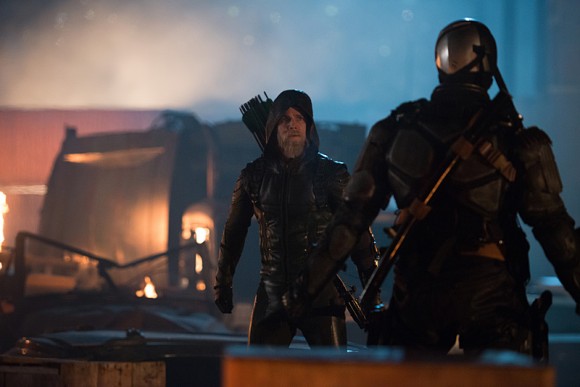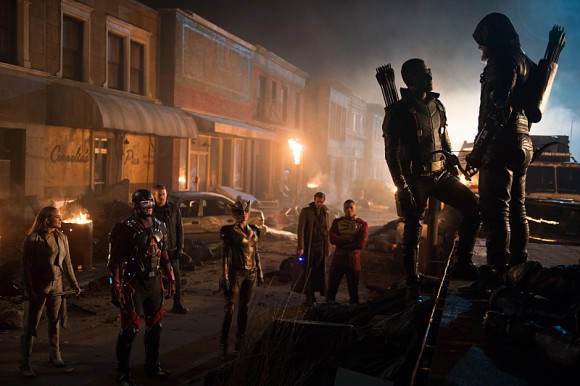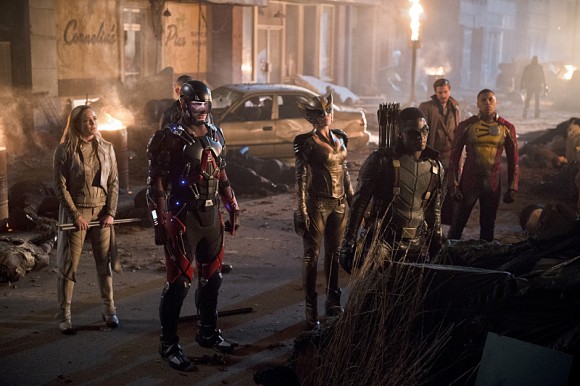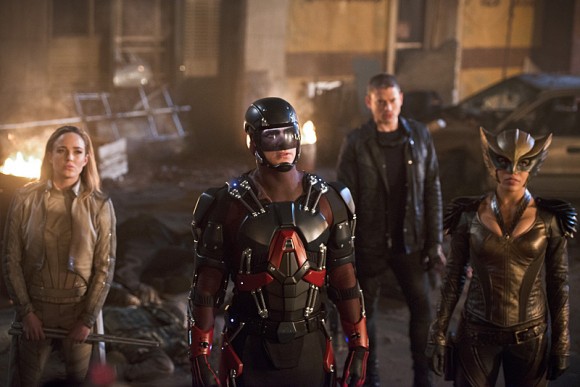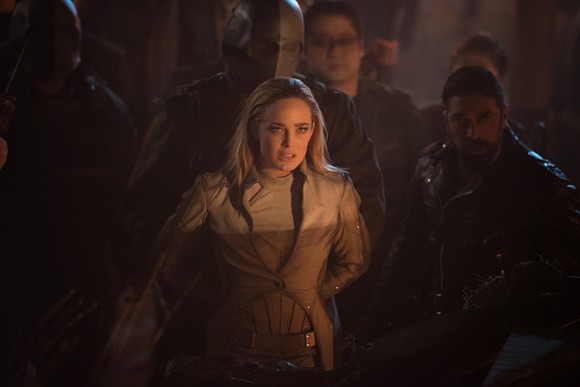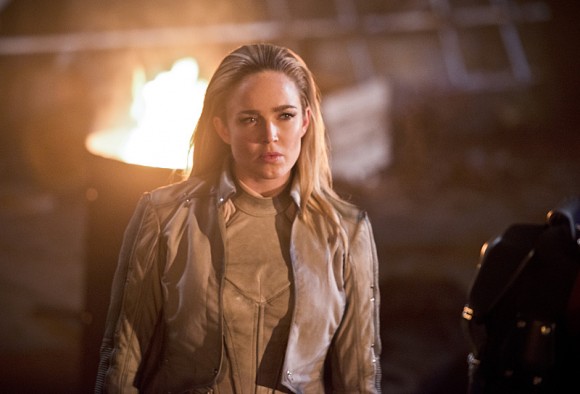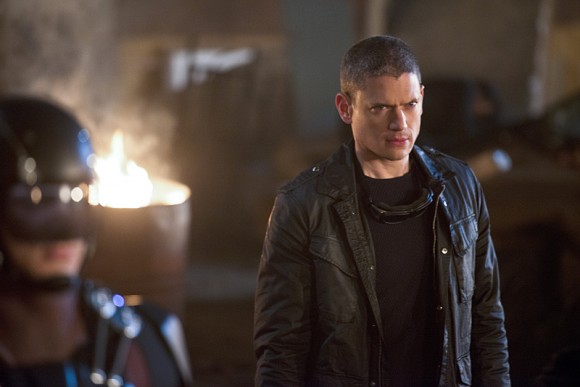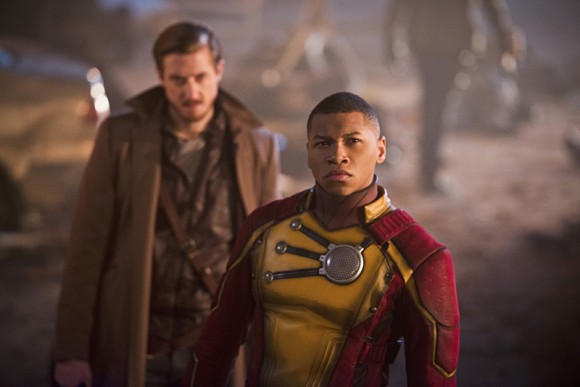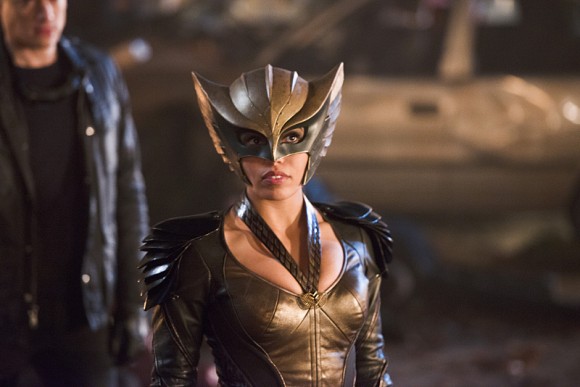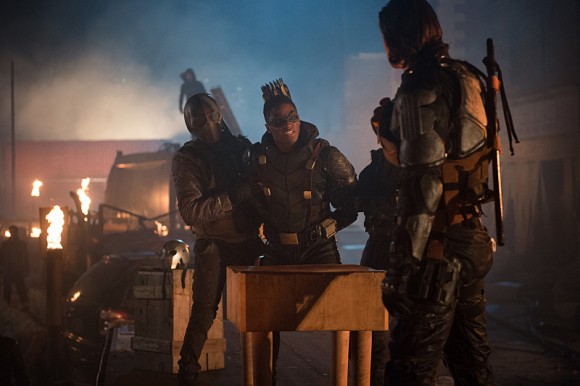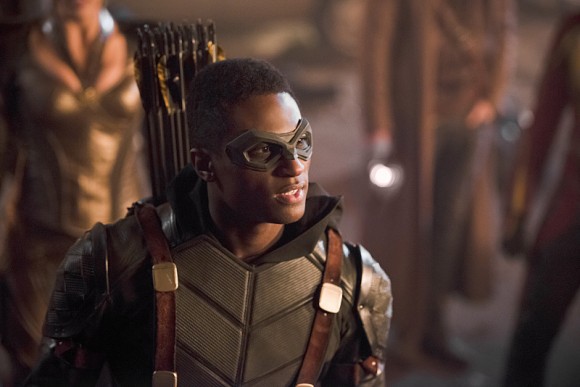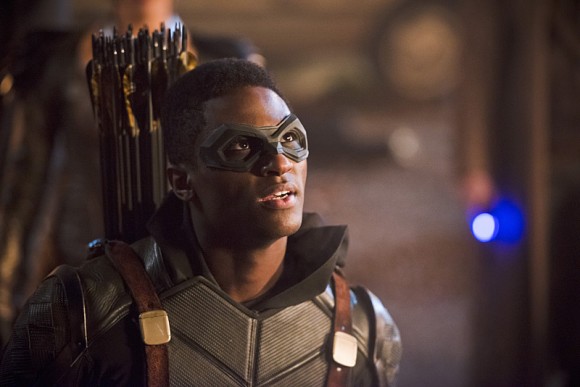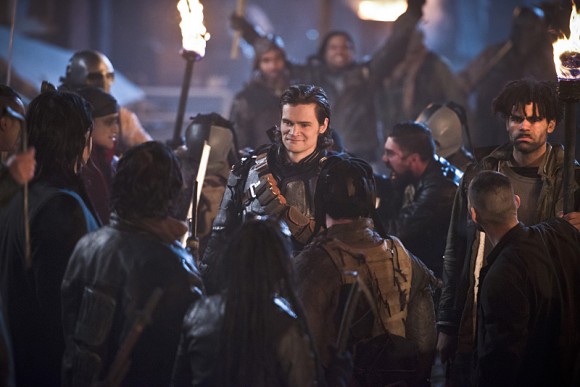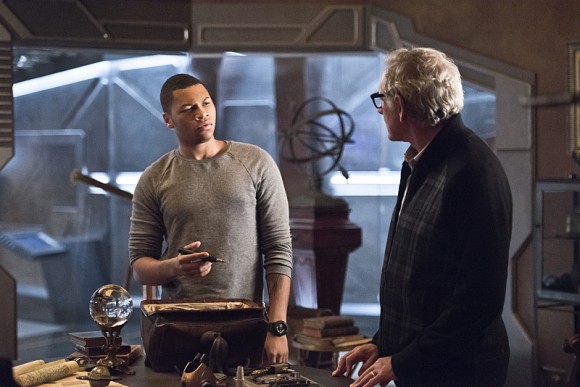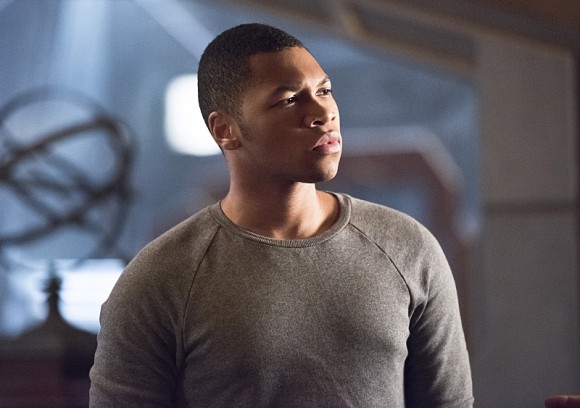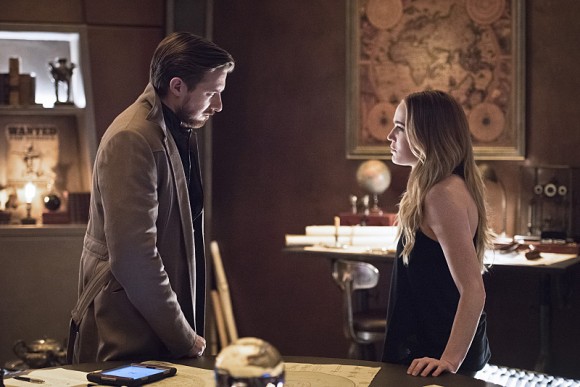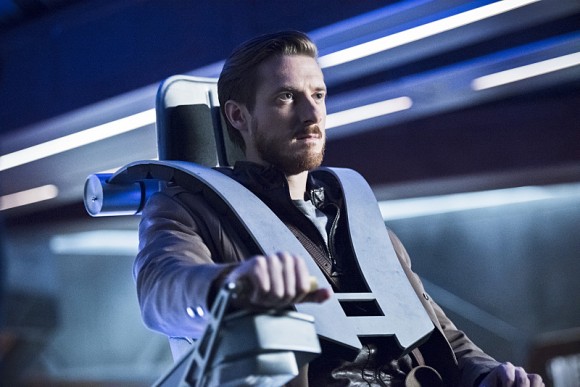 La série Legends of Tomorrow est diffusée chaque jeudi sur la chaîne The CW, avec Brandon Routh (Ray Palmer/The Atom), Caity Lotz (Sara Lance/White Canary), Wentworth Miller (Leonard Snart/Captain Cold), Dominic Purcell (Mick Rory/Heat Wave), Franz Drameh (Jefferson 'Jax' Jackson/Firestorm), Victor Garber (Professeur Martin Stein), Ciara Renée (Kendra Saunders/Hawkgirl), Falk Hentschel (Carter Hall/Hawkman), Arthur Darvill (Rip Hunter) et Casper Crump (Vandal Savage).