Cette semaine, ambiance Agent Carter dans Legends of Tomorrow (à quelques années près)… L'épisode 'Night of the Hawk' est réalisé par un grand nom du cinéma, Joe Dante, à qui l'on doit plusieurs classiques comme Piranhas, Gremlins et L'aventure intérieure. Après Thor Freudenthal (Percy Jackson : La mer des montres) et Lexi Alexander (Punisher : Zone de guerre), il commence à y avoir du beau monde dans l'Univers Télévisuel DC Comics ! PS : pour les curieux, la charmante demoiselle accostée par Jax se nomme Betty (Melissa Roxburgh).
Legends of Tomorrow – Saison 1 – Episode 8 – 'Night of the Hawk' : L'équipe suit Savage jusque dans une petite ville de l'Oregon dans les années 50. En arrivant, ils découvrent une série de meurtres et suspectent son l'implication. Le Professeur Stein et Sara s'infiltrent dans un hôpital psychiatrique, où Savage travaille en tant que médecin, pour découvrir ses plans. Sara rencontre alors une infirmière nommée Lindsay et cela fait des étincelles. Pendant ce temps, Ray et Kendra prétendent former un couple marié pour gagner la confiance du quartier, mais un couple interracial dans les années 50 n'est pas quelque chose qui passe inaperçu. Bientôt, Savage est à leur porte.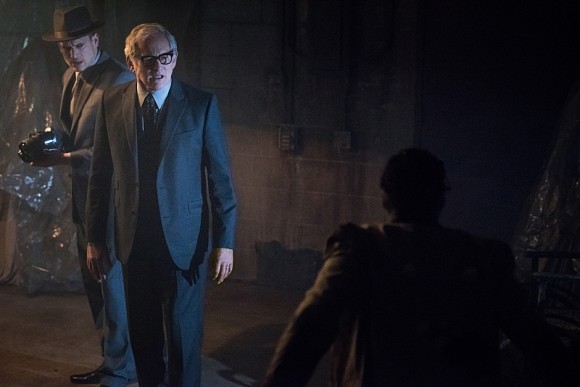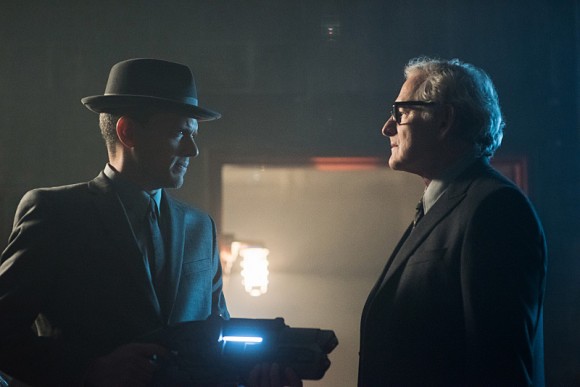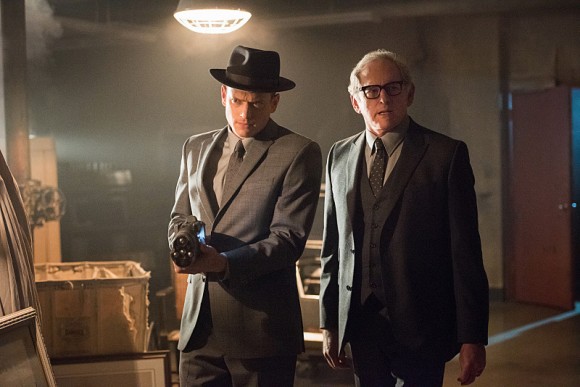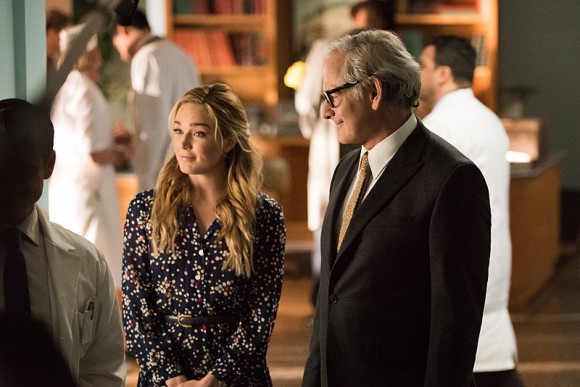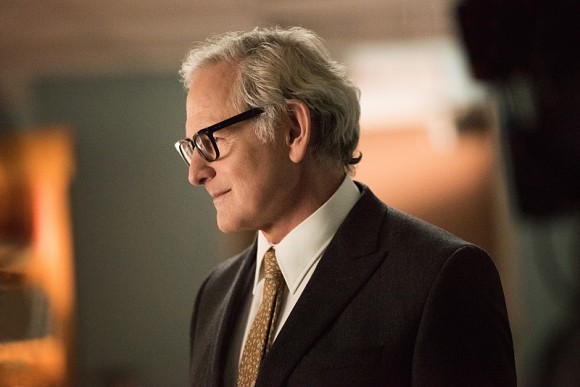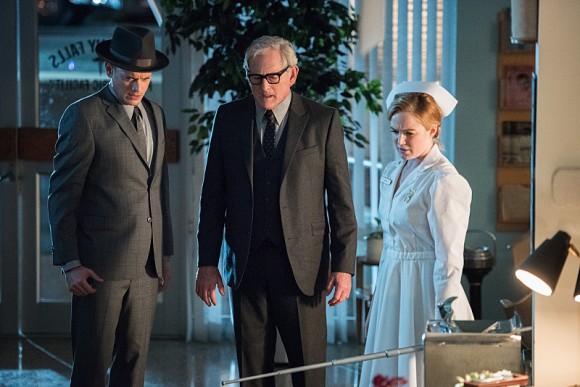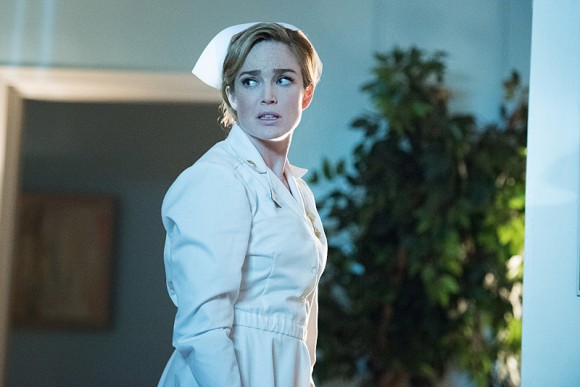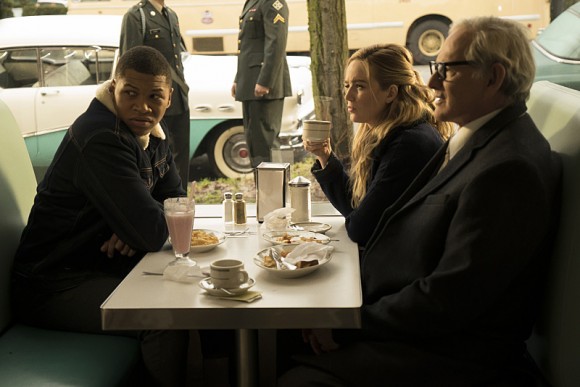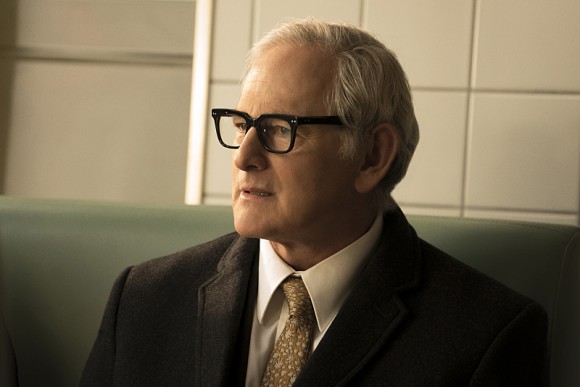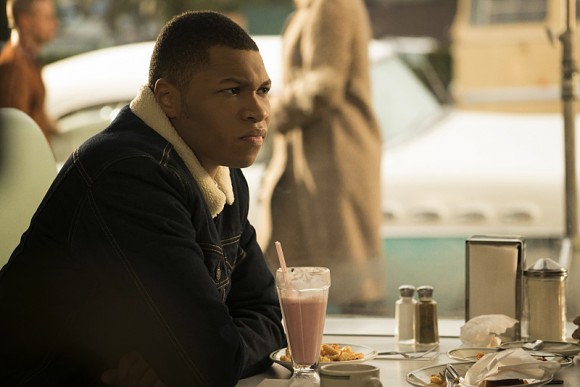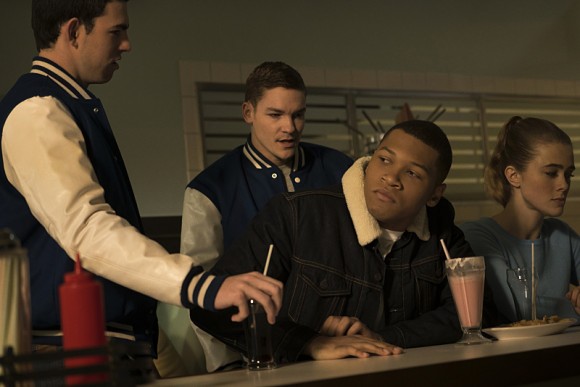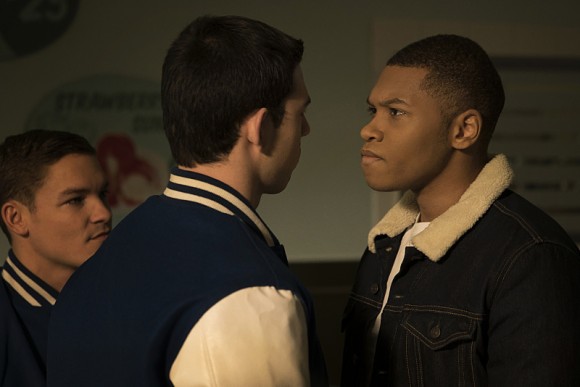 La série Legends of Tomorrow est diffusée chaque jeudi sur la chaîne The CW, avec Brandon Routh (Ray Palmer/The Atom), Caity Lotz (Sara Lance/White Canary), Wentworth Miller (Leonard Snart/Captain Cold), Dominic Purcell (Mick Rory/Heat Wave), Franz Drameh (Jefferson 'Jax' Jackson/Firestorm), Victor Garber (Professeur Martin Stein), Ciara Renée (Kendra Saunders/Hawkgirl), Falk Hentschel (Carter Hall/Hawkman), Arthur Darvill (Rip Hunter) et Casper Crump (Vandal Savage).