Mazette, il reste encore du budget ? La gigantesque séquence du dernier épisode n'a pas épuisé les fonds de la chaîne The CW ? Cool. On se serait (presque) cru dans Pacific Rim ! Voici donc toutes les images de 'River of Time' (5 mai). On ne dit pas merci à Kendra qui n'a pas été capable de régler le problème Vandal Savage une bonne fois pour toutes. C'est à se demander si nos Legends of Tomorrow ne vont pas finir par l'abandonner à l'époque des dinosaures (ou juste avant l'explosion de notre soleil)…
Legends of Tomorrow – Saison 1 – Episode 14 – 'River of Time' : Après de nombreuses tentatives à de nombreuses époques, l'équipe a réussi à capturer Vandal Savage. Cependant, Savage dit à Kendra qu'il peut la réunir avec Carter. Elle lutte alors pour savoir si elle doit le tuer. Rip décide de livrer Savage aux Maîtres du Temps, ce qui ne convient pas à Snart et à Rory. Le duo pense qu'il est peut-être temps de quitter le navire et de retrouver leur ancienne vie. Pendant ce temps, Savage nargue Ray à propos de sa place dans la vie de Kendra.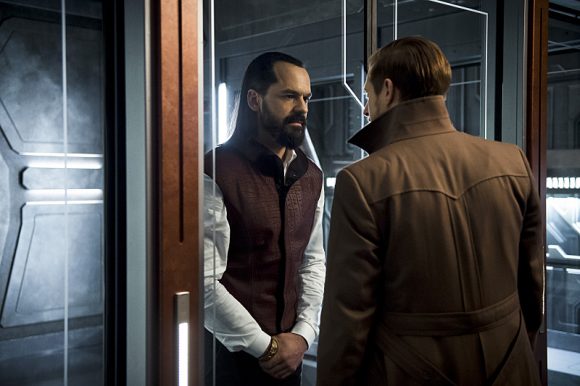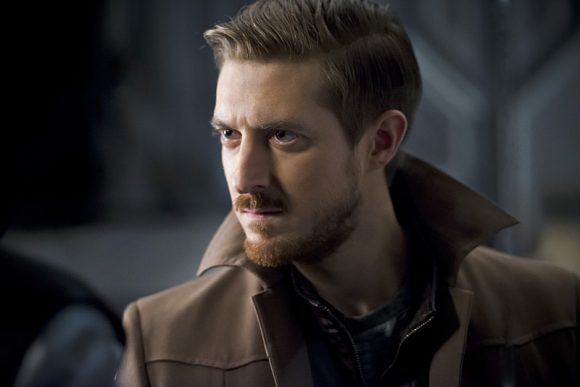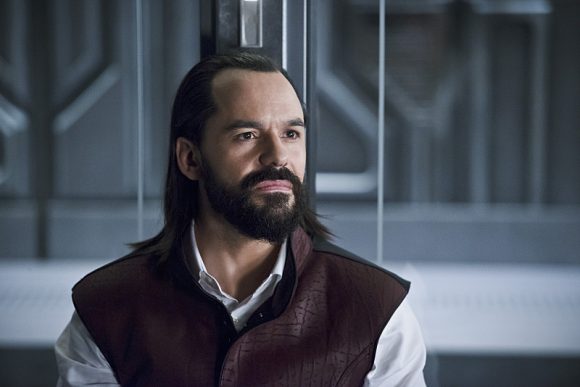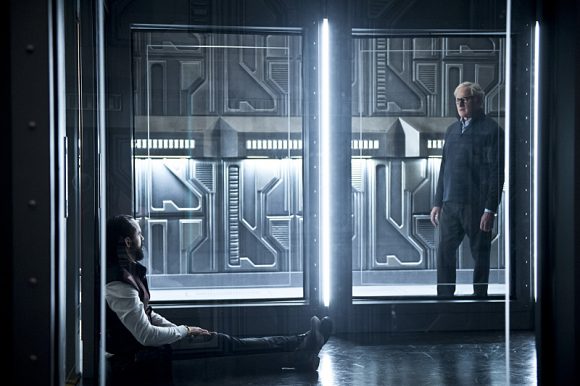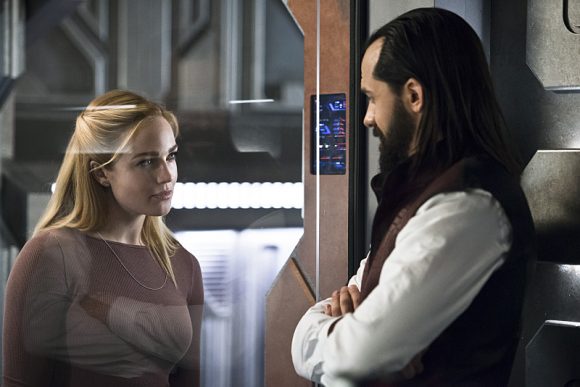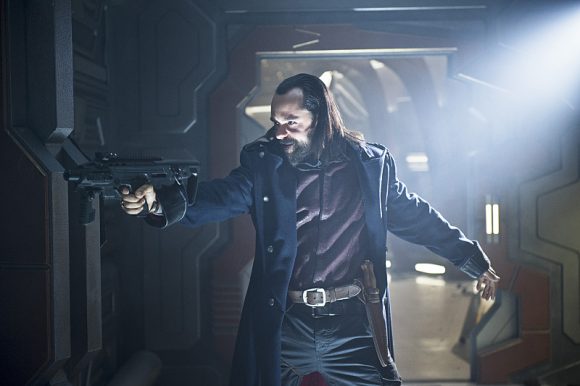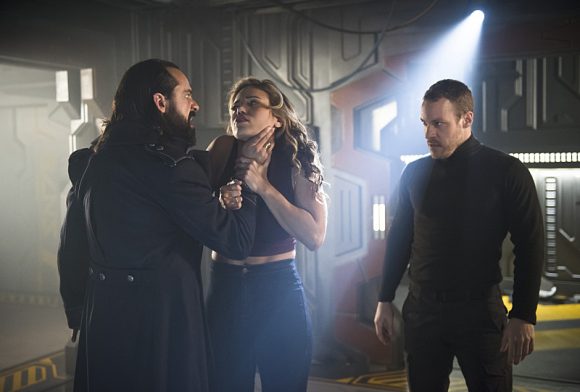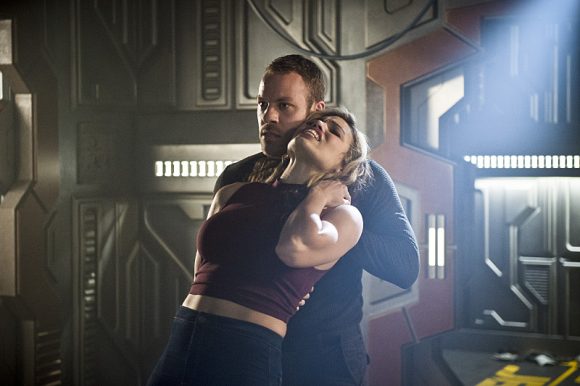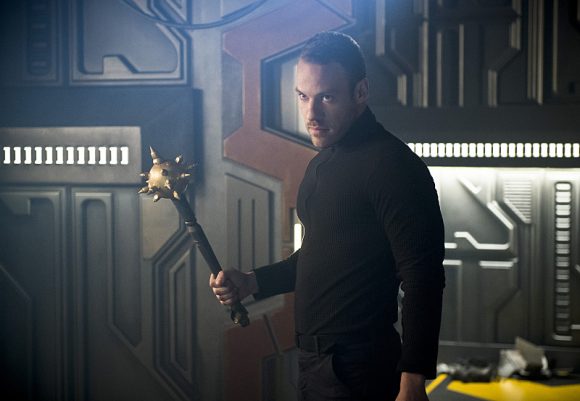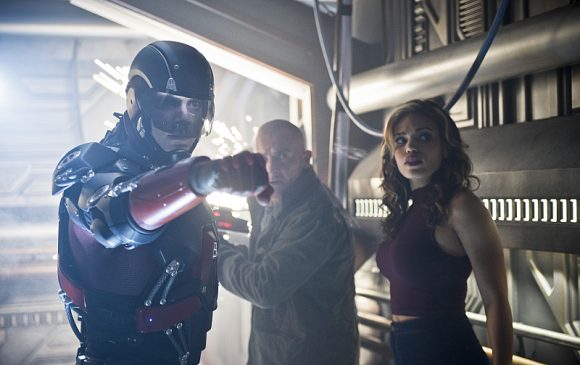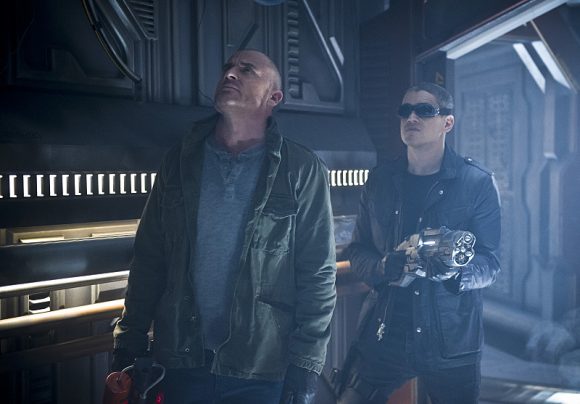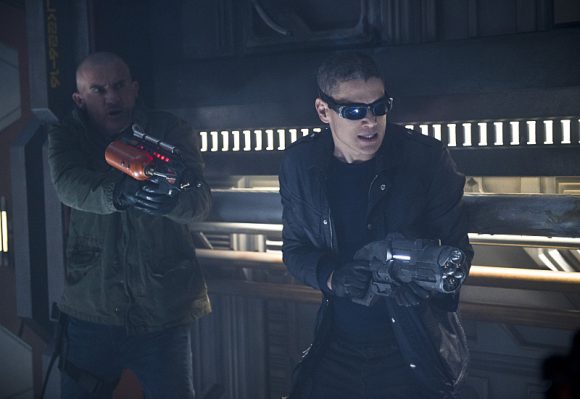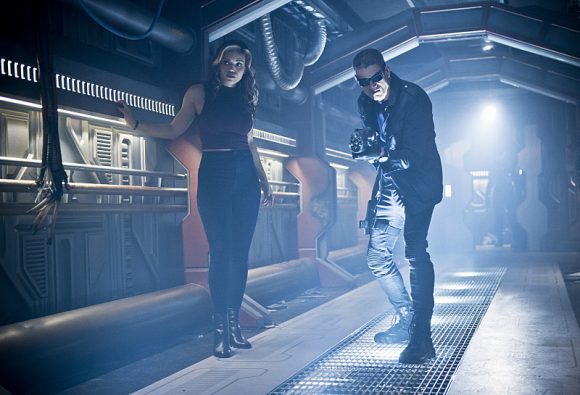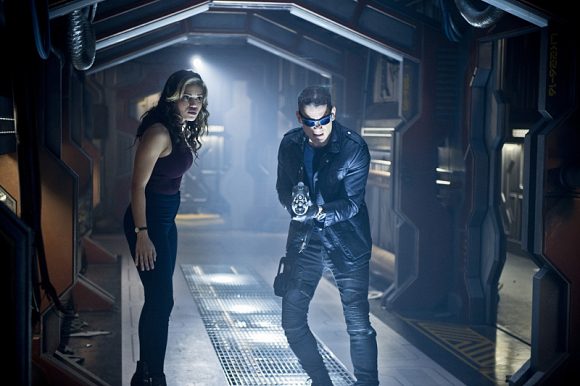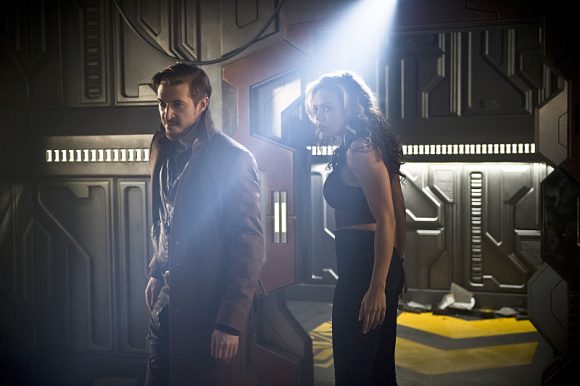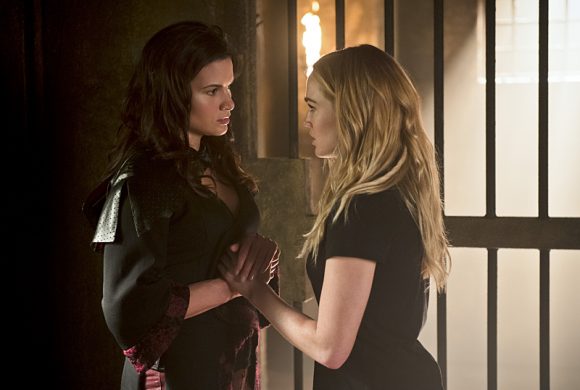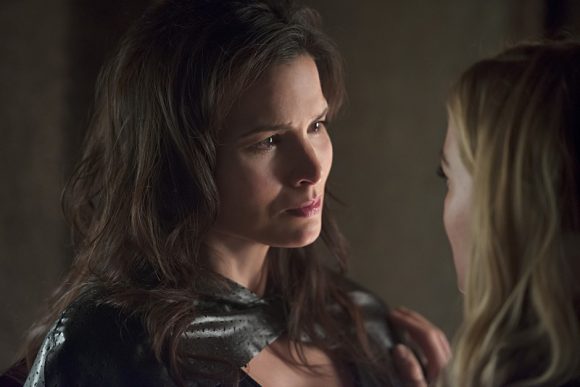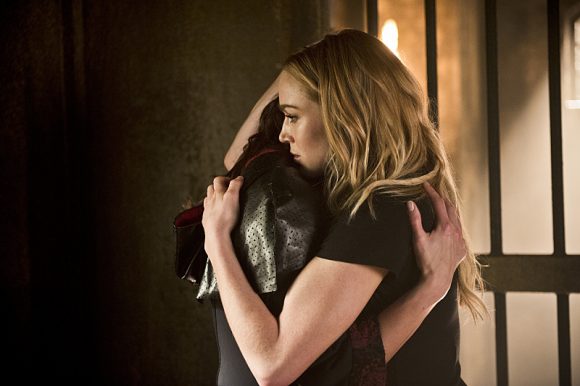 La série Legends of Tomorrow est diffusée chaque jeudi sur la chaîne The CW, avec Brandon Routh (Ray Palmer/The Atom), Caity Lotz (Sara Lance/White Canary), Wentworth Miller (Leonard Snart/Captain Cold), Dominic Purcell (Mick Rory/Heat Wave), Franz Drameh (Jefferson 'Jax' Jackson/Firestorm), Victor Garber (Professeur Martin Stein), Ciara Renée (Kendra Saunders/Hawkgirl), Falk Hentschel (Carter Hall/Hawkman), Arthur Darvill (Rip Hunter) et Casper Crump (Vandal Savage).