Deux nouveaux visages pour la saison 4 d'Agents of S.H.I.E.L.D... Mallory Jansen (Galavant) est Aida, la fameuse « nouvelle invention secrète » du Dr Radcliffe. Elle jouera donc un LMD (Life Model Decoy), une androïde « très séduisante, qui se déplace naturellement mais parle formellement, un peu comme J.A.R.V.I.S. ». De son côté, Parminder Nagra (Blacklist, Urgences) incarnera une femme politique puissante, qui considère que les Inhumains sont une menace pour la société…
A la suite de leur voyage sur une autre planète, le Directeur Phil Coulson et le reste de l'équipe ont plus que jamais cherché à mettre un terme à l'organisation HYDRA. Ils ignoraient qu'ils étaient face à la menace la plus mortelle qu'ils aient jamais affronté – un Inhumain extrêmement puissant, Hive, qui avait quitté Maveth dans le corps de leur pire ennemi, Grant Ward. L'équipe a réussi à contrecarrer et tuer Hive et à démanteler l'HYDRA, mais ils pleurent encore la mort de leur collègue agent et Inhumain, Lincoln Campbell.

A la lumière des Accords de Sokovie, et avec l'HYDRA oblitérée, le S.H.I.E.L.D. est de nouveau légitime et n'a plus besoin d'opérer dans l'ombre. Depuis que Coulson est mort aux yeux du monde, l'organisation a besoin d'un nouveau Directeur pour lui servir de visage. Coulson se retrouve dans le rôle d'agent et fait équipe avec Mack, et ensemble, ils sont chargés de traquer et de confirmer la présence de personnes améliorées, alias les Inhumains. Ils ont essayé de traquer et de capturer Daisy, alias Quake, qui essaye de se racheter pour ses péchés passé. Mais comme le monde croit que Daisy est une dangereuse hors-la-loi qui a détruit des banques et des ponts, le nouveau Directeur n'a aucun scrupule à l'arrêter pour de bon. L'Agent May est chargée de former des équipes d'assaut spécialisées, et Fitz et Simmons ont fait un grand pas dans leur relation. Mais avec la nouvelle promotion de Simmons en tant que Conseillère Spéciale du Directeur de la Science et Technologie, Fitz, ainsi que ses anciens collègues de l'équipe, a du mal à se confier ou à lui faire confiance maintenant qu'elle est la confidente du Directeur.

Robbie Reyes va vrombir dans la vie de l'Agent Coulson et de l'équipe en tant que mécanicien ferrailleur qui peut se transformer en un instant en terrifiant Ghost Rider. Robbie sera-t-il un ami ou un ennemi du S.H.I.E.L.D. – ainsi que du monde, lui-même ? Pendant ce temps, Fitz découvre que le génie socialement maladroit et ami Dr Radcliffe a commencé à mettre la touche finale à une nouvelle invention secrète.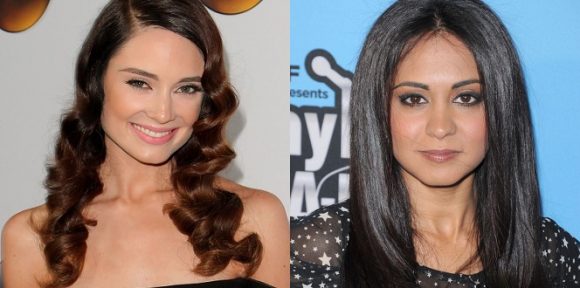 La série Agents of S.H.I.E.L.D. revient le 20 septembre 2016 sur la chaîne ABC, avec Clark Gregg (Agent Phil Coulson), Ming-Na Wen (Agent Melinda May), Chloe Bennet (Daisy Johnson/Quake), Iain De Caestecker (Agent Leo Fitz), Elizabeth Henstridge (Agent Jemma Simmons), Henry Simmons (Agent Alphonso 'Mack' Mackenzie), Jason O'Mara (le Directeur) et Gabriel Luna (Robbie Reyes/Ghost Rider).