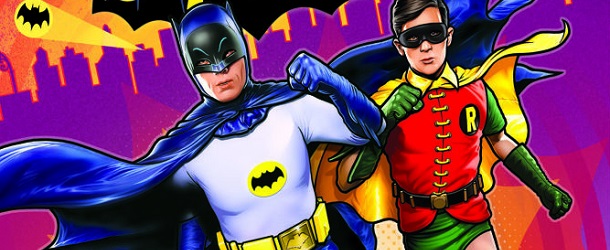 Vite, Robin, à la Batmobile ! Une semaine après un teaser complètement décalé, Batman : Return of the Caped Crusaders nous revient avec une vraie bande annonce, un synopsis et une jaquette (via IGN). Ce film d'animation – réalisé par Rick Morales (LEGO DC Comics Super Heroes : Justice League – L'affrontement cosmique, Beware the Batman) – sortira aux États-Unis le 1er novembre prochain en DVD/Blu-ray. La date de sortie française n'est pas encore connue, mais cela ne saurait tarder !
Retour dans les années 60 ! Batman et Robin plongent dans l'action quand Gotham est menacée par un quatuor constitué des ennemis les plus diaboliques de Batman – le Pingouin, le Joker, le Sphinx et Catwoman. Cette fois, les quatre super-vilains ont combiné leurs malfaisants talents pour faire éclore un plan si néfaste que le Dynamique Duo va être obligé d'aller dans l'espace (et de revenir) pour défaire leurs ennemis jurés et rétablir l'ordre à Gotham City. C'est une véritable aventure fantastique qui opposera le bien contre le mal, le bien contre le bien, le mal contre le mal… et où il sera question de deux mots qui augmenteront exponentiellement les enjeux pour les deux camps : Rayon Réplicateur. Par les Saintes Tables de Multiplication !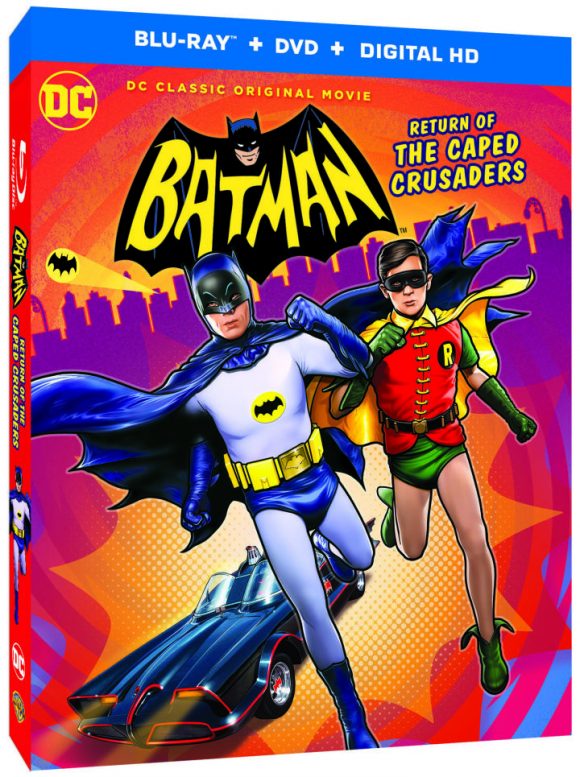 Batman : Return of the Caped Crusaders est réalisé par Rick Morales et sort aux États-Unis le 1er novembre 2016 en DVD/Blu-ray, avec Adam West (Bruce Wayne/Batman), Burt Ward (Dick Grayson/Robin) et Julie Newmar (Selina Kyle/Catwoman).